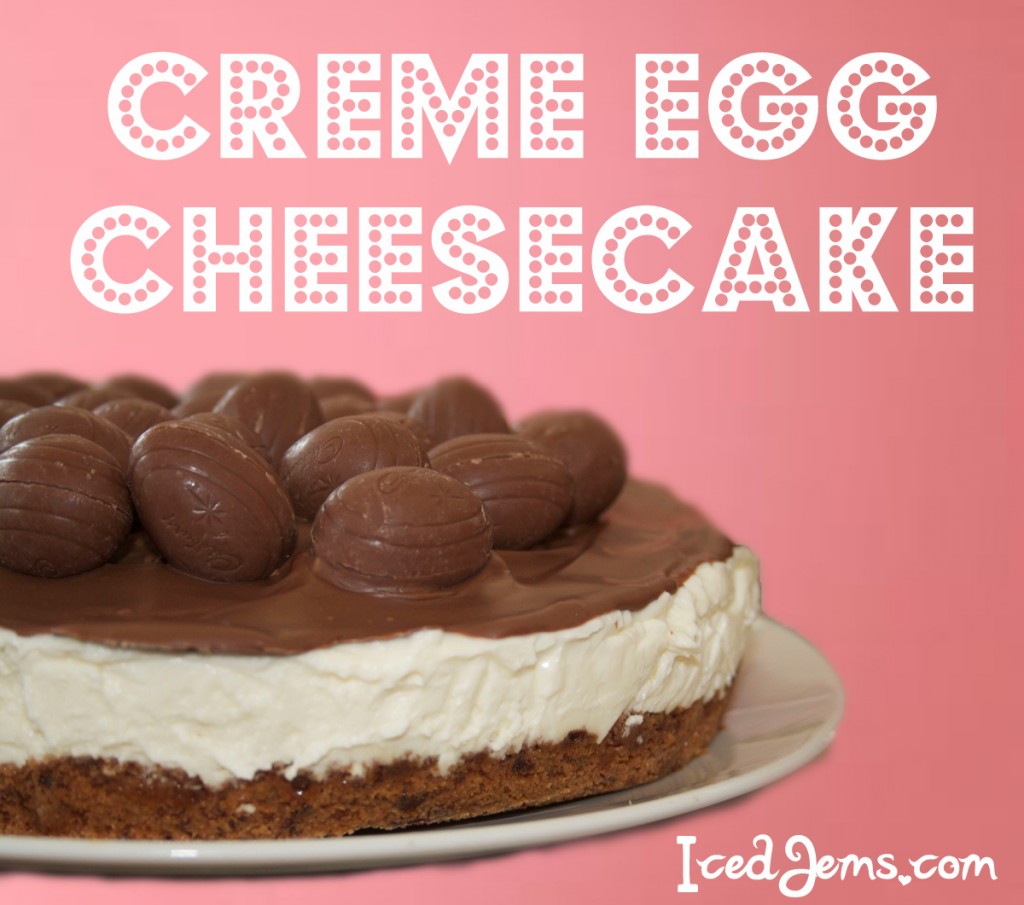 Heres a great Easter Recipe for you to try, a Creme Egg Cheesecake that even has Mini Creme Eggs in the Cheese Mix!
You will need:
125g Melted Butter
300g Chocolate Digestives
700g Philadelphia Cream Cheese (don't use supermarket own brands as they can go very runny)
200ml Soured Cream
200g Icing Sugar
100ml Double Cream
2 Packs of Mini Creme Eggs
200g Milk Chocolate
Crush your Chocolate Digestive Biscuits, I find the easiest way is to pop them in a ziplock sandwich bag and crush them with the end of a rolling pin!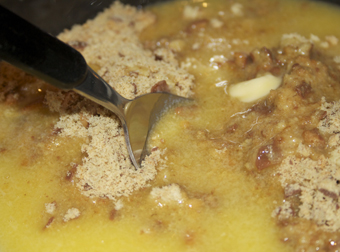 Melt the butter and stir in the biscuit crumbs.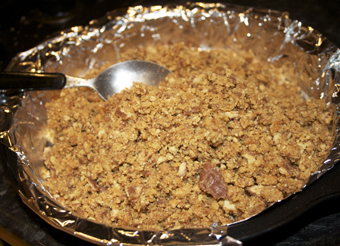 Then press the mix into a lined cheesecake pan and chill for 2o minutes.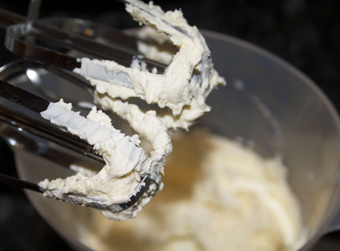 Whip your double cream until stiff, then in a separate bowl add the cream cheese, soured cream and icing sugar in a  and mix well. Fold the double cream into the cream cheese mixture and fold.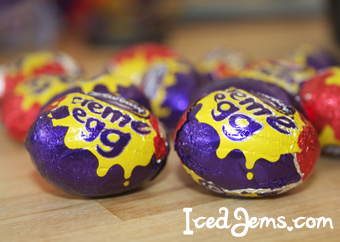 Now for the Creme Egg goodness! I used a bag of Mini Creme Egg in the filling and another bag to sprinkle on top!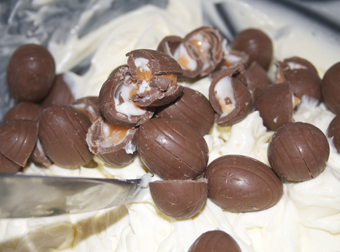 Chop  1 bag of the creme eggs in half, then stir them into the cream cheese mixture.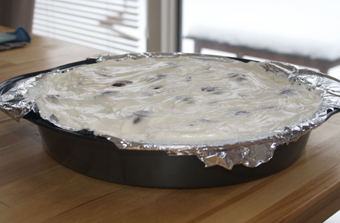 Take the biscuit base out of the fridge and spoon the cream cheese mixture over it, filling to the top of the tin. Return to the fridge to chill for another 20 minutes.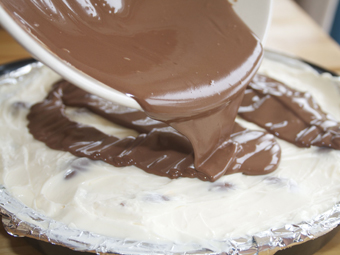 Once the Cheesecake if firm, melt the Milk Chocolate and pour over the Cheesecake to make a thin chocolate coating.
Quick Tip – It's a good idea to score the chocolate into slices before it sets by simply running a knife through from the centre to the outer edge. This way when you serve the cheesecake it will be much easier to slice (as sometimes the chocolate can be hard to slice and you end up pushing down on the cheese mixture and it spills over the edge).
Before the Chocolate sets, grab your second bag of Mini Creme Eggs and press them into the chocolate and leave to set!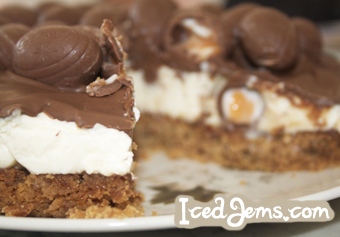 And you are ready to serve! Bring this out for dessert on Easter Sunday and impress your guests, especially when they see all the Creme Eggs inside!
Happy Baking!
Jem x
[fblike layout="box_count" show_faces="false" action="like" font="trebuchet+ms" colorscheme="light"][tweet username="icedjemsltd" layout="vertical"]