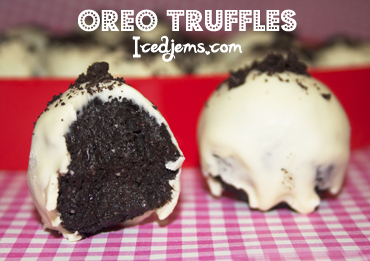 Here's a really simple recipe that anyone can make! No baking required just mix your ingredients together and coat in white chocolate – would make a great gift for somebody.
You will need:
1 Pack Oreos (I used Double Stuffed Oreos but normal ones will be fine
100g Cream Cheese
200g White Chocolate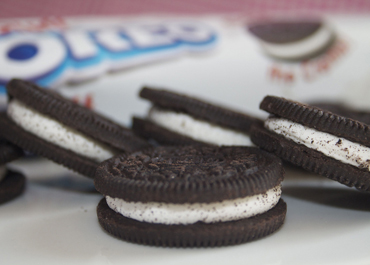 1. Place your Oreos in a food processor on a low speed for about 30 seconds to make fine crumbs. If you don't have a food processor you can place the Oreos in a ziplock back and crush with the end of a rolling pin.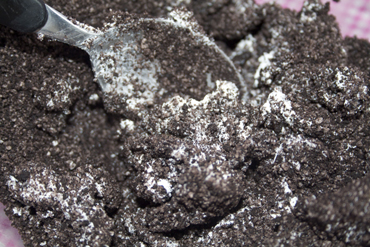 2. Once you have your Oreo Crumbs,  place a small amount in a bowl for sprinkling over the truffles later, then mix the Cream Cheese into the remaining crumbs until you have a sticky dark mixture. Roll the mixture until 3cm balls (I made 12 from the mixture) and pop in the fridge for 20 minutes to harden.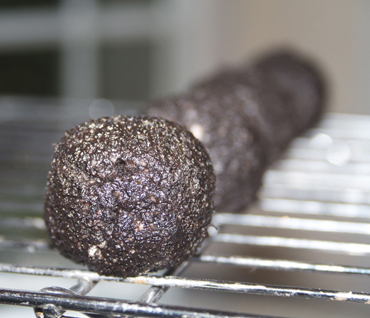 3. When the truffles are firm, remove from the fridge and place onto a cooling rack placing tin foil underneath to catch the drips. Melt your White Chocolate and spoon a small amount over each truffle allowing it to completely coat it.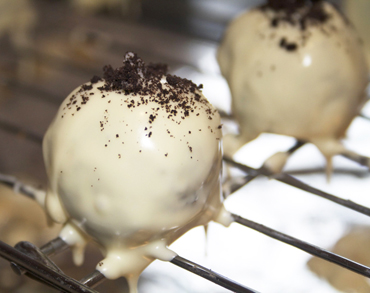 3. Before the White Chocolate sets sprinkle over the Oreo crumbs you set aside to decorate then leave to cool and your truffles are complete!
Happy Baking!
Jem x
[fblike layout="box_count" show_faces="false" action="like" font="trebuchet+ms" colorscheme="light"][tweet username="icedjemsltd" layout="vertical"]