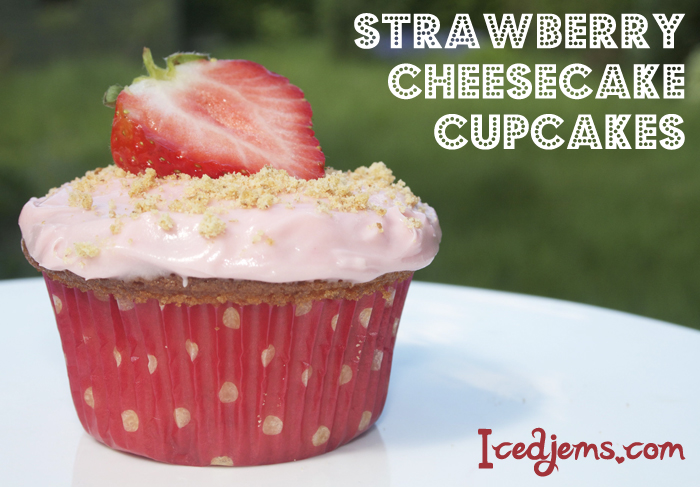 These Strawberry Cheesecake Cupcakes are perfect for summer and the cream cheese icing is not as sweet as normal buttercream! With a whole Strawberry baked into the centre, these cupcakes have a wonderful soft texture (and don't be worried if the Strawberry dissolves a bit when cooking)!
I've even created a cute printable recipe card for you, just scroll to the bottom!
You will need:
6oz / 175g Butter or Cooking Margarine
6oz / 175g Caster Sugar
2 Eggs
3 Tbsp Milk
6oz / 175g Self Raising Flour
18 Strawberries
6oz / 175g Cream Cheese
4oz Icing Sugar
Red Food Colouring
3-4 Digestive Biscuits
Preheat your oven to 180 degrees and pop 12 cupcake liners in a muffin pan. Cream together your butter and sugar until well combined.
Next add your eggs and milk and mix thoroughly until you have a runny mixture. Add the Self-raising flour and mix a final time for a nice thick cake batter.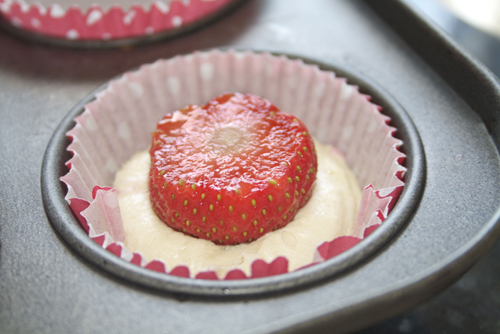 These cupcakes have strawberries baked inside so you will need to start by spooning a small teaspoon of cake mixture into each cupcake case. Get 12 of your strawberries and cut off the tops, then place a strawberry into each cupcake case and push into the cake batter.
Finish the cupcakes off by spooning the rest of the cupcake batter in, covering the strawberries, then pop into the oven for approx 20 minutes.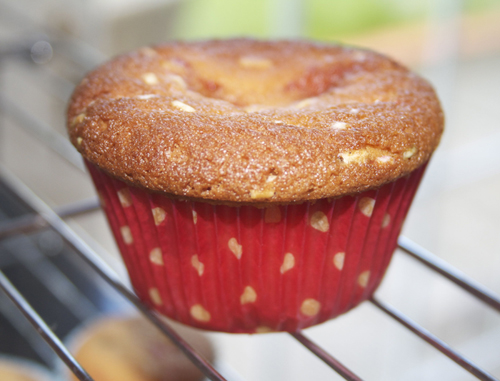 Once golden brown, remove from the oven and allow to cool. To make the icing, gently mix together the cream cheese and icing sugar, adding a few drops of red food colouring until you have a pink colour.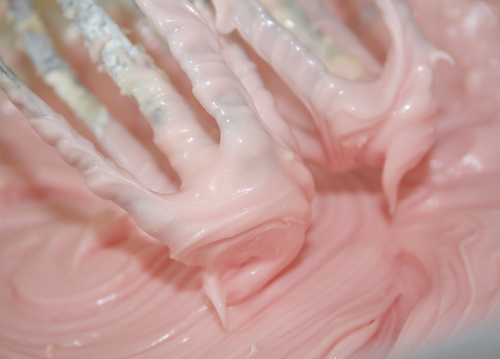 Spoon the icing over your cupcakes, the cupcakes may have dipped in the middle slightly where the strawberry cooked so just let the icing fill the void!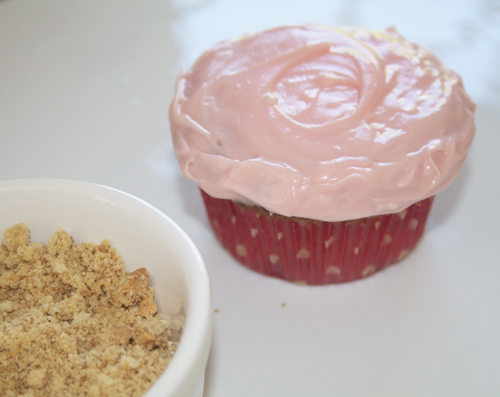 Crush your digestive biscuits and sprinkle the crumbs over each cupcake. The finish them off, slice the leftover strawberries in half and place on top!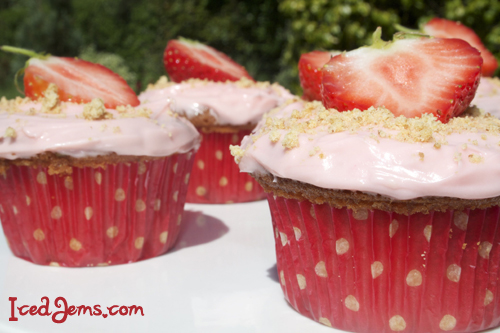 Enjoy baking and have fun making lots of cheesecake flavour combinations!
Here's a printable recipe card for you!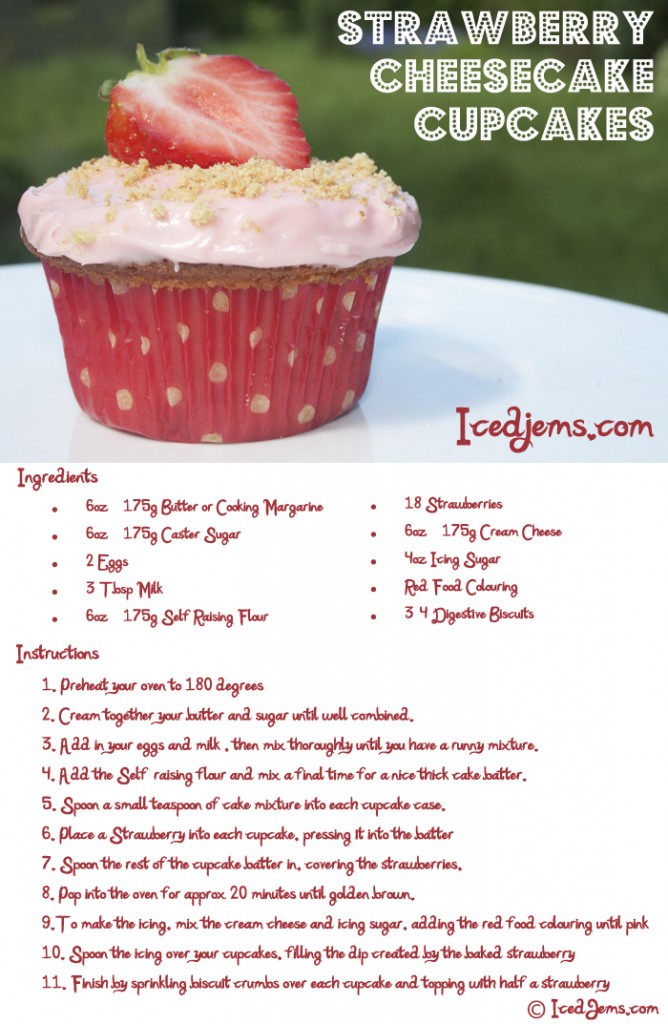 Jem x
[fblike layout="box_count" show_faces="false" action="like" font="trebuchet+ms" colorscheme="light"][tweet username="icdjemsltd" layout="vertical"][stumbleupon layout="5″]