[fblike layout="box_count" show_faces="false" action="like" font="trebuchet+ms" colorscheme="light"][tweet username="icedjemsltd" layout="vertical"][stumbleupon layout="5″]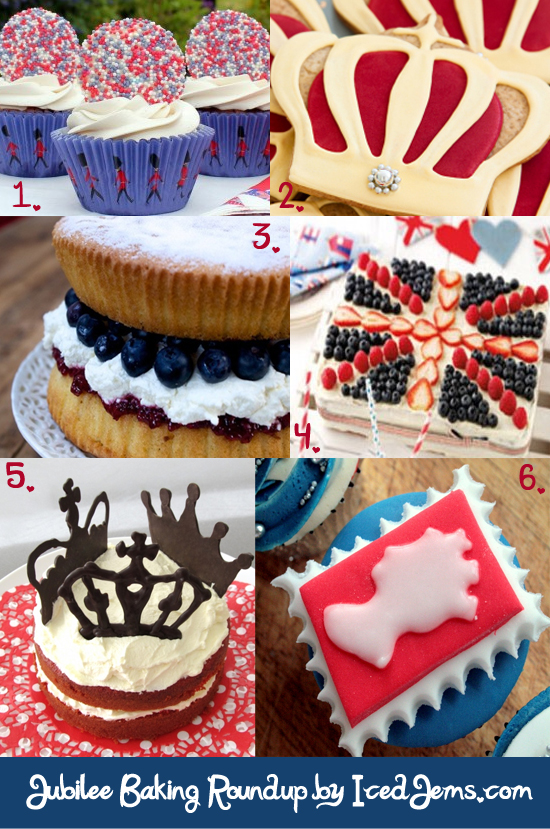 So I've rounded up the fabulous Jubilee Baking ideas I've been seeing from around the web so you can try them out and maybe even bake them for a Street Party on the Bank Holiday Weekend!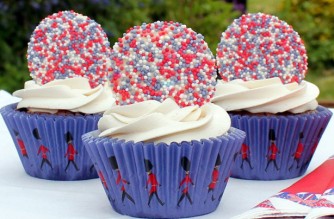 1. Jubilee Cupcakes: I Love these simple yet effective Cupcakes from Victorious Cupcakes on Good To Know Recipes! I've long been a fan of Victorious Cupcakes on Facebook, make sure you are too to keep up with the latest ideas!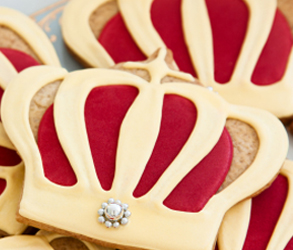 2. Jubilee Crown Cookies: These Cookies have such great detail! The Recipe itself doesn't really give a lot of detail on how to do the icing, but I'd recommend getting a Crown Cookie Cutter and cutting the icing with this!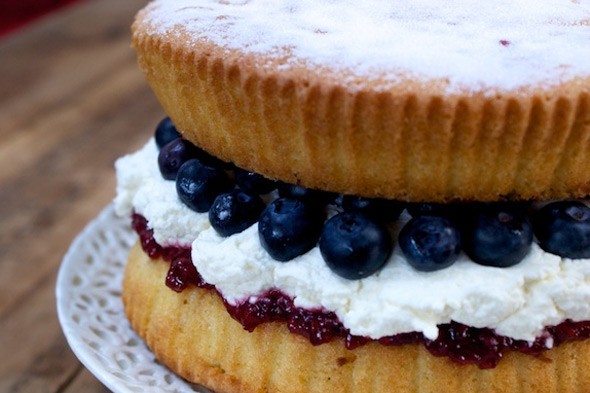 3. Jubilee Victoria Sponge Cake: An english classic with a twist, loving the use of summer fruits to give this cake a Jubilee theme!
4. Union Jack Jubilee Cake: Next up is this Union Jack Tray Bake from Baking Mad! Another great use of summer fruits, who needs tasteless fondant icing?!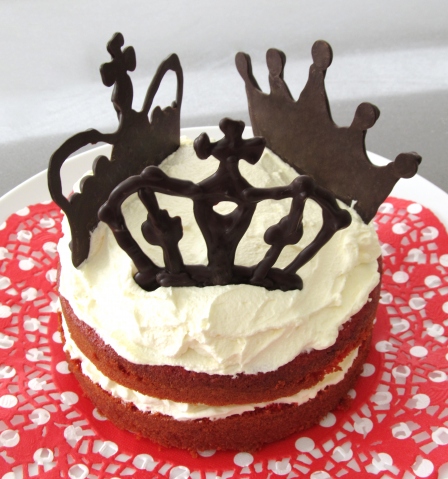 5. Jubilee Crown Cupcakes: I love these Chocolate Crown Cupcakes! Theres even a full Youtube Video on how to make them!
6. Jubilee Stamp Cupcakes: I saved the best until last! What an amazing yet simple idea, I think these are my favourite as they are so original!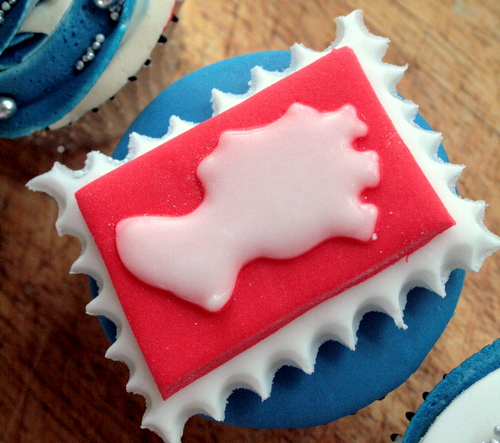 I hope you found lots of baking inspiration on this post! If you have your own great ideas, why not post them to my Facebook Wall?
Happy Baking!
Jem x
[fblike layout="box_count" show_faces="false" action="like" font="trebuchet+ms" colorscheme="light"][tweet username="icedjemsltd" layout="vertical"][stumbleupon layout="5″]