[fblike layout="box_count" show_faces="false" action="like" font="trebuchet+ms" colorscheme="light"][tweet username="icedjemsltd" layout="vertical" text="Kinder Bueno Cupcakes"][stumbleupon layout="5″]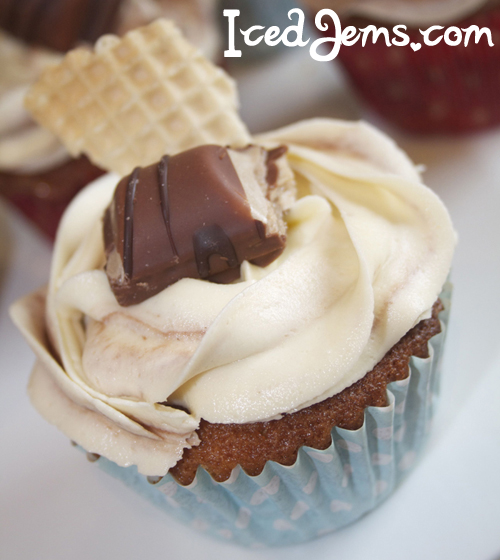 These Kinder Bueno Cupcakes have a White Chocolate Flavoured Sponge and are filled with Nutella!
You will need (Makes 12 Cupcakes):
225g / 8oz Butter or Margarine
225g / 8oz Caster Sugar
3 Eggs
3 Tbsp Cream or Milk
2 Sachets of White Chocolate Drink Mix (or 100g Melted White Chocolate)
225g / 8oz Self Raising Flour
1 Small Jar of Nutella
225g / 8oz Unsalted Butter at Room Temperature
350g / 12oz Icing Sugar
2 Bars of Kinder Bueno
12 Waffle Pieces / Broken Ice Cream Cones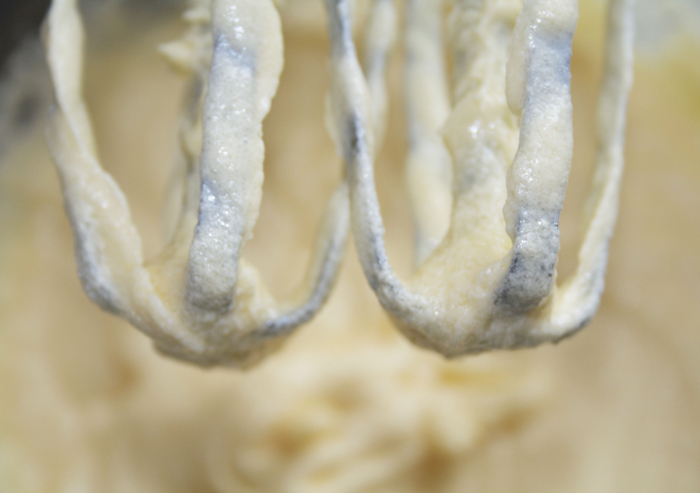 1. Preheat your oven to 180 degrees and place 12 Cupcake Liners into a Cupcake pan. To make the white chocolate sponge, first mix together the Butter, Sugar, Eggs and Cream / Milk until well combined.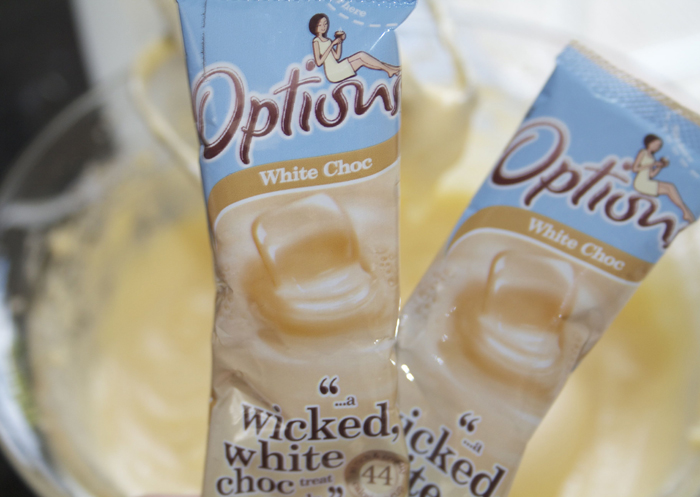 2. Pour in the White Chocolate Drink Mix (or stir in melted white chocolate), followed by the Self-Raising Flour and mix until you have a thick, smooth cake mix.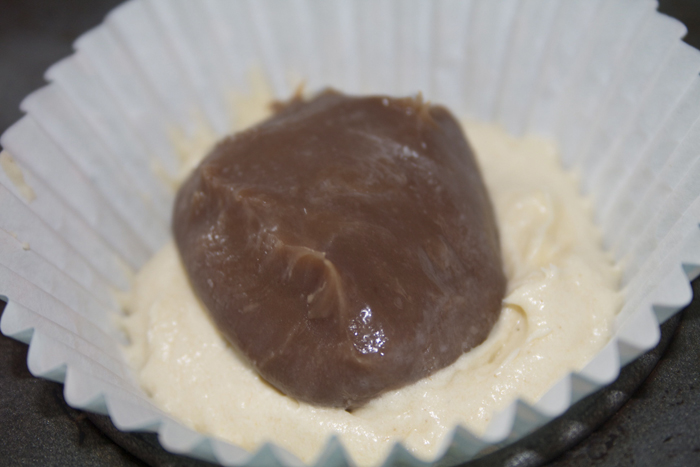 3. Pop a teaspoon of the Cake Mix into each Cupcake Liner, followed by a nice big spoon of Nutella.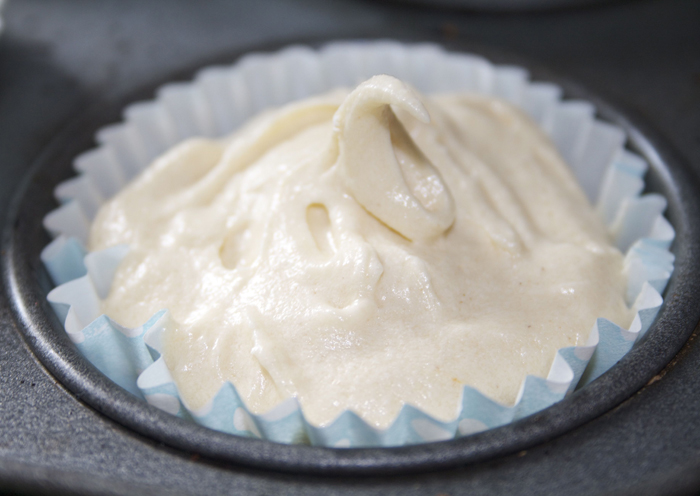 4. Cover the Nutella with the rest of the cake mix (until the cupcake liners are nearly full) and place the cakes in the oven for approx 15-20 minutes.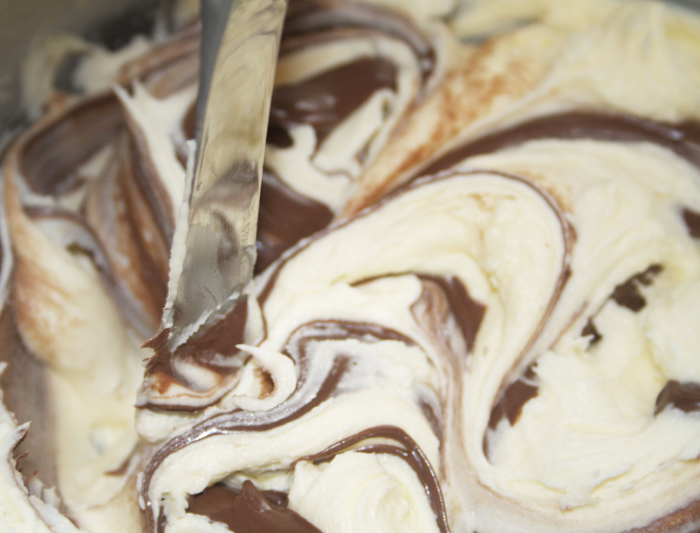 5. While the Cupcakes are in the oven, you can make your Buttercream. Mix the Icing Sugar and Butter together in a mixer on high speed until smooth and creamy. The make the marble effect, drop a few small spoons of Nutella into the mix, then run a knife through it several times until you are happy with the pattern (less is more here)!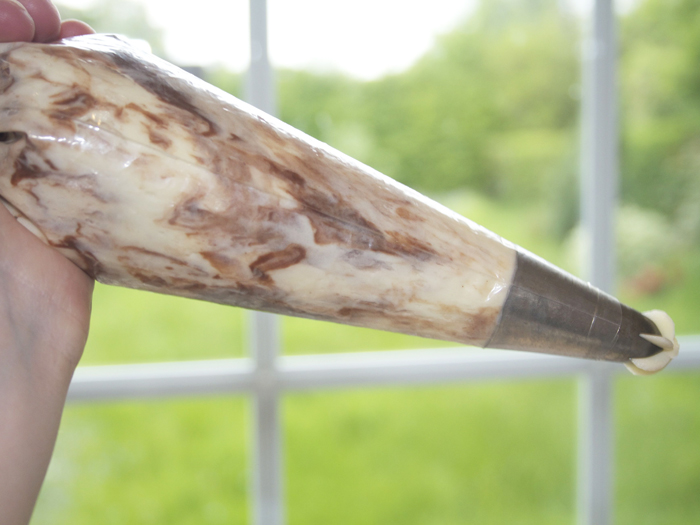 6. Once the cupcakes are cool, you can pipe on your icing. Fill a piping bag with the butercream, I used a Star Tip for my cupcakes.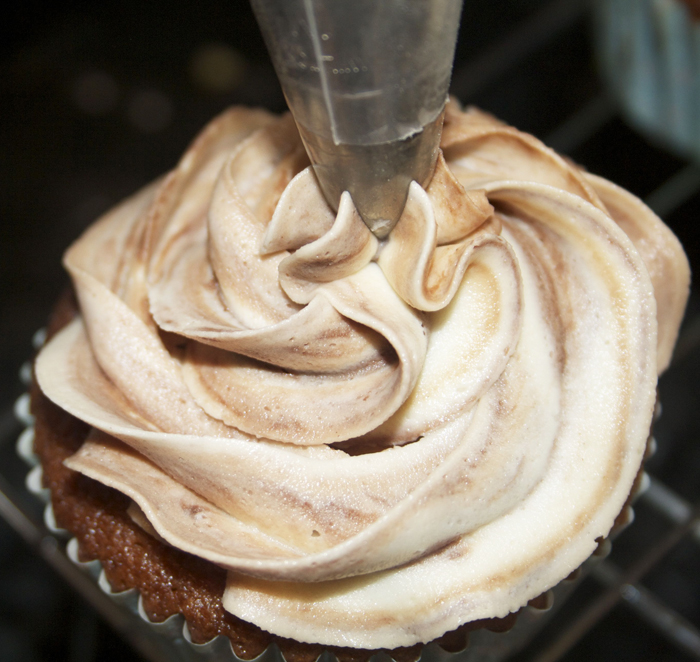 7. Pipe on the icing by circling the cupcake, starting from the outside, making smaller and smaller swirls until you reach the middle.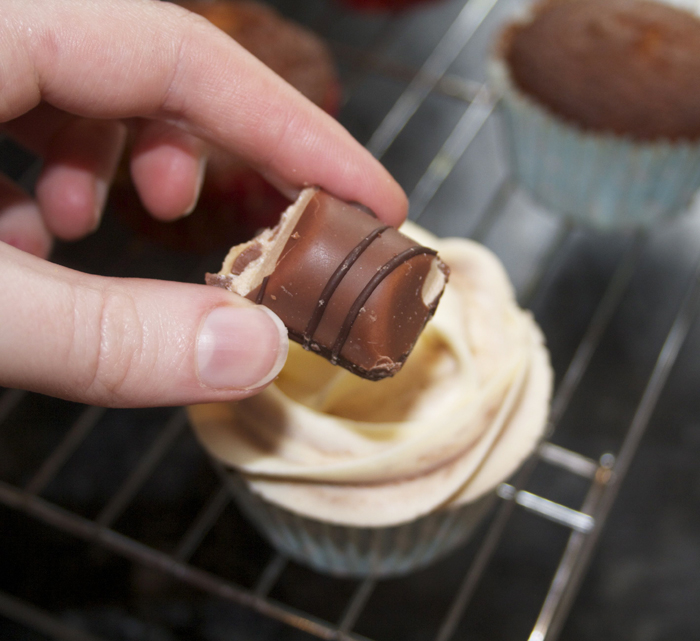 8. Finally, place a square of Kinder Bueno on top of each cupcake and a small piece of wafer for decoration.
Hope you enjoy having a go at these smooth velvety cupcakes!
Jem x
[fblike layout="box_count" show_faces="false" action="like" font="trebuchet+ms" colorscheme="light"][tweet username="icedjemsltd" layout="vertical" text="Kinder Bueno Cupcakes"][stumbleupon layout="5″]