[fblike layout="box_count" show_faces="false" action="like" font="trebuchet+ms" colorscheme="light"][tweet username="icedjemsltd" layout="vertical"][stumbleupon layout="5″]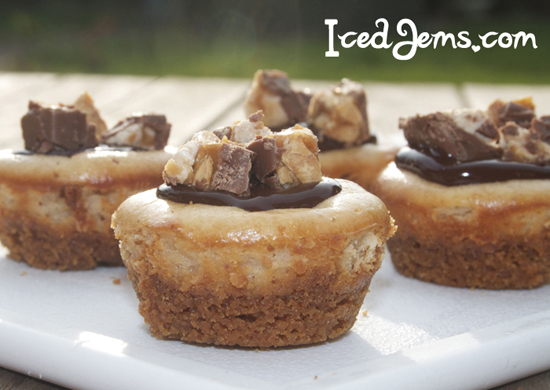 Lots of people have been asking for this recipe since posting a photo on my Facebook Page last week, its a really simple one and these mini cheesecakes have a really nice light flavour.
You will need:
125g Crushed Digestive Biscuits
2 tbsp Caster Sugar
3 tbsp Unsalted Butter, melted
250g Cream Cheese
60g Smooth Peanut Butter
100g Caster Sugar
1 Egg
2 tbsp Double Cream
2 Snickers Bars, chopped
200g Milk Chocolate
2 Snickers Bars, Chopped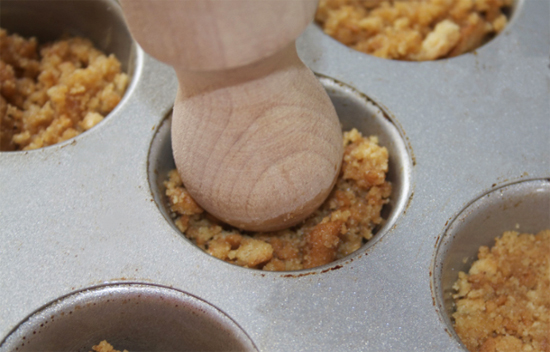 Preheat your oven to 220 degrees and grease a mini muffin tray. Crush your digestive biscuits, then add the sugar and melted butter and mix. Press the crumb mixture in the bottoms of the the mini muffin tin and bake for 5 minutes.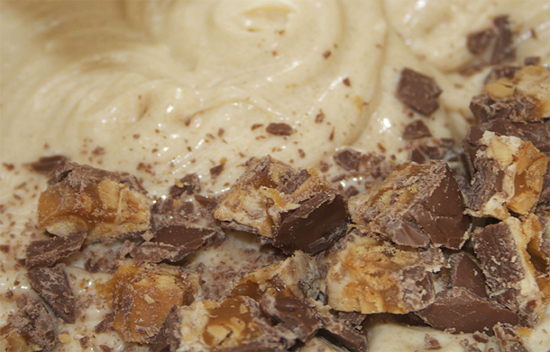 Whilst the base is baking, mix together the peanut butter and cream cheese in a mixer until smooth. Add in the egg, cream and sugar and mix on a low speed. Stir in the chopped Snickers Bars then pour into the muffin pans and bake for a further 10 minutes.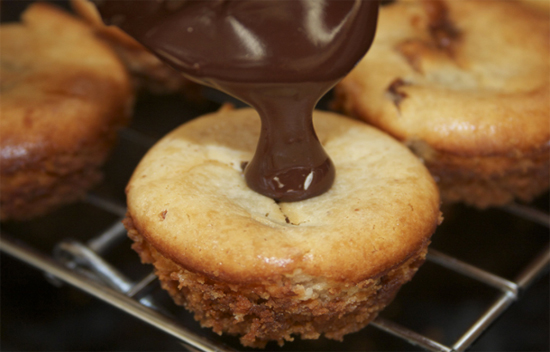 Remove from the oven and cool, cheesecakes should sink in the middle slightly. Once cool, pour a little melted chocolate over each one and decorate with a few of the chopped snickers pieces.
Leave to set, then run a knife around the edge of each one and pop out of the muffin pan.
These would go down a treat at a dinner party, enjoy making and let me know if you try any different combinations!
Jem x
[fblike layout="box_count" show_faces="false" action="like" font="trebuchet+ms" colorscheme="light"][tweet username="icedjemsltd" layout="vertical"][stumbleupon layout="5″]