[fblike layout="box_count" show_faces="false" action="like" font="trebuchet+ms" colorscheme="light"][tweet username="icedjemsltd" layout="vertical" text="Summer Berry Cake Truffles"][stumbleupon layout="5″]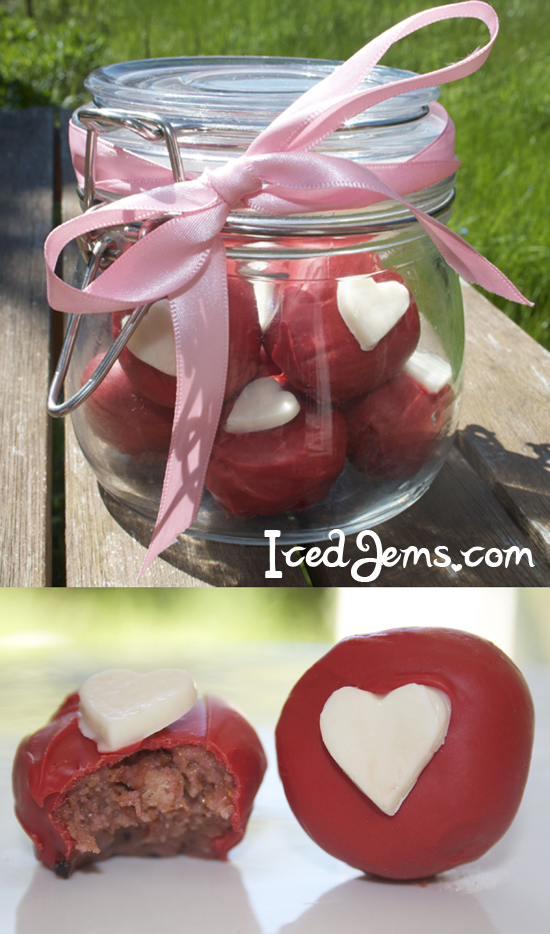 I made these on a beautiful sunny day in London, I had some leftover Cake Bits and Fresh Fruit so I came up with these gorgeous, mousse-like truffles!
Cake Pops and Cake Truffles usually mix Cake Crumbs with Buttercream icing, but I used Fresh Berries which worked a treat and are certainly better for your waistline!
You will need:
Approx 1 Cup Cake Crumbs (I used the edges of a Pink Strawberry Cake I had cut off)
Approx 100g Fresh Berries (I used Strawberries, Raspberries and Strawberries)
Red Candy Melts
White Chocolate Hearts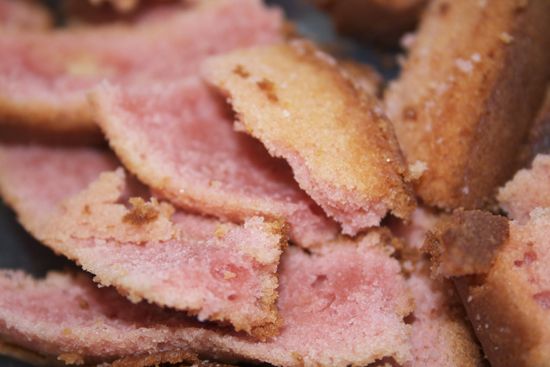 Start by breaking your Cake Cut offs into chunks and placing them into a food processor. If you don't have a food processor just make Cake Crumbs by rubbing the chunks together until they break.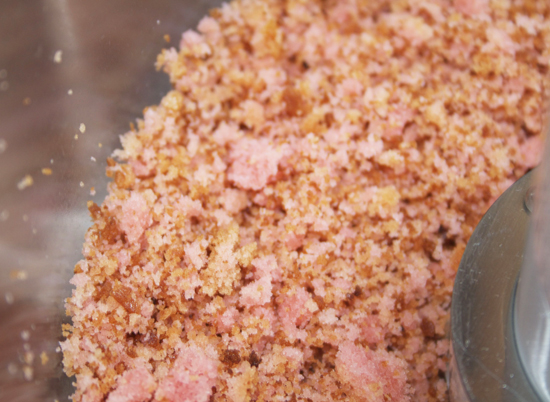 Whizz the Food Processor for about 15 seconds and you should have Cake Crumbs like these.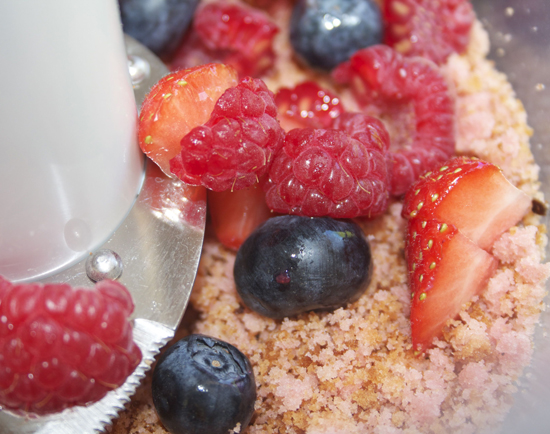 Next drop your fruit into the processor, the Strawberries were large so I cut them up before dropping them in, whizz again for another 10 seconds…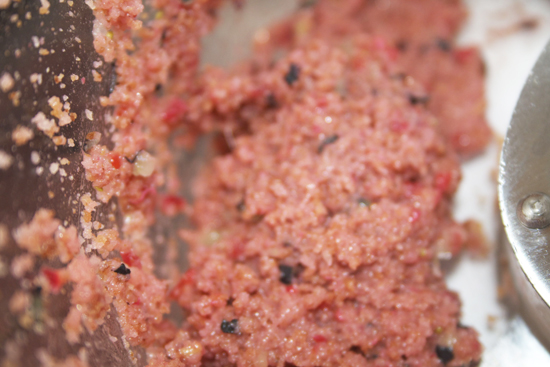 ….and you will get this bright, yummy, mousse textured mixture! Ready to roll into balls.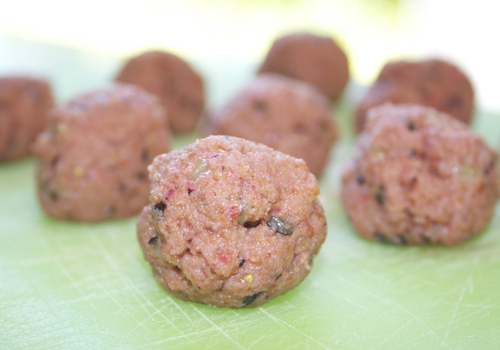 Roll small balls in mixture in the palm of your hand until you have used up the mixture, then place in the fridge or freezer to firm up slightly.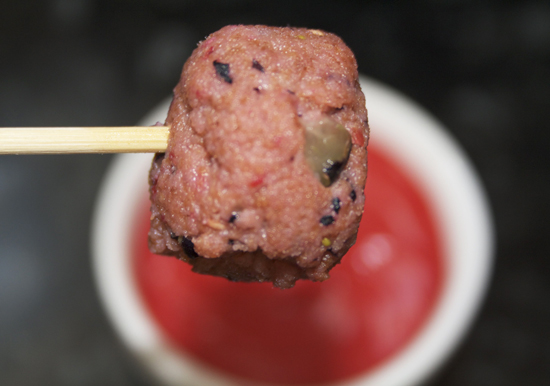 While the Cake Truffles are firming, melt your Candy Melts, (if you don't have any you can always just use ordinary chocolate).
Remove the Cake Truffles from the fridge or freezer, and pick one up using a kebab / BBQ stick.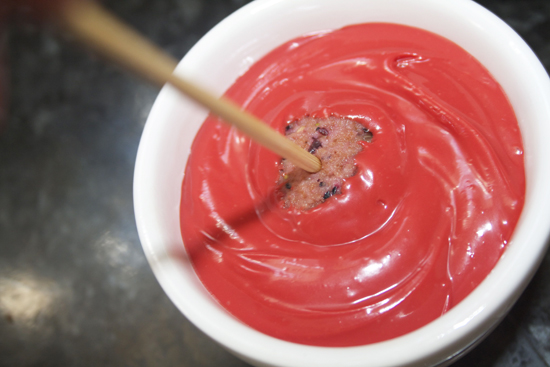 Now dip your Cake Ball into the Candy Melts, completely covering it. Do this as quickly as you can, then remove from the melts and shake off the excess gently.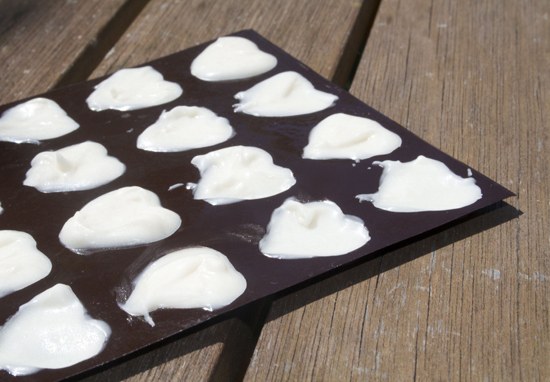 Once the excess Candy Melts have been removed, place the Cake Truffle onto Tin Foil or Greaseproof Paper to dry (remember to remove the stick)! Place a single White Chocolate Heart onto each Cake Truffle before the Candy Melts set.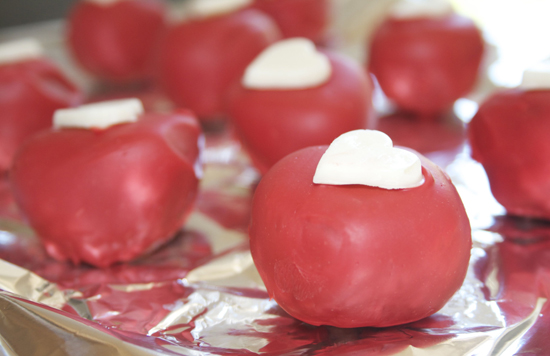 It really is that simple! Once finished, these would be great to serve at a party or give as a gift! Put them in a jar like I did or even a chocolate tin!
Enjoy!
Jem x
[fblike layout="box_count" show_faces="false" action="like" font="trebuchet+ms" colorscheme="light"][tweet username="icedjemsltd" layout="vertical" text="Summer Berry Cake Truffles"][stumbleupon layout="5″]