[fblike layout="box_count" show_faces="false" action="like" font="trebuchet+ms" colorscheme="light"][tweet username="icedjemsltd" layout="vertical"][stumbleupon layout="5″]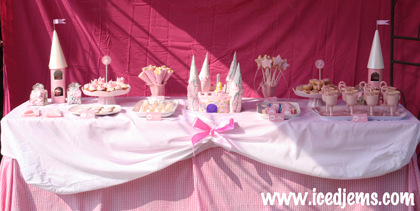 So you might have seen the Super Cute Princess Party I designed for my cousin last year (if not, click here to see it). I thought I'd share with you the printable I designed for it, hopefully you can use them in your own princess party this summer!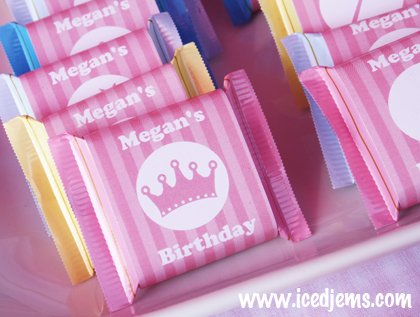 Theres even mini Candy Bar Wrappers, these have Megan on them, but the ones you can download just say "Happy Birthday"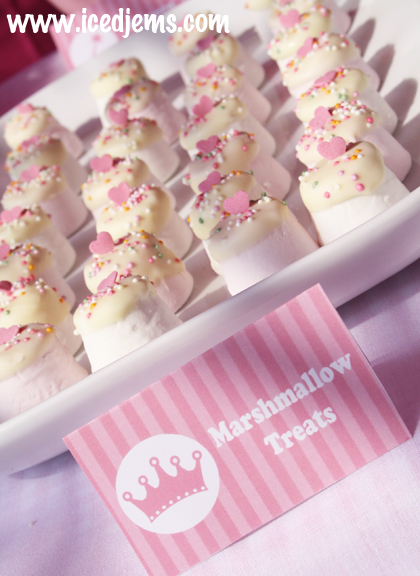 There's also food tents to label all your party goodies!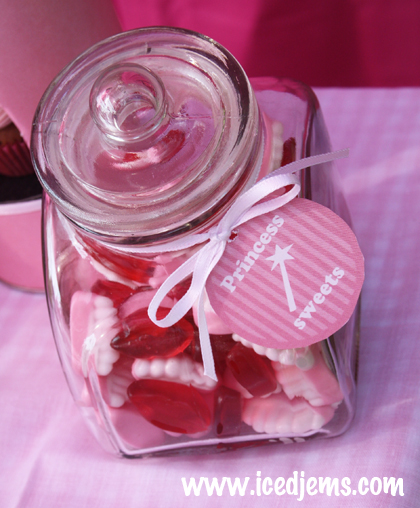 And tags!
So click on the links below to download all the goodies! 🙂
Jem x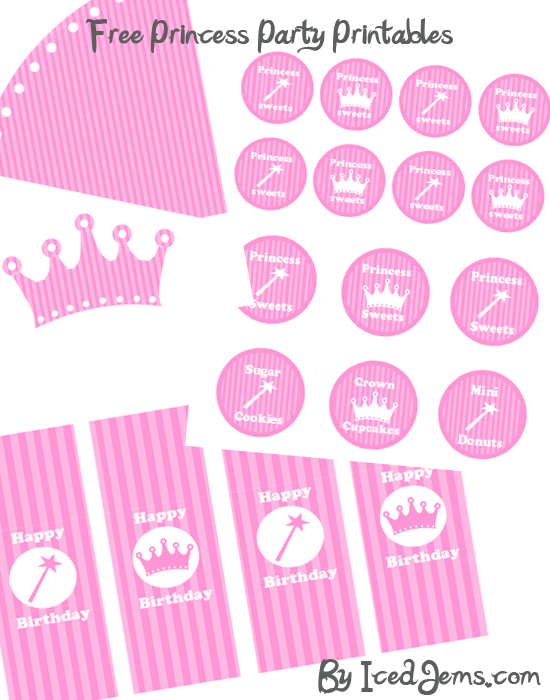 Download:Princess Candy Wrappers
Download: Princess Tags
Download: Princess Candy Cones
[fblike layout="box_count" show_faces="false" action="like" font="trebuchet+ms" colorscheme="light"][tweet username="icedjemsltd" layout="vertical"][stumbleupon layout="5″]