[fblike layout="box_count" show_faces="false" action="like" font="trebuchet+ms" colorscheme="light"][tweet username="icedjemsltd" layout="vertical"][stumbleupon layout="5″]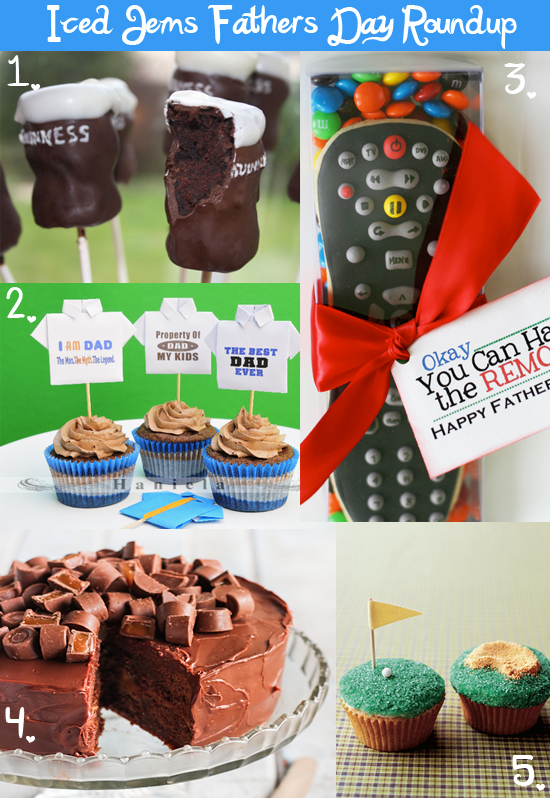 So I've rounded up 5 of my favourite ideas to bake this Father's Day! There's going to be a lot of lucky dads out there this year!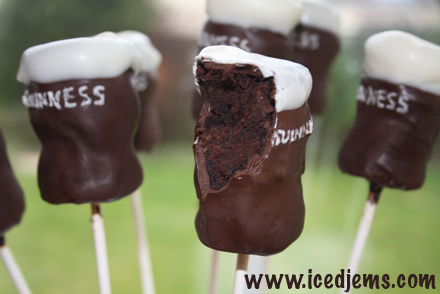 1. I originally made these Cake Pops for St Patricks Day, but they would be the perfect tasty treat for any Dad! Made with my Guinness Chocolate Cake Recipe they are rich and chocolatey!
2. I adore these cupcakes from Haniela's! She has even made the cute Shirt Templates Free for you to download on her website! Click here to see them.
3. Can you believe this Remote is a Cookie?! From the amazing Bee in Our Bonnet, click here to see it along with some awesome Tie Cookies!
4. Any Chocoholic Dads out there? I think this Rolo Brownie Cake from Raspberri Cupcakes will do the trick! Click here for the Recipe.
5. These wonderful little Golf Cupcakes are from Martha Stewart and you can see the recipe here. I love the use of sanding sugar to create such a great looking effect.
I hope you enjoyed this roundup of ideas! If you've got any ideas yo want to share, please share the links in the comments section below!
Jem x
[fblike layout="box_count" show_faces="false" action="like" font="trebuchet+ms" colorscheme="light"][tweet username="icedjemsltd" layout="vertical"][stumbleupon layout="5″]