[fblike layout="box_count" show_faces="false" action="like" font="trebuchet+ms" colorscheme="light"][tweet username="icedjemsltd" layout="vertical"][stumbleupon layout="5″]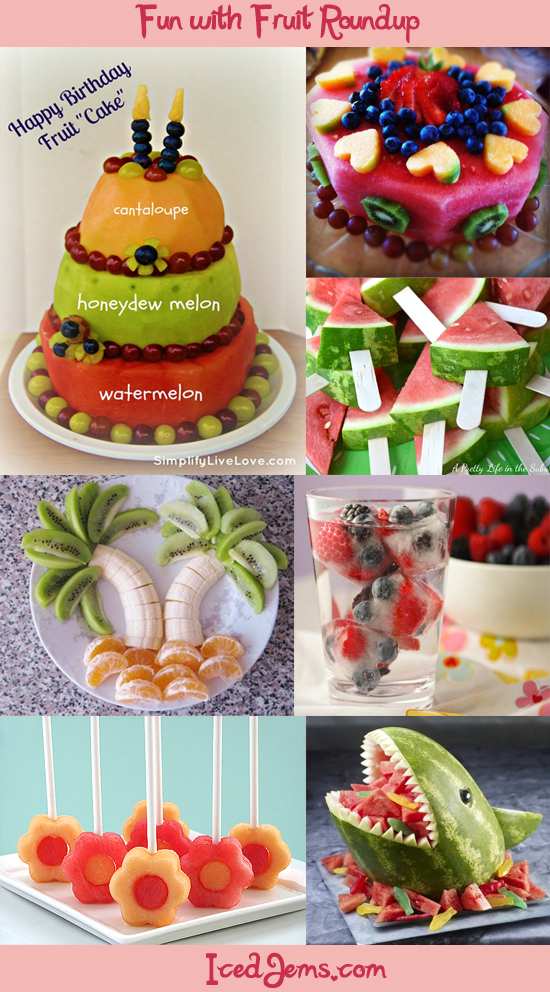 Something a bit healthier for you today, but just as beautiful and fun to make – fruit designs!
I've simply loved looking at the emerging fruit carving and designing trend recently, a great healthy way to make fun food for kids (and adults alike). I rounded up some of my favourite designs below (with links to the tutorials where they have them). Hopefully the will fill you with inspiration to create your own designs for BBQ's and Parties this summer!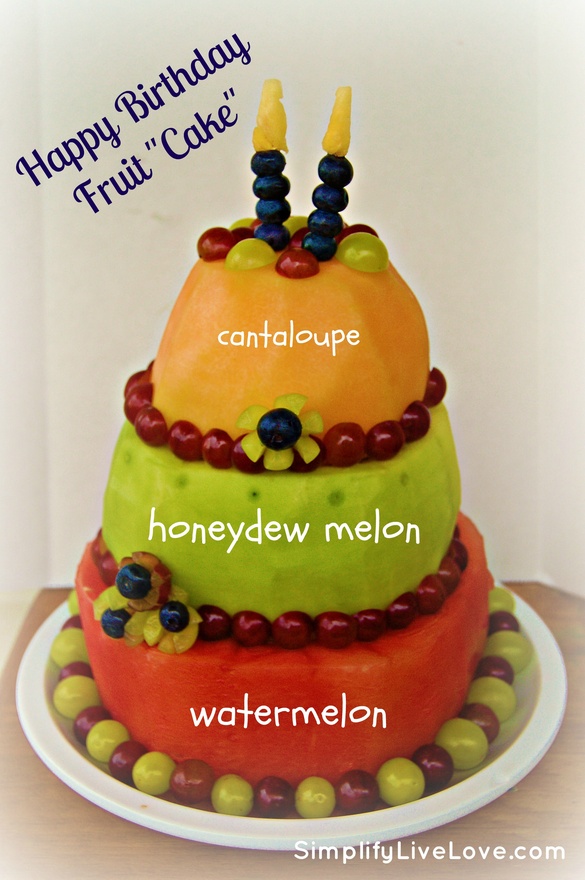 First up is this wonderful Watermelon Cake by Simplify, Live, Love. Such a great idea for a healthy alternative for a Childs Birthday Cake, plus anyone can make this! No special baking skills required. You can see the full tutorial when you click on the link. 🙂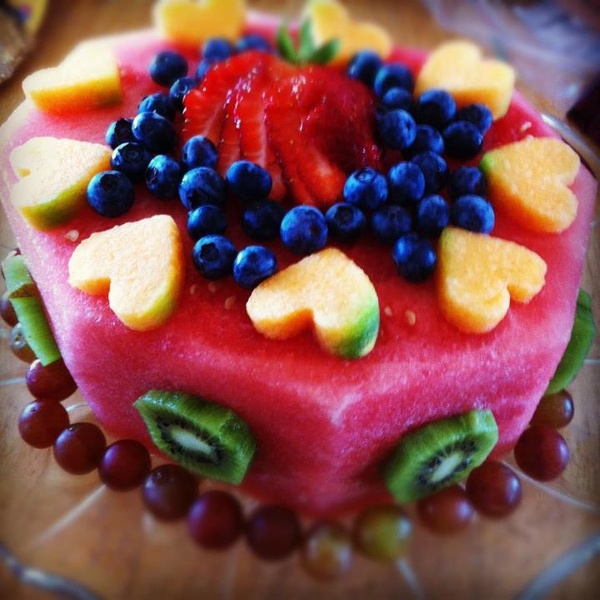 Here's another awesome watermelon cake idea! I love the use of cutters to make pretty shapes to decorate the watermelon base! I found this one on Pinterest.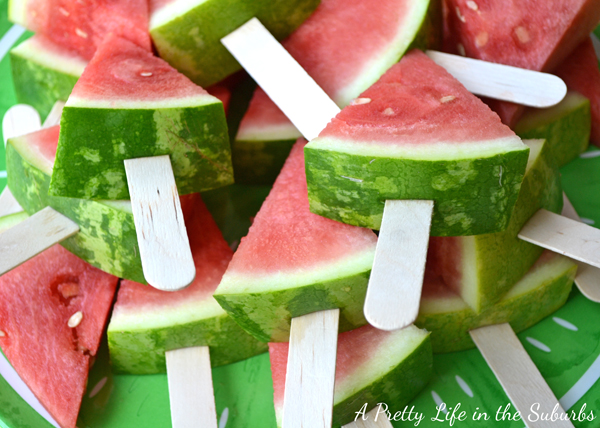 I love this really simple idea to serve watermelon, whilst still giving it a fun edge! In general, I think putting anything on a stick makes it 10 times cuter! Idea and picture from A Pretty Life in the Suburbs.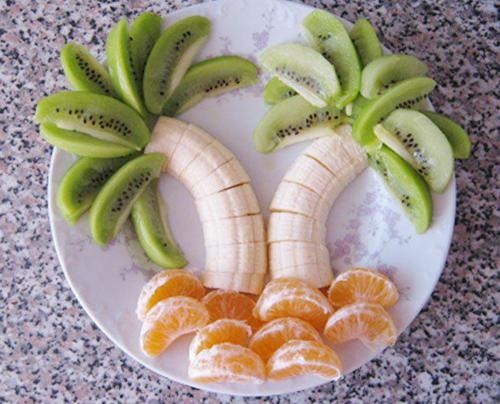 This is such a great creative idea that you can do any day, not just for a special occasion! I found it here.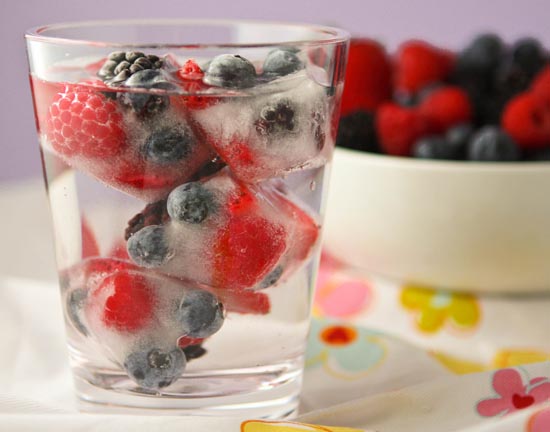 This simple idea not only spices up your drink flavour but gives it a fab burst of colour too (not to mention helping you on your way to your 5 a day)! I found this idea on Pip and Ebby!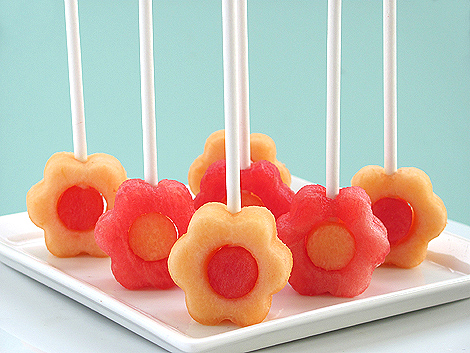 I've always admired anything created by Bakers Royale and these aren't any different! I can picture little girls going crazy for these at a garden party (and what a great healthy thing to get excited about)!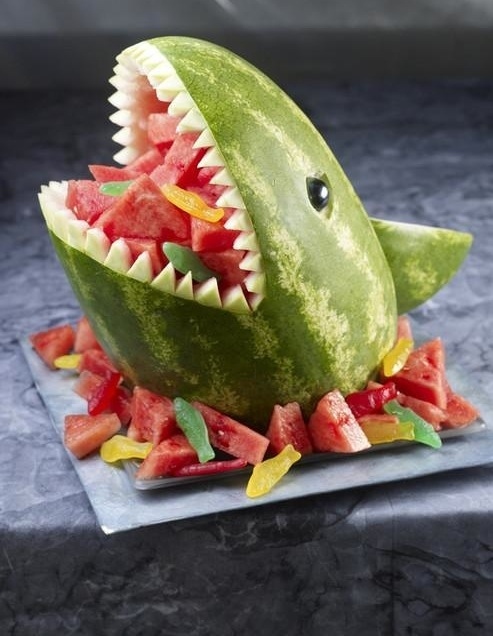 And here's something for those of you wanting a bit more a creative challenge! This would be a fantastic centrepiece at any party. A Shark Watermelon wouldn't be too hard to carve either, but worth all the effort! I found this one on Buzzfeed, I've seen it all over Pinterest too!
Enjoy getting creative with your fruit this summer!
Jem x
[fblike layout="box_count" show_faces="false" action="like" font="trebuchet+ms" colorscheme="light"][tweet username="icedjemsltd" layout="vertical"][stumbleupon layout="5″]