[fblike layout="box_count" show_faces="false" action="like" font="trebuchet+ms" colorscheme="light"][tweet username="icedjemsltd" layout="vertical"][stumbleupon layout="5″]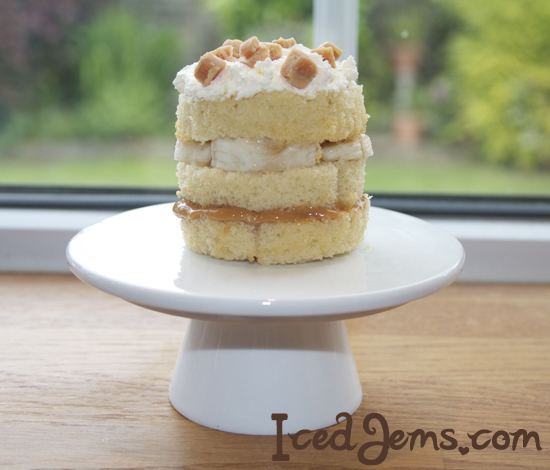 I made these Banoffee Cupcakes for my Dad Father's Day and they certainly went down well (he was pleased to learn I wasn't taking the spares back to London with me)!
I haven't included the Basic Cupcake Recipe as you probably have one of your own, but if you don't, my basic cupcake Recipe Can be found here.
So, to make them you will need:
1 Tin Carnation Caramel
2 Ripe Bananas
1 Carton (Approx 280ml) Double Cream
1 Packet of Vanilla Fudge Pieces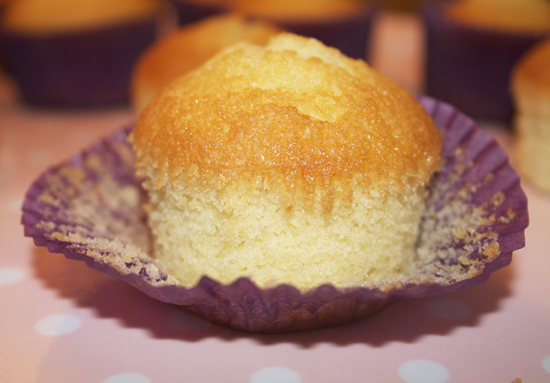 Once you have made your Vanilla Cupcakes to your recipe (or mine as linked to above), peel the cupcakes from their wrappers.
Slice top from your cupcakes if they aren't flat, you can discard this bit (or better – eat it)!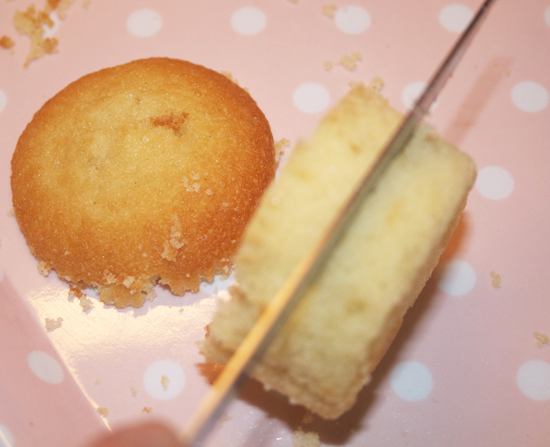 Now slice your cupcakes into layers, I got two layers from each one, but if yours are tall enough you might get three!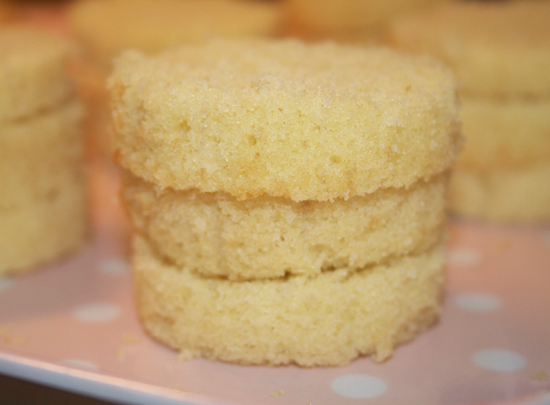 Stack your layers into sets of three, I had 8 stacks of three layers – just remember this in case you were hoping for 12 final cupcakes!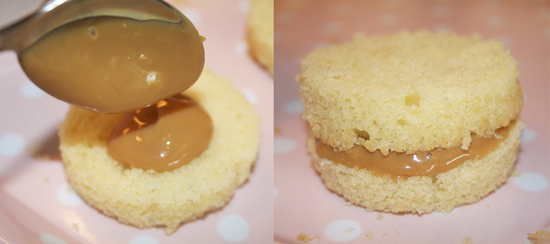 Open your can of Carnation Caramel and stir it to soften it a little. Get the bottom layers of each cake and spread a spoonful of caramel over it, then place the second layer on top.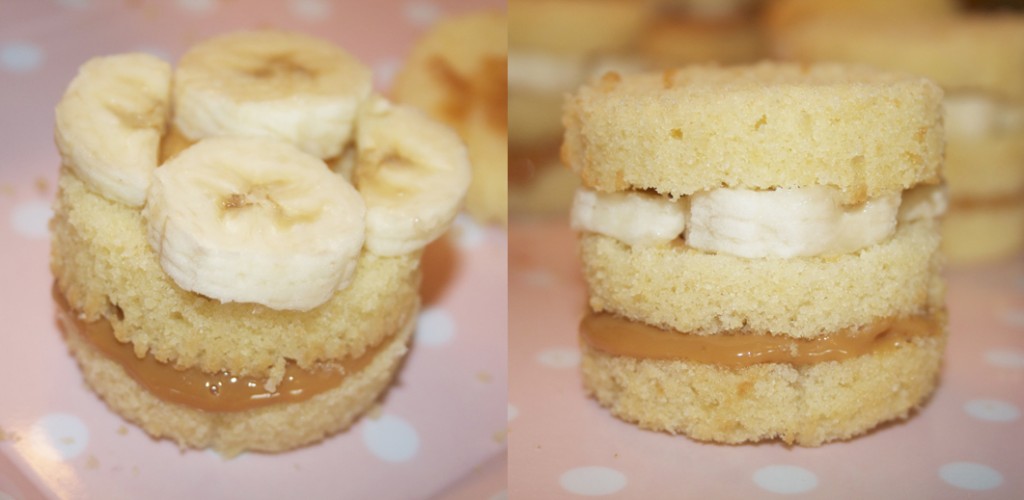 Slice your Bananas then place a small amount of caramel over the next layer so the bananas will stick. Pop about 3/4 slices of Banana on each cake, placing the final layer on top.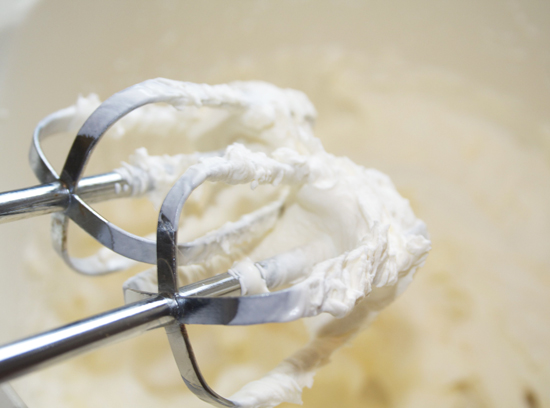 Pour your double cream into a bowl and mix on a high speed until it is thick and holds its shape.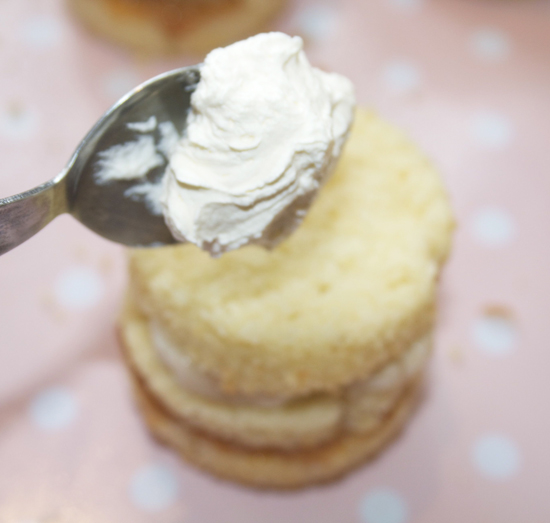 Now just get a spoonful of cream and spread it over the top of each cake, do it gently – the banana layer can tend to slip around if you aren't careful!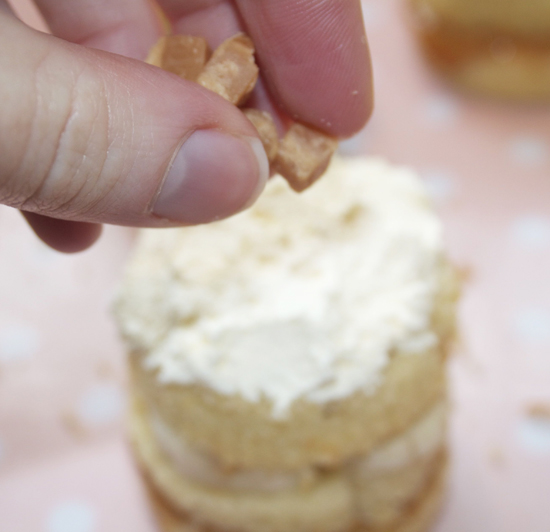 Finish off the look with a sprinkle of fudge pieces and your Banoffee Cupcakes are ready to be eaten!
Enjoy,
Jem x
[fblike layout="box_count" show_faces="false" action="like" font="trebuchet+ms" colorscheme="light"][tweet username="icedjemsltd" layout="vertical"][stumbleupon layout="5″]