[fblike layout="box_count" show_faces="false" action="like" font="trebuchet+ms" colorscheme="light"][tweet username="icedjemsltd" layout="vertical"][stumbleupon layout="5″]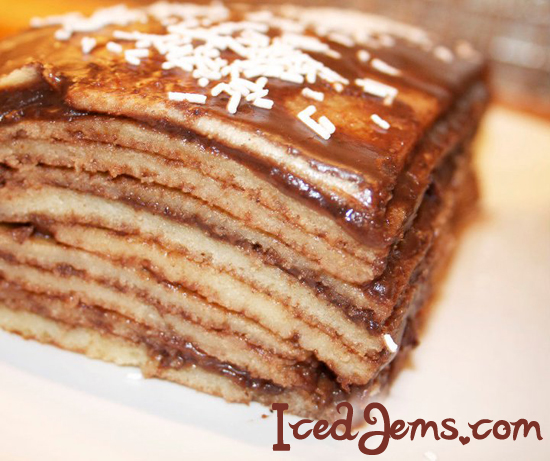 This delicious gooey pancake cake is simple to make and a nice change from an ordinary sponge cake. Be warned though, the chocolate icing is addictive!
[fancy_header]You will need:[/fancy_header]
[one_half]550g Plain Flour
1 1/2 Tsps Baking Powder
1/4 Tsp Salt 170g Unsalted Butter
500g Caster Sugar
6 Eggs
750ml milk
1 1/2 Tsps Vanilla[/one_half][one_half_last]For the Icing
600g Caster Sugar
60g Cocoa Powder
225g Unsalted Butter
1 410G Tin Evaporated Milk
1 Tbsp Vanilla Sprinkles to decorate[/one_half_last]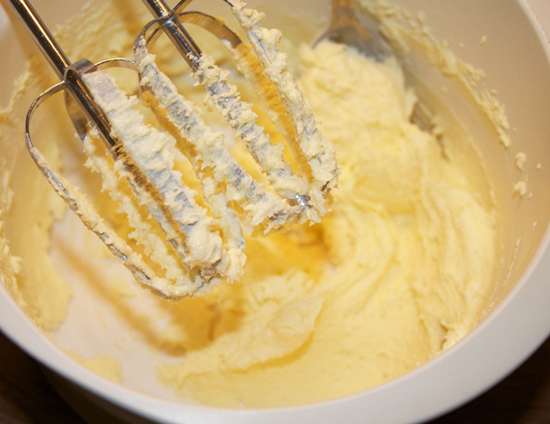 Preheat your oven to 190° and grease 5 square cake pans (disposable ones are great if you don't have normal pans). Then Beat the butter and sugar & Vanilla in a bowl until light and fluffy, then beat in the eggs, one at a time. Sift together the flour, baking powder and salt together, then on a low speed, add the flour a little at a time, alternating with the milk and beat until smooth.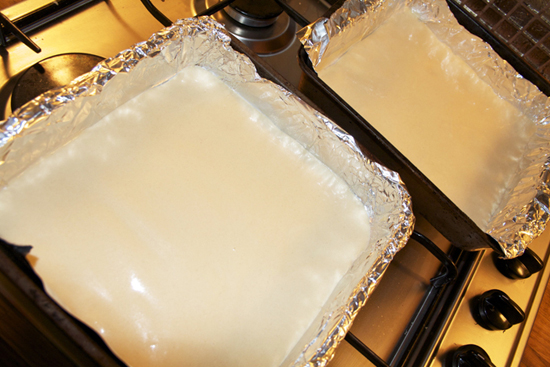 Spread a thin layer of mixture over each cake pan until completely covered and bake in the oven for approx 15 minutes until they are firm when pressed in the middle. Remove from oven and allow to cool on a cooling rack.
To make the icing, bring the Caster Sugar, Cocoa Powder, Butter and Evaporated Milk to a boil in a large saucepan. Reduce the heat to medium-low and cook until the icing has thickened slightly. Finally stir in the vanilla and take off the heat allowing the icing to cool until thick enough to spread.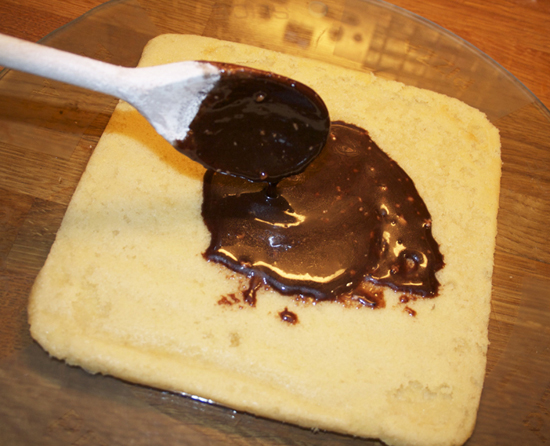 Stack your cakes on top of each other spreading a layer of icing in between each one, then cut the 5 cake layers into halves creating your 10 layers.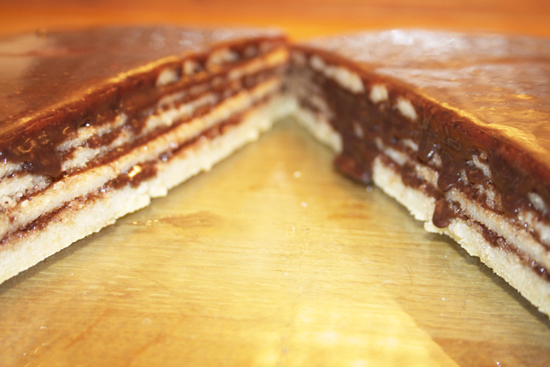 Top with a final layer of icing and some sprinkles to decorate and allow the icing to set before serving (this one isn't set in stone though, I'm guilty of eating before the icing set)!
Jem x
[fblike layout="box_count" show_faces="false" action="like" font="trebuchet+ms" colorscheme="light"][tweet username="icedjemsltd" layout="vertical"][stumbleupon layout="5″]