[fblike layout="box_count" show_faces="false" action="like" font="trebuchet+ms" colorscheme="light"][tweet username="icedjemsltd" layout="vertical"][stumbleupon layout="5″]
These Chocolate Banana Pops are a fantastic simple summer treat, even the kids can make them! You can even pop them into the freezer and serve them frozen as an alternative to Ice Cream!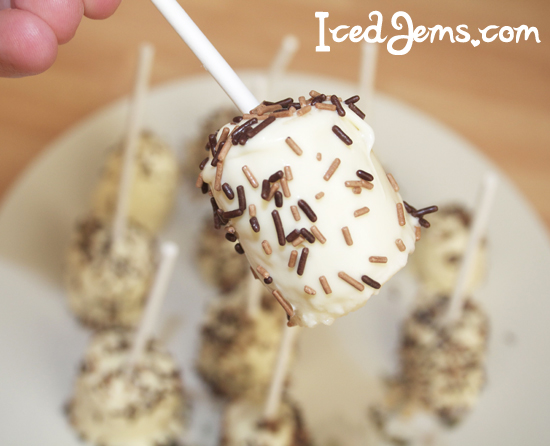 I made a selection of White and Milk Chocolate Banana Pops, sprinkling them in Chocolate Vermicelli and Honeycomb pieces! Here's how you make them…
[fancy_header]You will need (Makes 12 Banana Pops):[/fancy_header]
4 Ripe Bananas
100g Milk Chocolate
100g White Chocolate
Chocolate Vermicelli (Sprinkles)
Honeycomb Pieces
Lollipop Sticks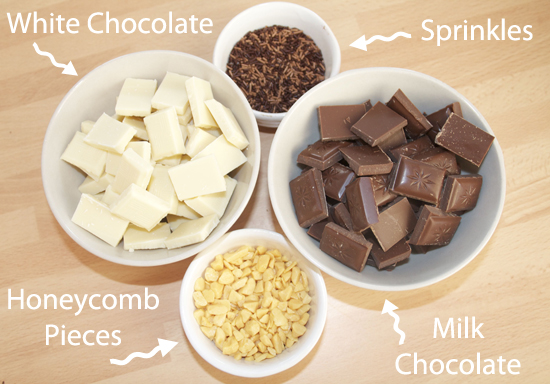 I popped my ingredients into small bowls, so the chocolate was easy to melt and the sprinkles were easily accessible.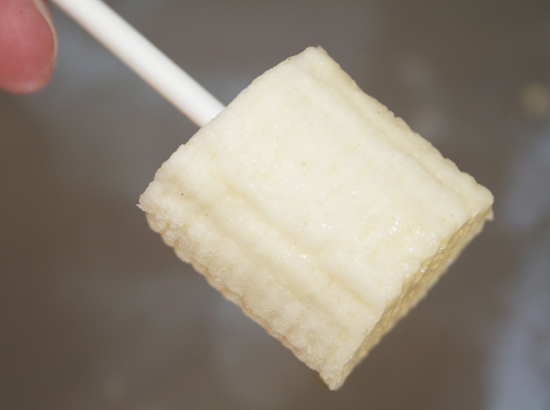 Slice your Bananas into chunks, I got 3 large chunks from each Banana – but depending on the size you have this may differ slightly. I then pushed a lollipop stick into each chunk, going about a third of the way in.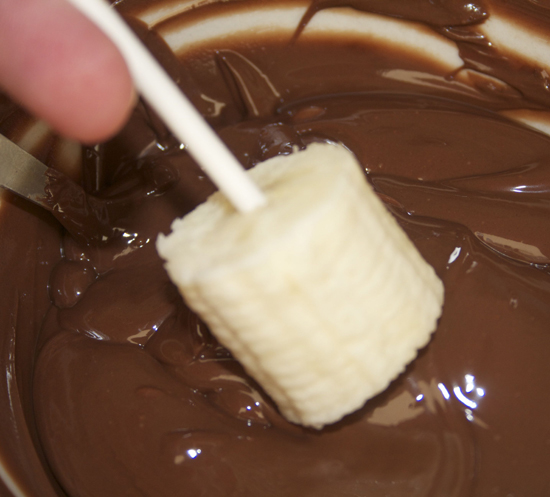 Melt your Chocolate until smooth, then dip the Banana Chunks into it until completely coated.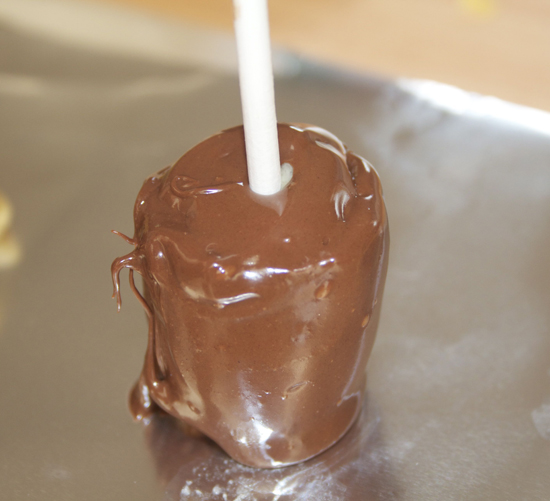 Place the chocolate covered Banana Pop onto a foil line tray or plate, this will make it easy release once the chocolate has set. Now you simply need to take a small handful of your Honeycomb pieces or Chocolate Vermicelli and sprinkle over the Pop.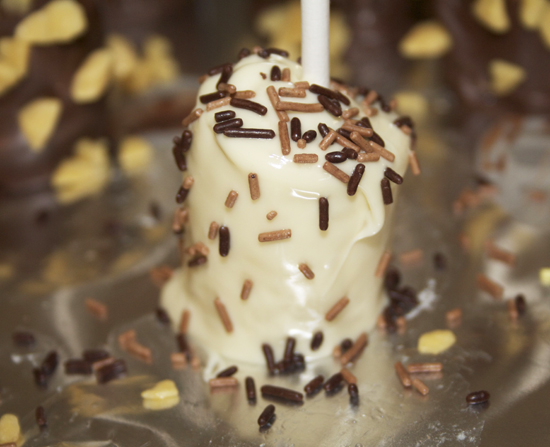 Leave your Banana Pops to set by placing in the fridge, or you can even place them in the freezer and serve frozen for a Summer's Day treat!
The great thing about this simple treat is that you can go crazy with combinations!
Jem x
[fblike layout="box_count" show_faces="false" action="like" font="trebuchet+ms" colorscheme="light"][tweet username="icedjemsltd" layout="vertical"][stumbleupon layout="5″]