[fblike layout="box_count" show_faces="false" action="like" font="trebuchet+ms" colorscheme="light"][tweet username="icedjemsltd" layout="vertical"][stumbleupon layout="5″]
I recently found myself short of eggs before needing to bake – my minor panic subsided after researching a few Egg substitutions so I thought I would share the best ones with you!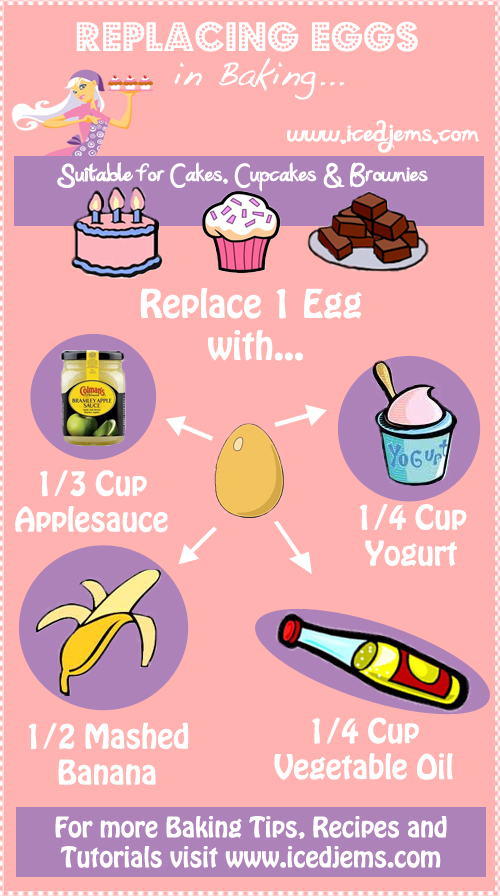 The Substitutions will work for Cakes, Cookies and Brownies! Simply replace each egg in your recipe for either:
1/3 Cup  / 85g Applesauce
1/4 Cup  / 60g Yogurt
1/2 Mashed Banana
1/4 Cup / 60g Vegetable Oil
Hope you find this helpful!
Jem x
[fblike layout="box_count" show_faces="false" action="like" font="trebuchet+ms" colorscheme="light"][tweet username="icedjemsltd" layout="vertical"][stumbleupon layout="5″]