[fblike layout="box_count" show_faces="false" action="like" font="trebuchet+ms" colorscheme="light"][tweet username="icedjemsltd" layout="vertical"][stumbleupon layout="5″]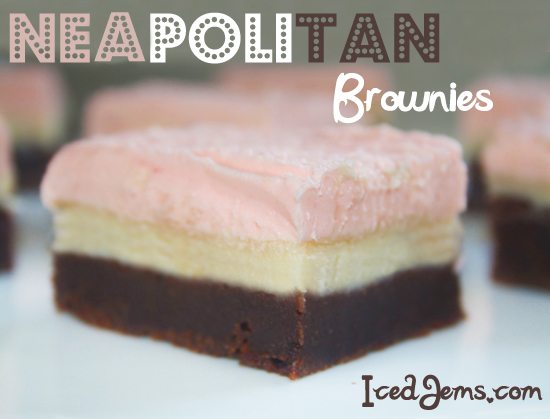 Well these Brownies certainly went down well at the weekend! I went to watch my boyfriend play a Football Marathon for Charity on Saturday and took these with me for the team (and supporters)! A Chocolate Fudge Brownie layer, followed by a Cheesecake Layer and topped with pink frosting!
[fancy_header]You will need (Makes 20 Brownies):[/fancy_header]
175g Dark Chocolate
125g Butter
225g Caster Sugar
2 Medium Eggs
2 Tsp Vanilla Essence
150g Plain Flour
400g Cream Cheese
2 Egg Yolks
1 Tsp Vanilla Essence
100g Caster Sugar
300g Pink Frosting / Buttercream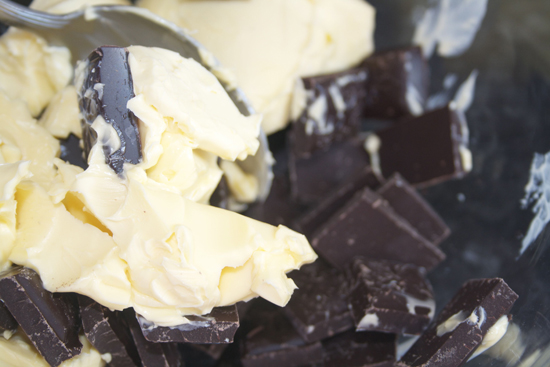 Preheat your oven to 190 degrees and lightly grease a baking tray. To start the brownie layer, melt the Butter and Chocolate in a glass bowl over a saucepan of boiling water.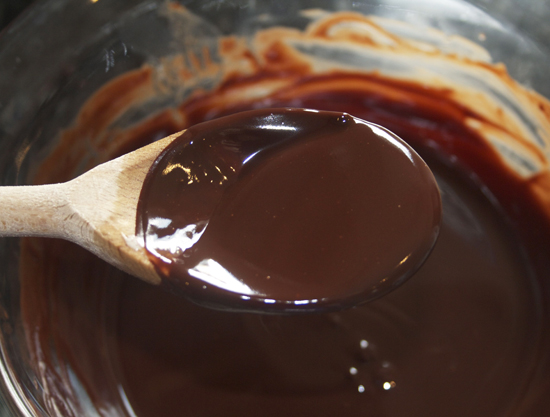 Stir the Chocolate and Butter continually until smooth and fully melted.
Remove from the heat and allow to cool slightly for a few minutes. You now need to add the sugar and eggs, whisk them in with a fork or hand whisk until you have a sticky thick mixture.
Next add in your flour, sift into the bowl and stir in until well combined.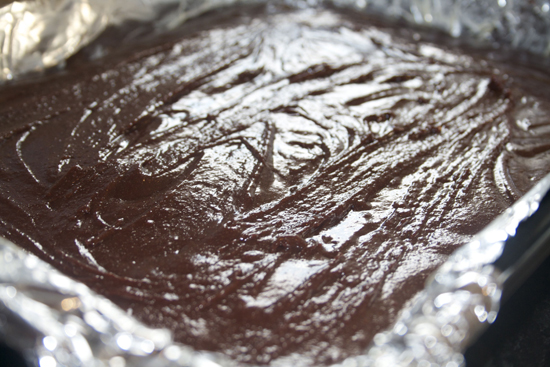 Pour the Brownie Mixture into your baking tray and set to the side while you made your cheesecake mix.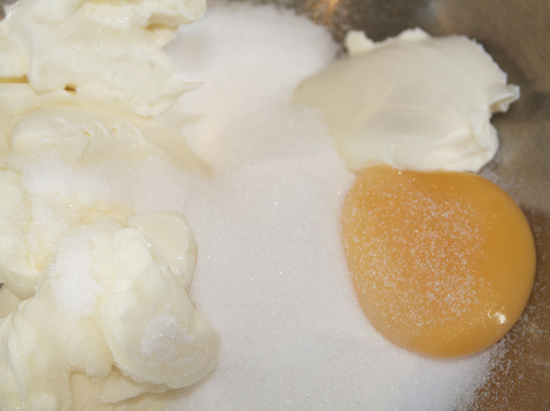 Mix the Cream Cheese, Egg Yolks, Sugar and Vanilla Essence to make the cheesecake layer, it should thin enough to spread.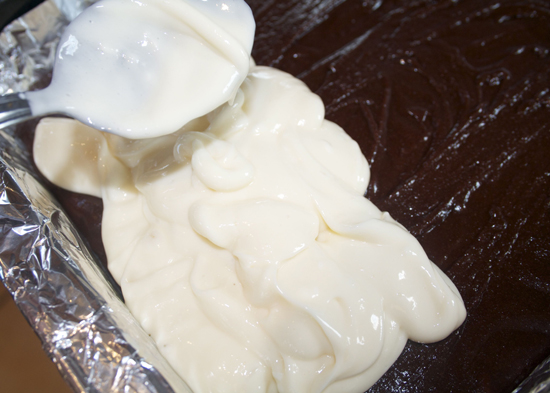 Spread it all over the top of the brownie layer and then pop into the oven for approx 25 mins.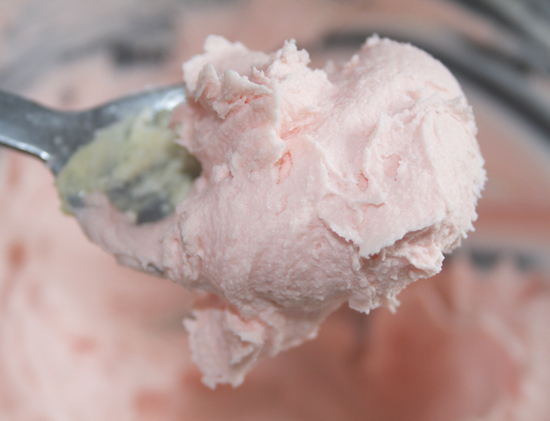 Once the brownies have cooked, allow them to cool on a cooling rack and get your frosting ready to spread. You can also make your frosting from scratch by  mixing 125g Butter, 250g Icing Sugar, 1 Tbsp of Milk and a few drops of Red Food Colouring – Strawberry Flavouring would also be nice!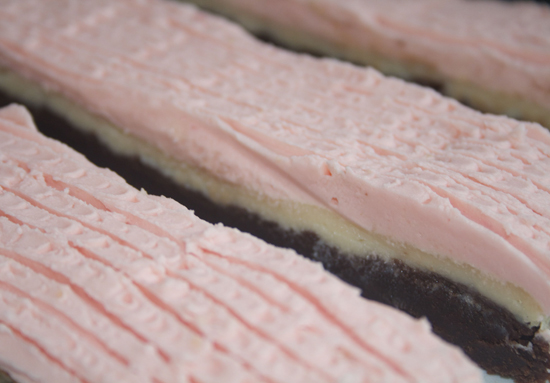 Spread the frosting over your brownies, I ran a fork over the top to make pattern in it!
Now simply slice and serve!
Jem x
[fblike layout="box_count" show_faces="false" action="like" font="trebuchet+ms" colorscheme="light"][tweet username="icedjemsltd" layout="vertical"][stumbleupon layout="5″]