[fblike layout="box_count" show_faces="false" action="like" font="trebuchet+ms" colorscheme="light"][tweet username="icedjemsltd" layout="vertical"][stumbleupon layout="5″]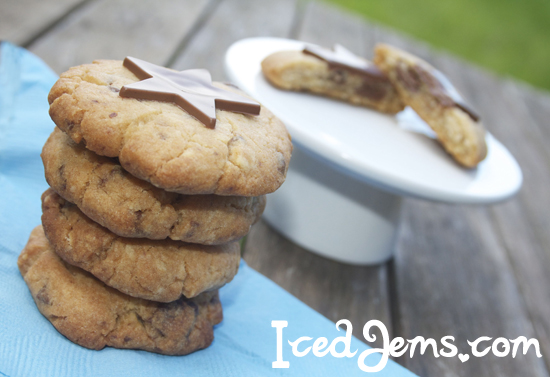 I got some fab Dr Oetker Chocolate Stars recently, so I couldn't wait to try them out in a recipe.
I decided to make some easy peasy eggless Chocolate Chip Cookies and decorate them with the Giant Stars – simple but effective!
[fancy_header]You will need (Makes approx 15 cookies):[/fancy_header]
175g / 6oz Plain Flour
1 Tsp Baking Powder
Pinch of salt
75g / 3oz Butter or Margarine
50g / 2oz Soft Brown Sugar
3 Tbsp Golden Syrup
125g / 4oz Chocolate Chips
Dr Oetker Giant Chocolate Stars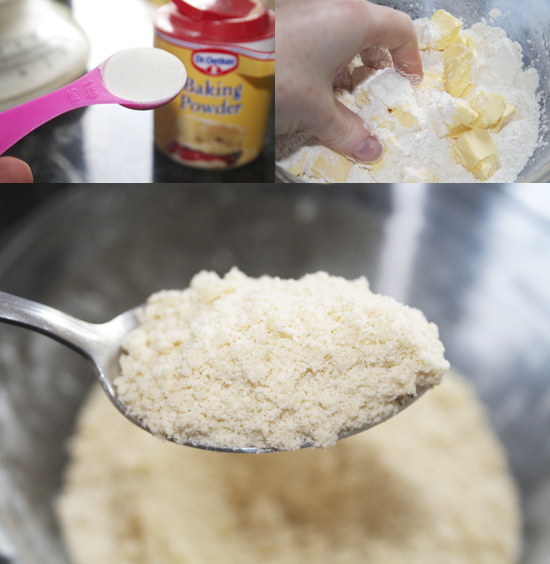 Start by pre-heating your oven to 190 degrees and grease a baking tray. Sift together you flour, salt and baking powder then add the butter and rub together using your fingers until you get breadcrumbs.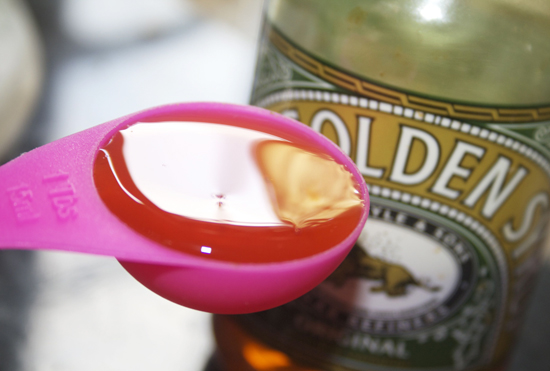 Next stir in the Golden Syrup and Brown sugar.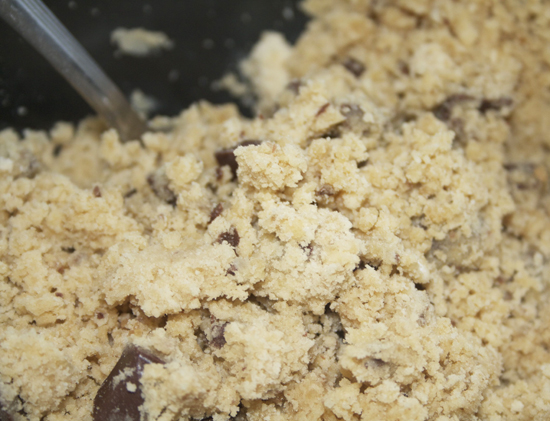 Your mixture should start sticking together, but towards the ends you may need to form the dough by mixing with your hands.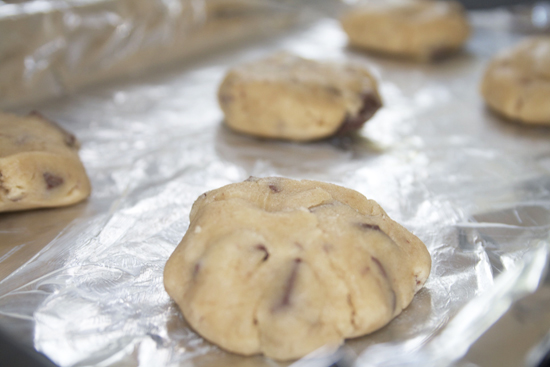 Grab small amounts of the dough and roll into balls. Place each dough ball onto your baking tray and press down (leaving plenty of space between each cookie).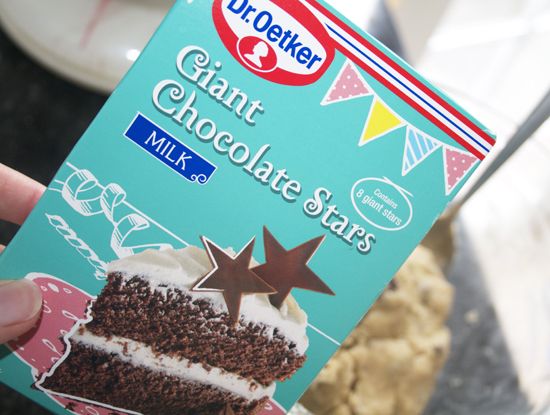 Bake the cookies for about 10 minutes, they should be golden brown but still soft in the middle. Now get your Chocolate Stars ready to put on!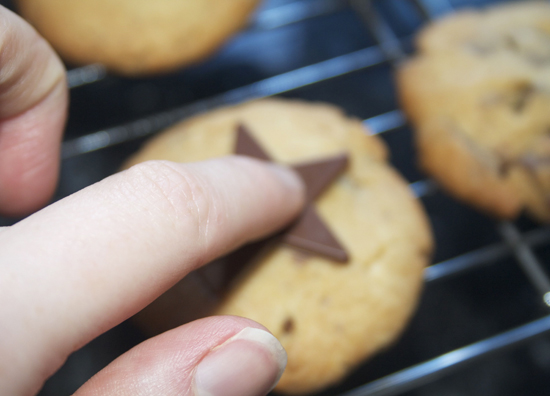 Place a Chocolate Star on top of each cookie while it's still warm, the chocolate will melt slightly sticking it to the cookie but not lose its shape.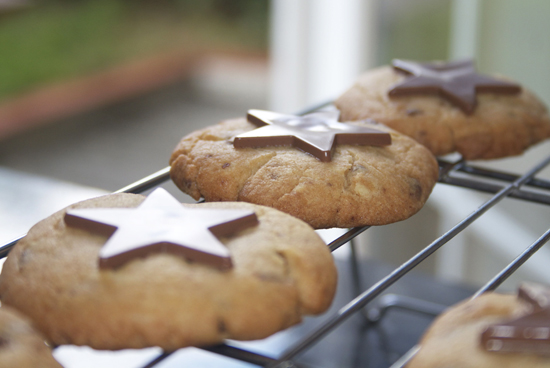 Now simply allow to cool and serve (or if you are like me, you might tuck in while still warm)!
Enjoy!
Jem x
[fblike layout="box_count" show_faces="false" action="like" font="trebuchet+ms" colorscheme="light"][tweet username="icedjemsltd" layout="vertical"][stumbleupon layout="5″]