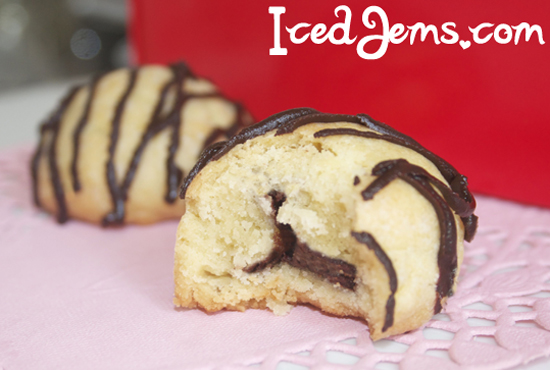 I recently came across a fab recipe from Sam's Kitchen called Vanilla Crumblies – it was such a fantastic simple recipe I had to have a go (with a twist of course)! I made mine with a Nutella Filling and drizzle (and some with Peanut Butter too). You must check out the Sam's Kitchen Blog, I'm in love with all the Recipes and Photography!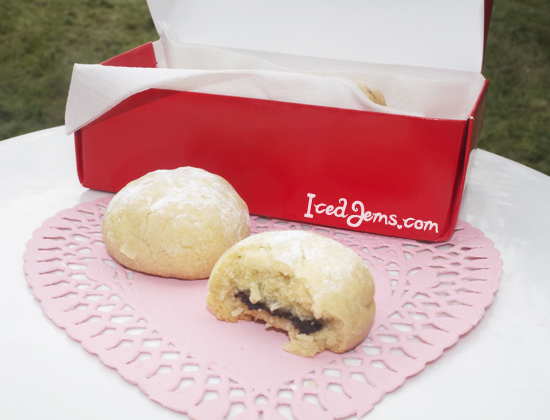 My favourite thing about this recipe is the simplicity! Only 5 ingredients required and the dough literally takes a few minutes!
[fancy_header]You will need (Makes 18 Crumblies):[/fancy_header]
225g Butter or Margarine
65g Icing Sugar
1 Tsp Vanilla Essence
325g Plain Flour
100g Nutella or Peanut Butter
Start by creaming together your Butter / Margarine and Icing Sugar, the Icing Sugar will seem to disappear but don't worry the sweetness will still come through!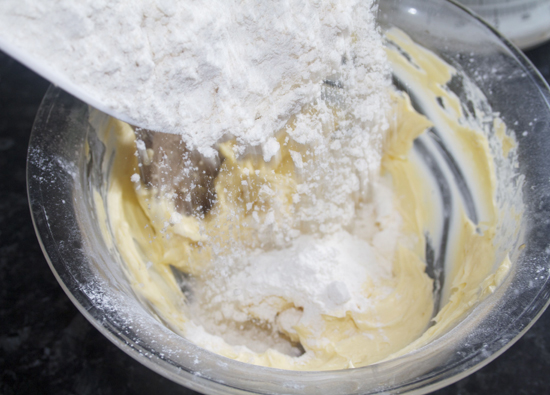 Next add the Vanilla Essence and flour, you can start by stirring together but you will need to get your hands involved by the end to make a large ball of dough.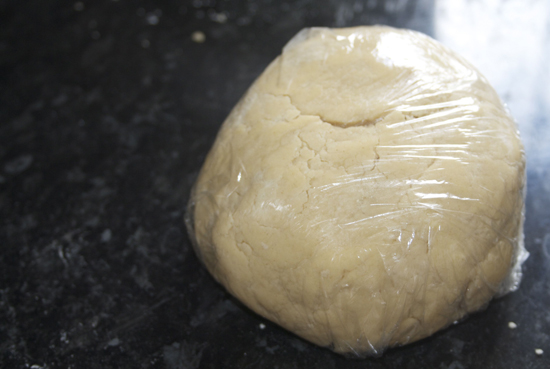 Once you have a dough ball, wrap it in cling film and pop it in the fridge to chill. This will make the dough nice and firm and easier to work with when shaping your crumblies. Now you can preheat you oven to 175 degrees.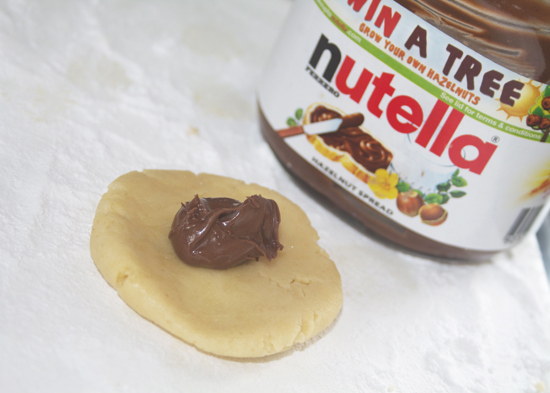 Once the dough has chilled, lightly dust a surface with Icing Sugar and press a small ball of the dough into a circle as shown above. Get a tiny spoonful of Nutella (or Peanut Butter works great too) and place it in the middle of the dough.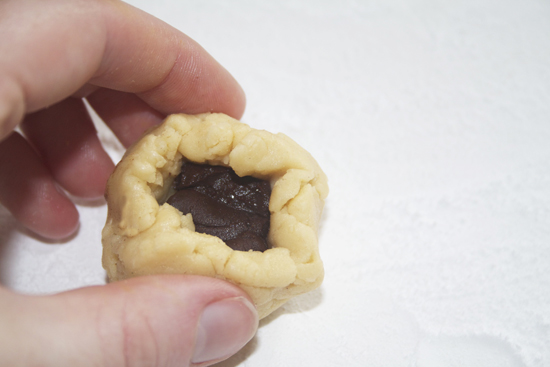 Now shape the dough into a ball around the Nutella, sealing any cracks and gaps so the Nutella can't escape while cooking!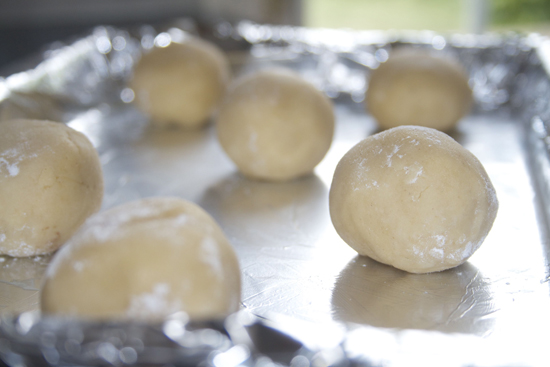 Repeat until you have used all your dough, I got 18 Crumblies! Place on a lined baking tray and bake for 20 mins, they should still be really pale when you get them out of the oven.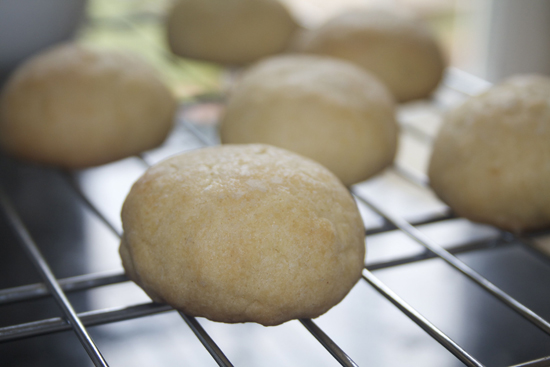 Allow them to cool, they should feel hard to touch on the outside, but don't let that fool you, they have a soft centre filled with Nutella / Peanut Butter Goodness!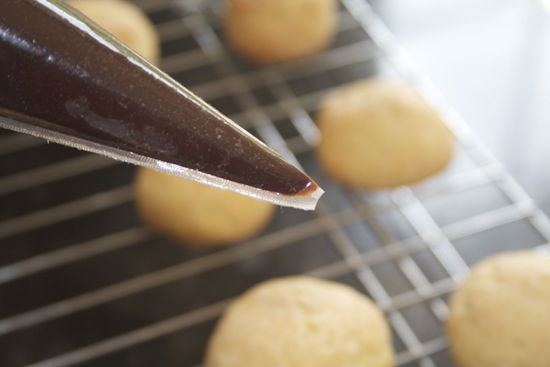 To decorate, you can drizzle in Nutella or Dip into Icing Sugar like Sam's Kitchen did! I filled a piping bag with Nutella then popped it in the microwave for a very quick blast to soften it, then just drizzle over the crumblies until you are happy!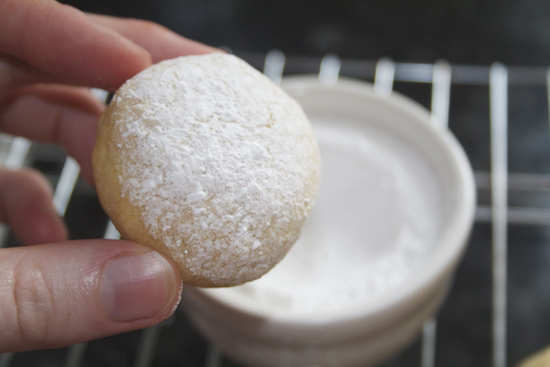 Alternatively, dip into Icing Sugar for a simple finish!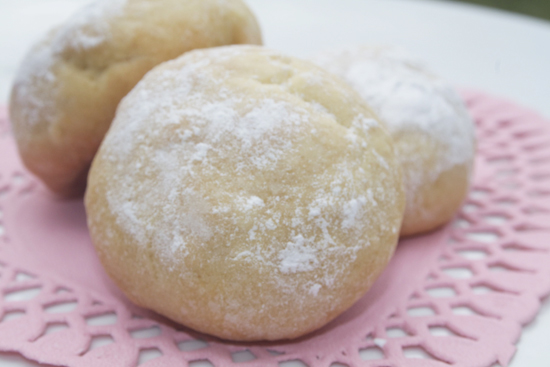 Now simply serve and enjoy, they are worryingly addictive!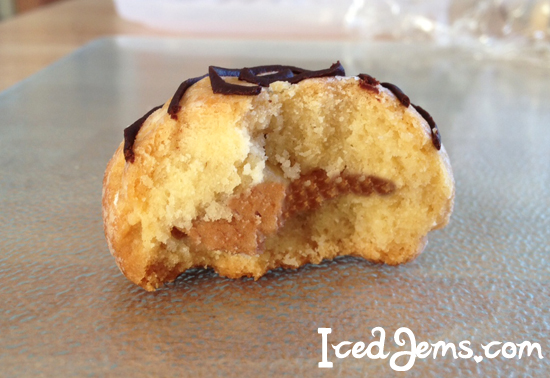 PS – They didn't get the attention they deserved in this post, but the Peanut Butter ones were AMAZING!
Enjoy,
Jem x