[fblike layout="box_count" show_faces="false" action="like" font="trebuchet+ms" colorscheme="light"][tweet username="icedjemsltd" layout="vertical"][stumbleupon layout="5″]
Have you ever asked yourself, "How many slices will this cake make?"
Well I made this handy info-graphic to show you exactly how many slices each size cake will give you, there are different sizes for Wedding Cakes and Party Cakes, labelled either size of the cake pictures!
In case you are confused by the graphic – a 6 inch Round Cake will give you 10 Wedding Size Slices and 8 Party Size Slices.

I hope you have found this useful, whether you are a Cake Baker yourself still getting to know sizes, or you don't know what size cake to order for a wedding or party! 🙂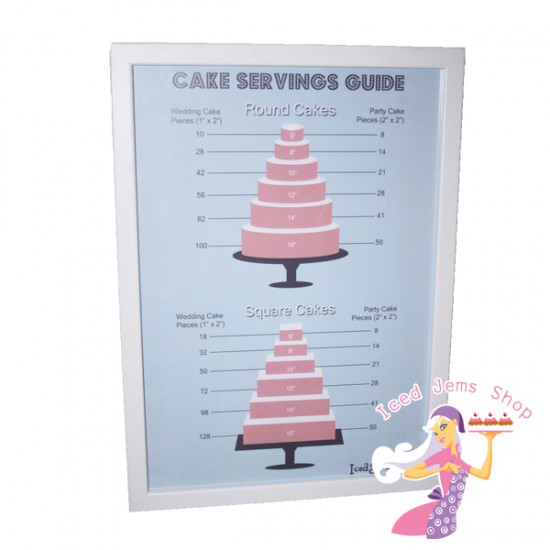 You can now buy the A3 Poster of this guide on my Online Shop for just £5!
https://www.icedjemsshop.com/shop/cake-servings-guide-poster/
Jem x
[fblike layout="box_count" show_faces="false" action="like" font="trebuchet+ms" colorscheme="light"][tweet username="icedjemsltd" layout="vertical"][stumbleupon layout="5″]