[fblike layout="box_count" show_faces="false" action="like" font="trebuchet+ms" colorscheme="light"][tweet username="icedjemsltd" layout="vertical"][stumbleupon layout="5″]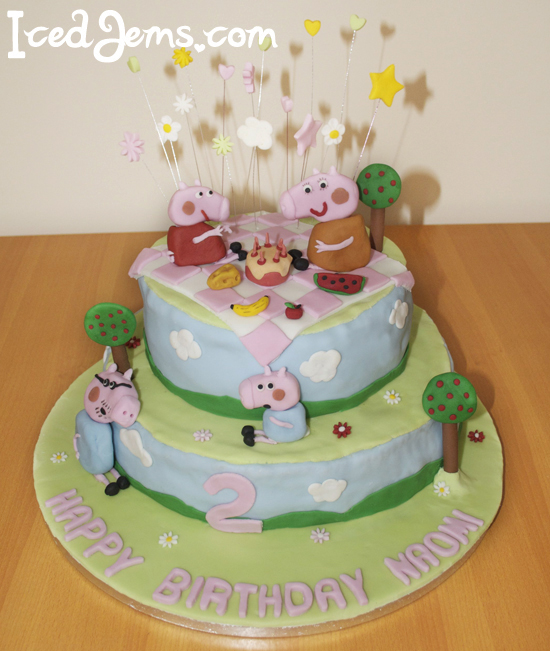 So this weekend I was lucky enough to make this Peppa Pig Cake (and Cupcakes and Cookies) for 2 Year Old Naomi! I had a lot of fun do it all so I thought I would share the picture with you and a few tips if you have a go!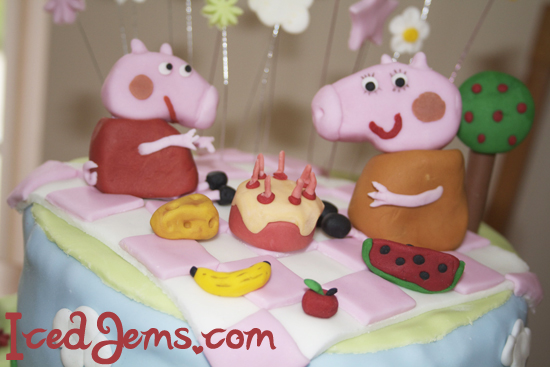 I made the characters with the flat side-on face view like they are in the cartoon, I've seen a lot of cakes with 3D Peppa characters but I thought I'd try something different!
My favourite part were the trees! They are made by sticking a green circle of fondant icing to a Cadbury chocolate finger!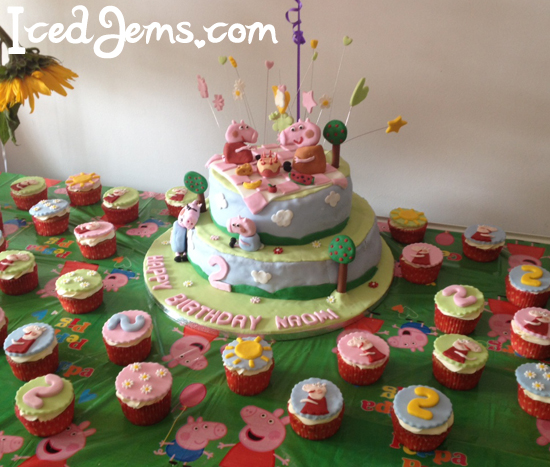 And here are the Cupcakes and the Cake at the birthday table on the Peppa Pig Table cloth!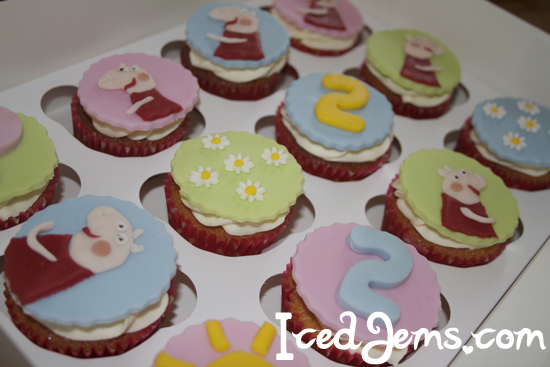 Here's a close up of the cupcakes, these were kept simple but in keeping with the theme and colours of the cake. The great thing about the toppers is that you can make them a few days in advance which saves you time on the day of baking!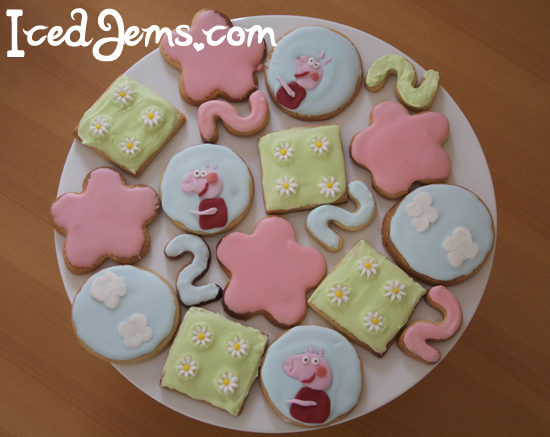 Here are the Peppa Pig Biscuits, I made vanilla sugar cookies with Royal Icing. It took ages to match the colours to the fondant icing but it was worth it!
I hope you enjoyed seeing my creations, I'd love to see your Peppa Pig Creations, feel free to share your pictures on my Facebook Wall!
Jem x
[fblike layout="box_count" show_faces="false" action="like" font="trebuchet+ms" colorscheme="light"][tweet username="icedjemsltd" layout="vertical"][stumbleupon layout="5″]