[fblike layout="box_count" show_faces="false" action="like" font="trebuchet+ms" colorscheme="light"][tweet username="icedjemsltd" layout="vertical"][stumbleupon layout="5″]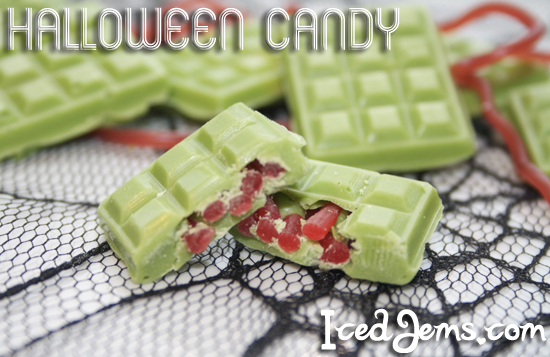 Halloween is closing in and today I'm showing you how to make these eerie Halloween Chocolate Bars filled with Strawberry Lace Worms to impress the Trick or Treaters!
[fancy_header]You Will Need:[/fancy_header]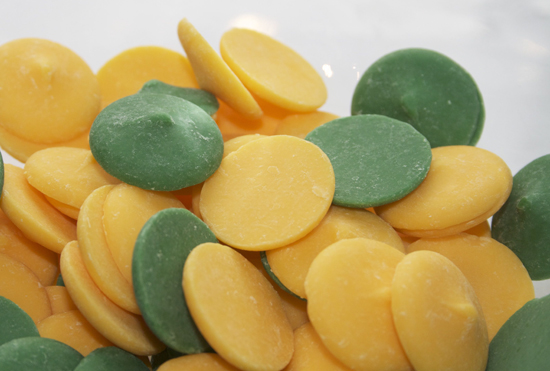 Start by emptying your Candy Melts out into a microwaveable bowl. I used a mixture of Green and Yellow as shown in the measurements above, but there are Lime Colour Candy Melts available if you can get hold of them. (For those new to Candy Melts, they are similar in taste to White Chocolate and come in all sorts of colours, you can get them from my online shop www.icedjemsshop.com).
Melt the Candy Melts in the Microwave on defrost setting for 30 seconds at a time, they will keep their button shape until you stir which is why it's important to stir them every 30 seconds, you may also need to add a bit of vegetable oil for a thinner consistency.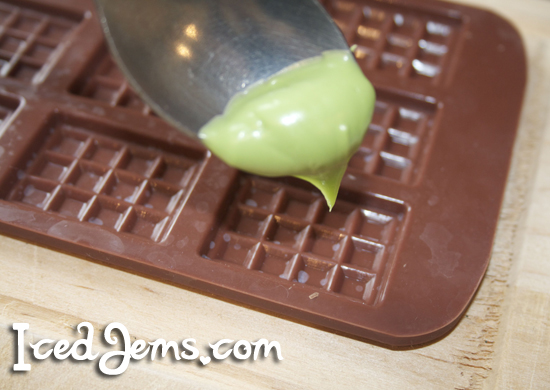 Once fully melted and smooth, remove the Candy Melts from the microwave and half fill each chocolate bar cavity with Green Candy!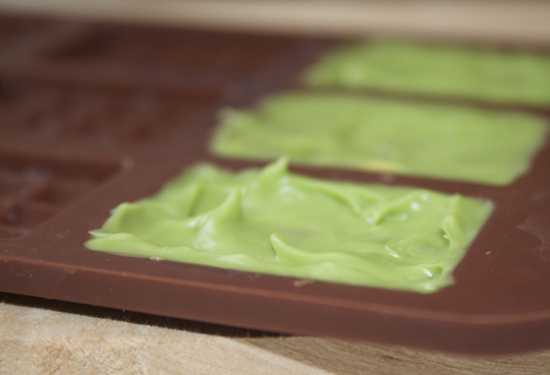 It looks like they are full here, but I promise they are only half full and there is a big dip in the middle – it's important to leave this space so you can fit the strawberry laces in.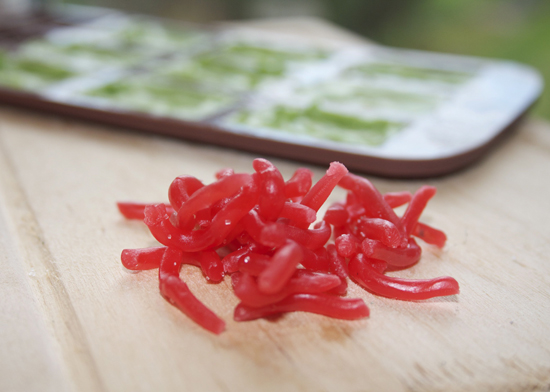 Chop your Strawberry Laces into tiny strips that will fit into the Bars.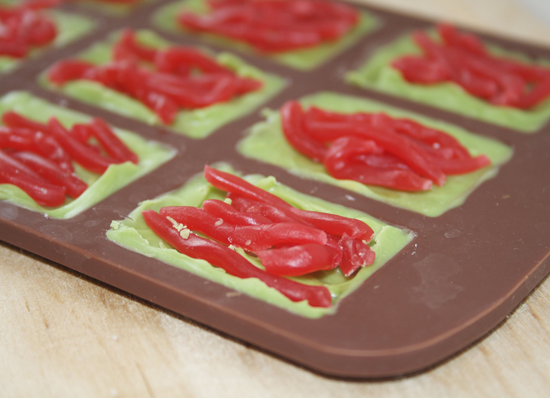 Now place the Strawberry Lace bits into the Green Chocolate until you have a vibrant red middle layer.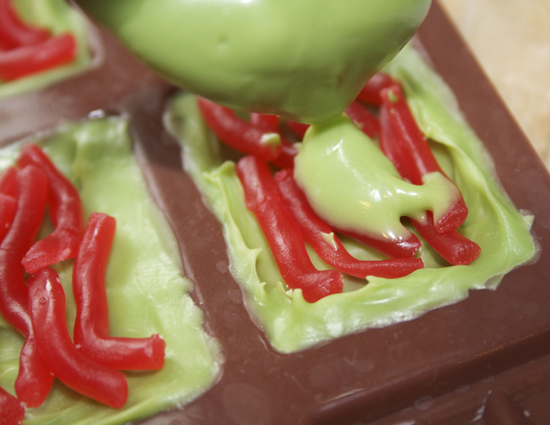 Top the bars with a final layer of the Green Candy Melts, making sure you completely coat the Strawberry Laces.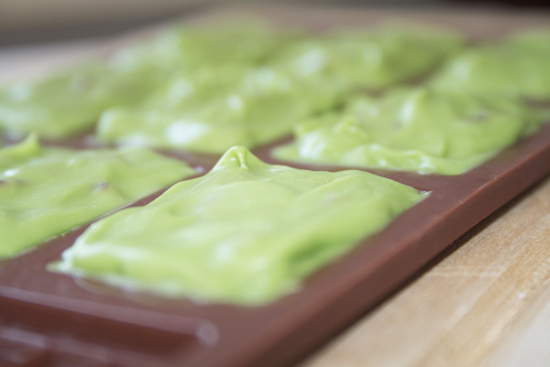 Leave the Candy Bars to set in the fridge, they should only take about 1o minutes to set!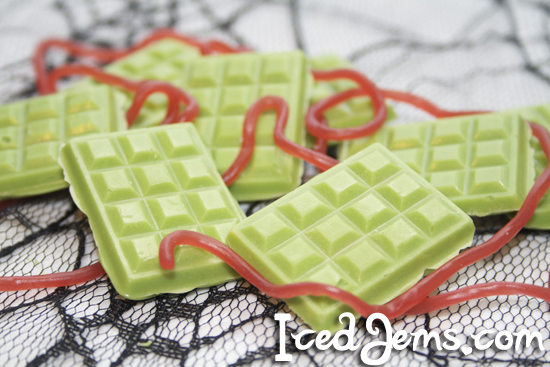 Pop the Halloween Candy Bars out of the Silicone Mould and you have your finished treats! No one will know until they bite in that they are filled with Strawberry Lace Worms!
Have fun!
Jem x
[fblike layout="box_count" show_faces="false" action="like" font="trebuchet+ms" colorscheme="light"][tweet username="icedjemsltd" layout="vertical"][stumbleupon layout="5″]