[fblike layout="box_count" show_faces="false" action="like" font="trebuchet+ms" colorscheme="light"][tweet username="icedjemsltd" layout="vertical"][stumbleupon layout="5″]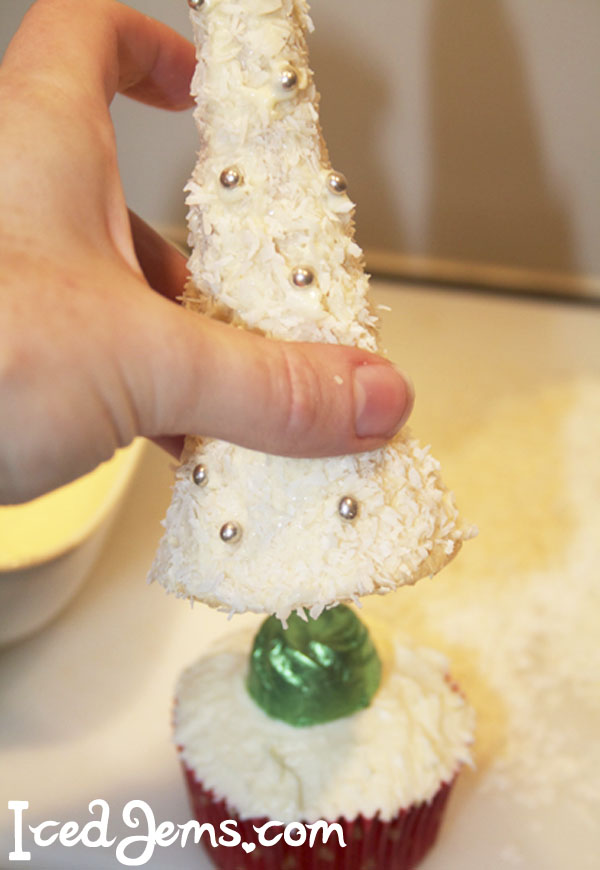 So, some of you may have seen my first ever post (nearly two years ago), when I made Christmas Tree Cupcakes using sugar covered waffle cones on top of Candy Canes!
Well, the cones are back and this time they have a hidden treat inside them! This tasty, easy to follow recipe makes a great activity with the kids and the cupcakes make a great gift too!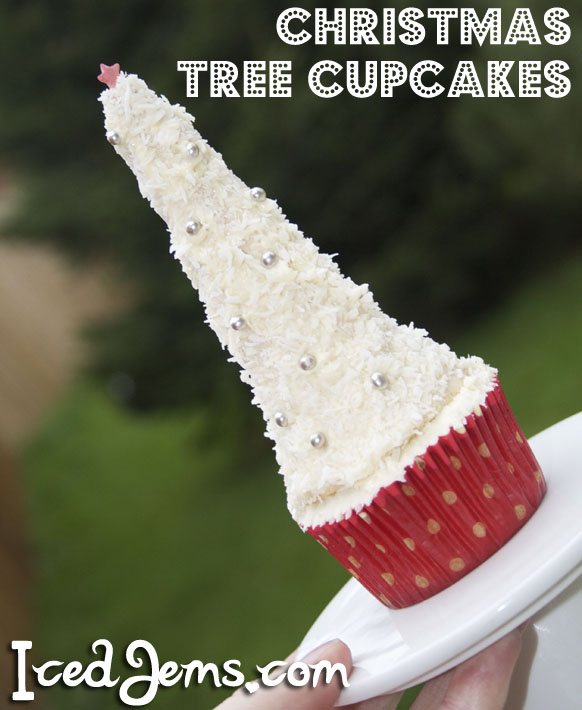 [fancy_header]You will need (Makes 12 Cupcakes):[/fancy_header]
6oz Caster Sugar
6oz Unsalted Butter or Margarine
2 Eggs
4 Tbsp Milk
6oz Self-Raising Flour
3 Tbsp Ground Cinnamon
2 Tbsp Grated Orange Zest
12 x Ice Cream / Waffle Cones
300g White Chocolate
300g Dessicated Coconut
Small Pack Silver Balls, Sugar Stars, Mini Candy Canes (or decorations of your choice)
12 x Wrapped Sweets or other Treats for hiding inside the cupcake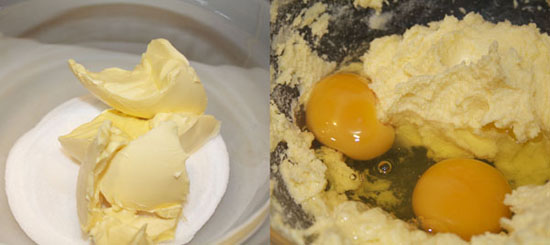 Preheat your oven to 180 degrees and place 12 Cupcake Liners in a Cupcake Pan. Cream together your Butter and Sugar until creamy. Add in your eggs and milk then mix until well combined, don't worry if it looks like it's separating, it will all come together once you add the flour.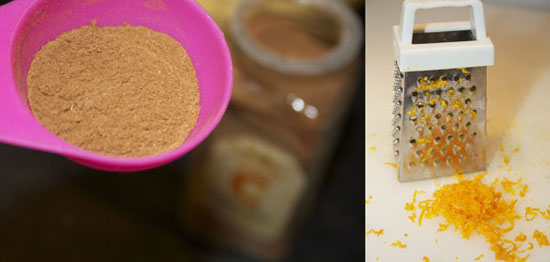 Add the Cinnamon and Grated Orange Zest and mix again, these give a yummy Christmassy flavour. If you don't like these flavours you can substitute for Vanilla, Lemon etc.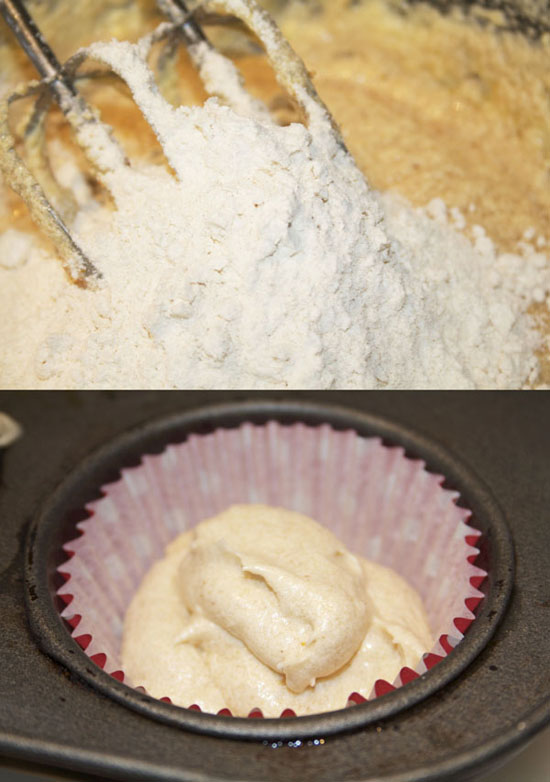 Add the Self-Raising Flour and mix well a final time, you should have a thick smooth mixture now. Spoon about 1 Tablespoon into each Cupcake Liner then transfer to the oven for approx 12 minutes.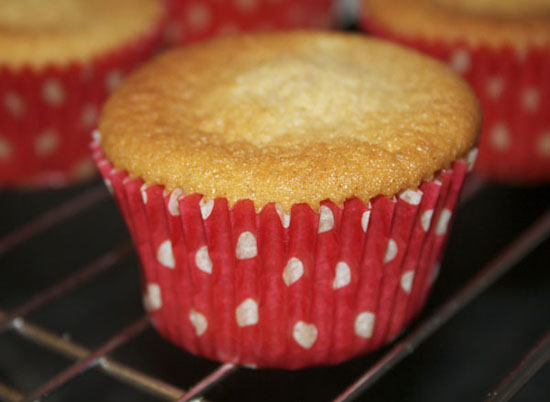 You will know that the cakes are done when they start to turn golden in colour, and spring back up when you press the tops down. Remove from the oven and place on a cooling tray.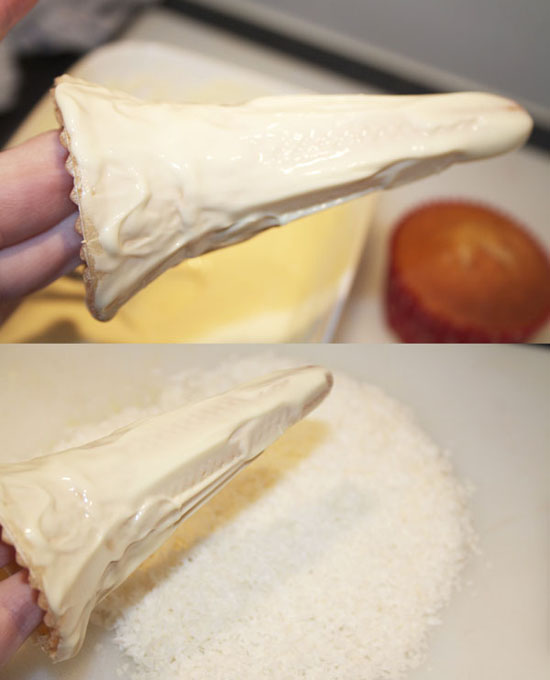 While the cakes are cooling, you can make you "tree tops" – melt your White Chocolate in a bowl, then cover an Ice Cream Cone in the chocolate using the back of a spoon. While the chocolate is still wet, roll the ice cream cone into the desiccated coconut until it is completely covered. Repeat the last 2 steps until all your ice cream cones are covered.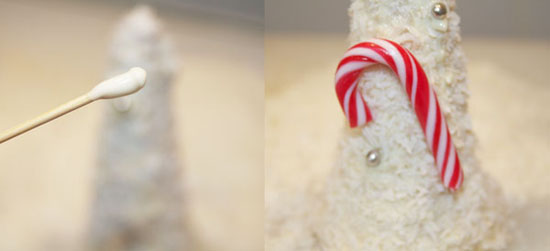 Now you can decorate the tree with silver balls, mini candy canes and other sweets until you are happy with your design! Just use a cocktail stick with a bit of melted chocolate to secure the decorations to the tree!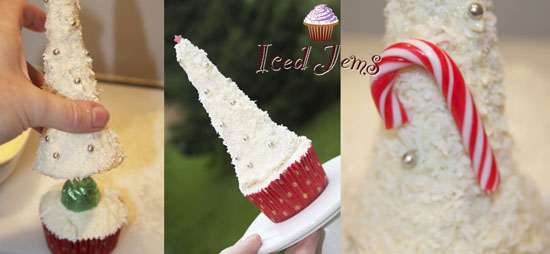 Use the remaining melted white chocolate to cover the tops of the cupcakes. Before it sets, place your wrapped chocolate (or other surprise) on top. Place your covered ice cream cone on top of the cupcake, pushing into the melted chocolate to secure.
Happy Baking!
Jem x
[fblike layout="box_count" show_faces="false" action="like" font="trebuchet+ms" colorscheme="light"][tweet username="icedjemsltd" layout="vertical"][stumbleupon layout="5″]