[fblike layout="box_count" show_faces="false" action="like" font="trebuchet+ms" colorscheme="light"][tweet username="icedjemsltd" layout="vertical"][stumbleupon layout="5″]
Last year I made my Boyfriend a Homemade advent calendar – because you are never too old, even at 25 hehe 😉
It was full of different treats and sweets in all different sized and shaped boxes! It went down a treat, so I thought I'd share 10 great ideas for Homemade Advent Calendars with you to try this year!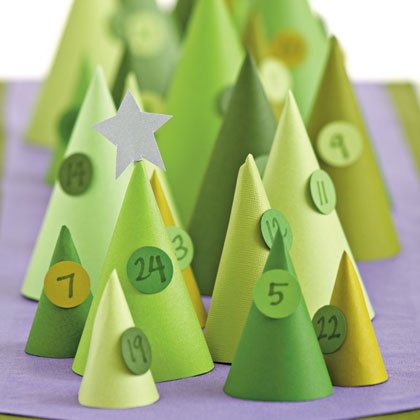 1. Tree Advent Calendar – I love the simplicity of this one, it would make a great display for December! The link even has a tutorial with templates for you to use! Source: Spoonful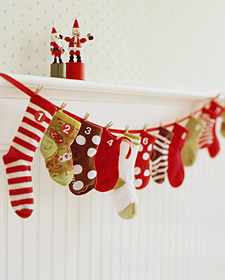 2. Baby Sock Advent Calendar – Another very cute idea! Numbering Baby Socks and pegging them to a line, then simply fill with sweets or other treats! Source: Martha Stewart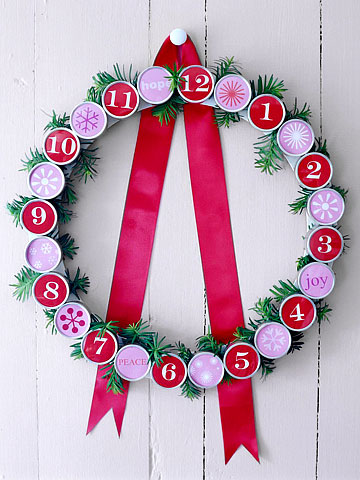 3. Wreath Advent Calendar – Something unusual but just as pretty! The instructions to make this are also on the link. Source: BHG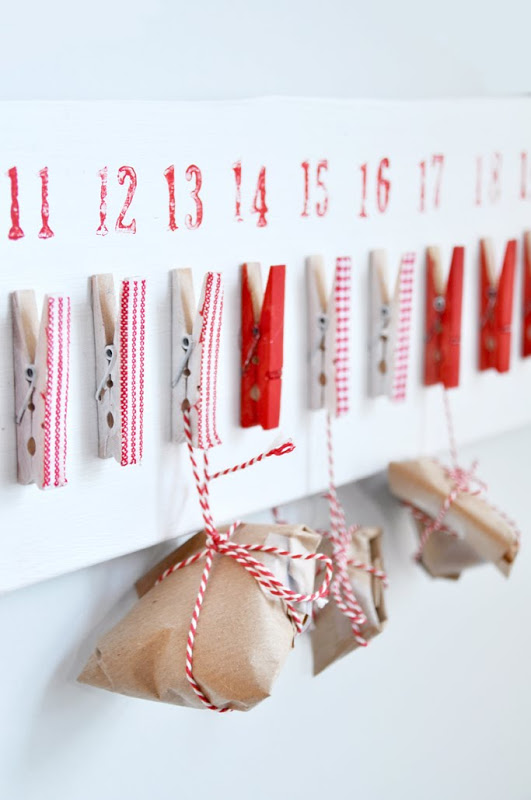 4. Peg Parcel Advent Calendar – More of a traditional look with brown paper and strings, I love the Pegs covered in patterned ribbon too! A cute thing to pick up on the way out in the morning! Source: Nib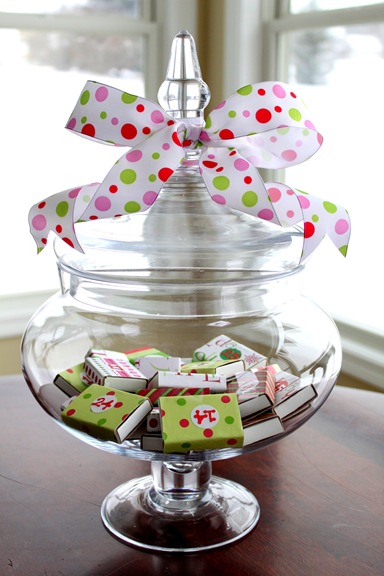 5. Christmas Advent Jar – A super cute centrepiece, decorated matchboxes placed in a ribbon topped jar. Great fun for the kids to fish out the daily treat! Source: Just a Girl Blog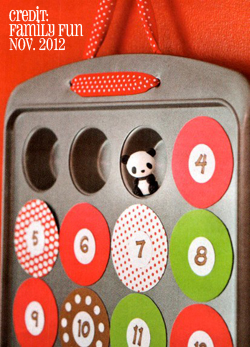 6. Cupcake Tin Advent Calendar – A fabulous way to make use of a cupcake tin! Simply cover with numbered cardboard circles and fill with surprises! A mini cupcake tin might work best as it has 24 spaces! Source: QueenBee Coupons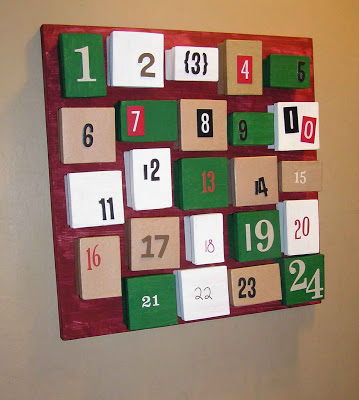 7. Favour Box Advent Calendar – This is a simple idea that can be done in lots of colours, shapes and sizes! Source: Becky's Creative Space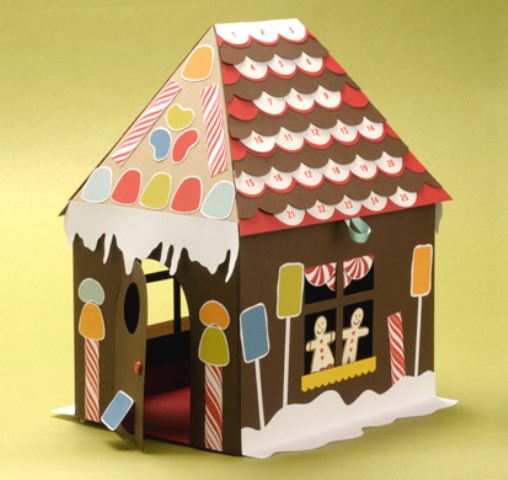 8. Gingerbread House Advent Calendar – This awesome guide shows you how to turn a Paper Gingerbread House into an advent calendar! Imagine the fun refilling this each night and watching the kids open it in the morning! Source: Paper Source
9. Favour Bag Advent Calendar – I love the pretty pastel colours and candy canes used in this advent calendar! Source: Katherine Marie Photography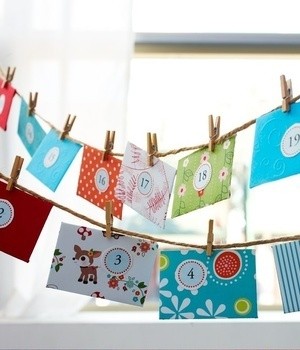 10. Envelope Advent Calendar – Last but not least is this wonderful patterned envelope advent calendar! This one is great for filling with personalised message, or why not create your own vouchers for days out and treats! Source: Canadian Family
Ok, so here's the one I made last year! It's by no means as pretty and perfect as the ones I've shared, but I had lots of fun making it and it went down really well anyway! 🙂
If you are looking for goodies to make your Advent Calendar with, check out my shop!
[one_third]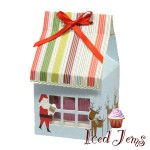 These wonderful Christmas Cupcake Boxes would be great for a Homemade Advent Calendar, at just £1 each!
View in Shop[/one_third] [one_third]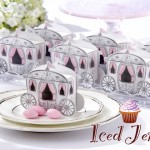 Carriage Favour Boxes would also be perfect for a Christmas Princess! We covered some in gems and added a ribbon for hanging and they even look perfect on the tree!
View in Shop[/one_third] [one_third_last]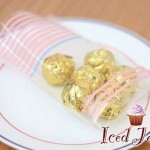 Just £1 for a set of 10, these Pastel Pink Cello Bags are perfect for filling with treats for Christmas!
View in Shop[/one_third_last]
Jem x
[fblike layout="box_count" show_faces="false" action="like" font="trebuchet+ms" colorscheme="light"][tweet username="icedjemsltd" layout="vertical"][stumbleupon layout="5″]