[fblike layout="box_count" show_faces="false" action="like" font="trebuchet+ms" colorscheme="light"][tweet username="icedjemsltd" layout="vertical"][stumbleupon layout="5″]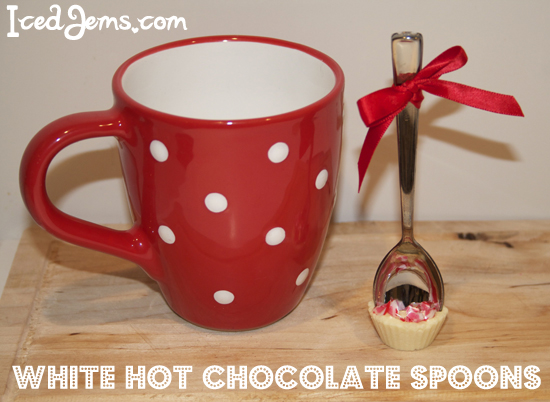 My Hot Chocolate Spoons Recipe last year was so popular that I thought I would try White Hot Chocolate Spoons.
[fancy_header]You Will Need (Make 8 Hot Chocolate Spoons):[/fancy_header]
6oz / 170g White Chocolate
1/4 Cup Icing Sugar / Powdered Sugar
2 Tbsp White Hot Chocolate Powder
4 x Mini Candy Canes (crushed)
Mini Muffin Pan or Mini Silicone Moulds
Ribbon to decorate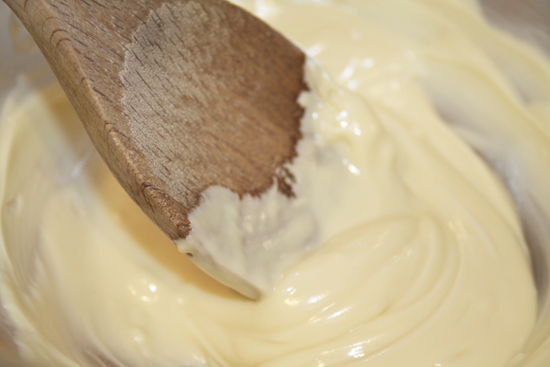 Start by melting your white chocolate in a glass bowl over a saucepan of boiling water.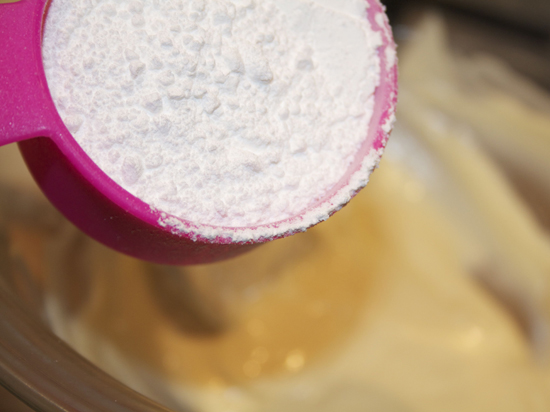 Once the Chocolate has fully melted, remove from the heat and add 1/4 cup of Icing Sugar / Powdered Sugar.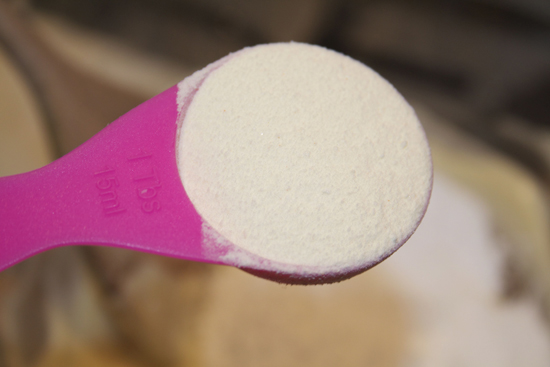 Next add in the White Hot Chocolate Powder, then stir all the ingredients together with a metal spoon.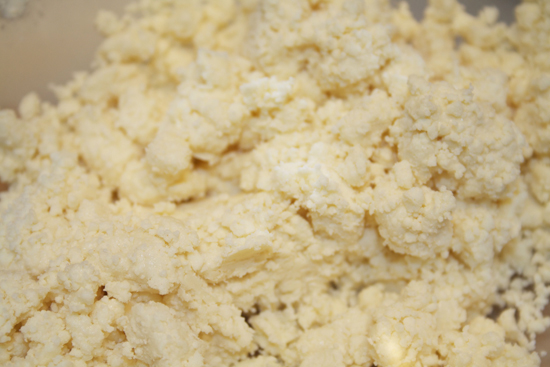 The mixture might look quite thick like a dough (as shown above), don't worry – as it will still set in the right consistency!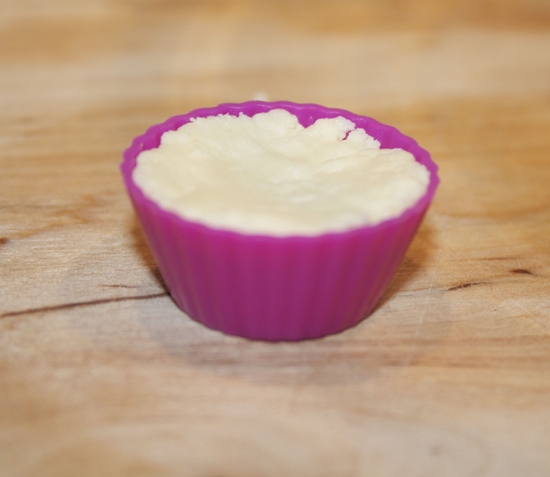 Now fill either your Mini Silicone Moulds or a Mini Muffin Pan with the mixture, pressing it down to fit into the mould if you need to.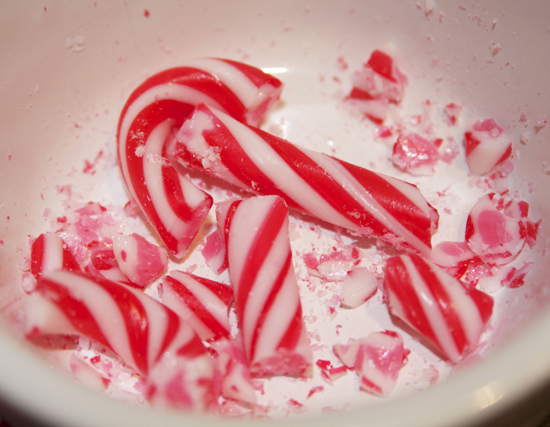 Next crush your Mini Canes using the end of a rolling pin, until you have small chunks.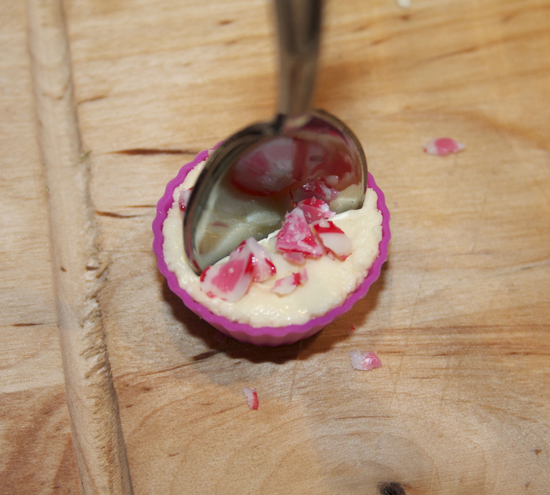 Sprinkle the crushed Candy Canes over the White Hot Chocolate Spoons, pressing the pieces down to stick them in if you need to. To set, transfer to the fridge for approx 20 minutes until hard.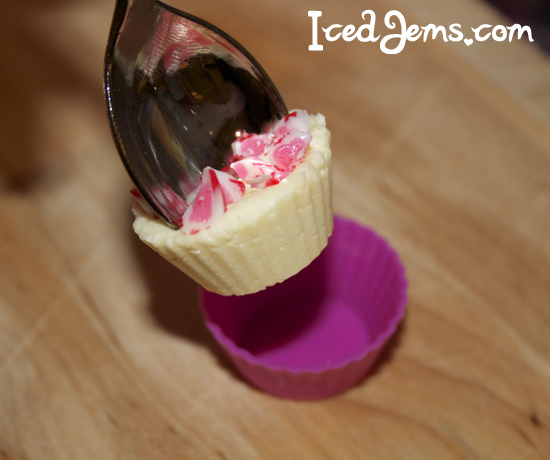 Remove from the fridge and peel away the silicone moulds (or remove from the mini muffin pan – if using a metal pan you can run hot water over the back of the pan to make them easier to remove).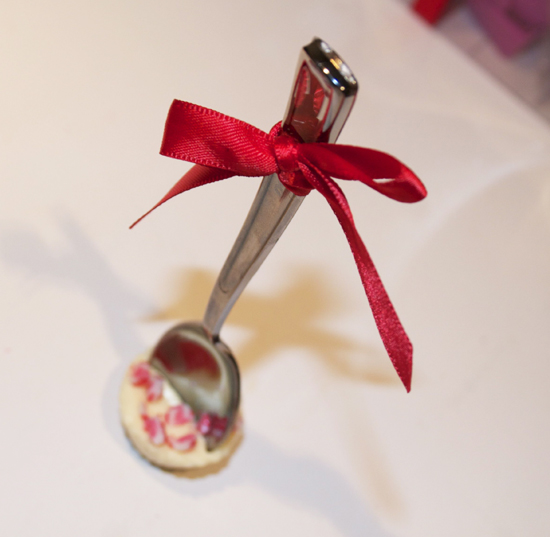 To finish, decorate with a ribbon! Place in a small cello bag to give away as a gift, or use it straight away!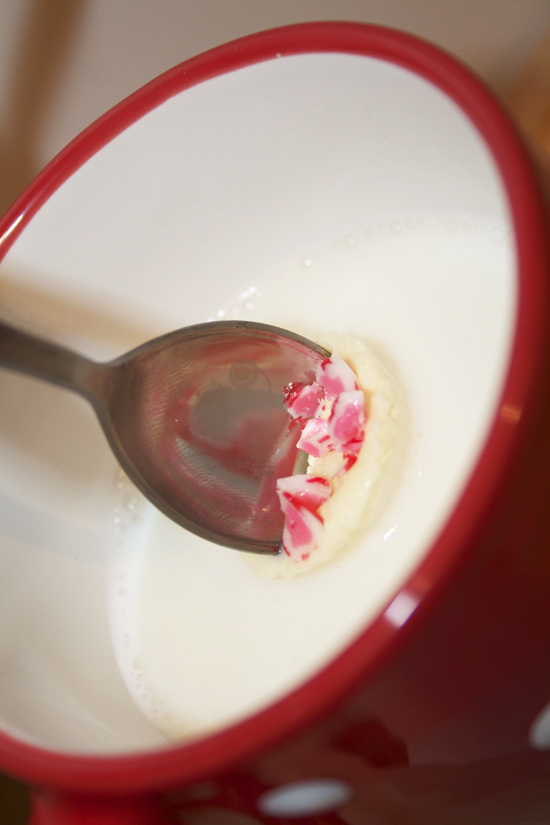 To use, simply heat a cup of Milk, then melt the White Hot Chocolate Spoon into it, stirring continuously until dissolved! Now enjoy your warm and indulgent White Hot Chocolate!
Jem x
[fblike layout="box_count" show_faces="false" action="like" font="trebuchet+ms" colorscheme="light"][tweet username="icedjemsltd" layout="vertical"][stumbleupon layout="5″]