[fblike layout="box_count" show_faces="false" action="like" font="trebuchet+ms" colorscheme="light"][tweet username="icedjemsltd" layout="vertical"][stumbleupon layout="5″]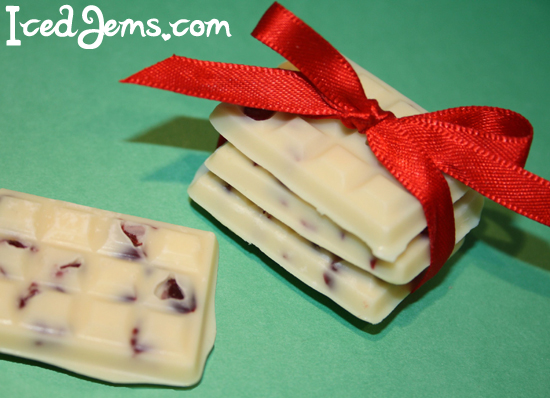 Another great edible homemade Christmas Gift Idea for you, Mini White Chocolate and Cranberry Bars!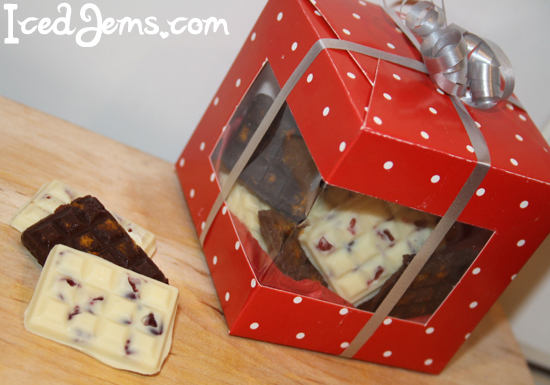 If you are looking for stocking filler ideas, or something a bit different and personal to give this Christmas then these are perfect, simple and non-time consuming to make!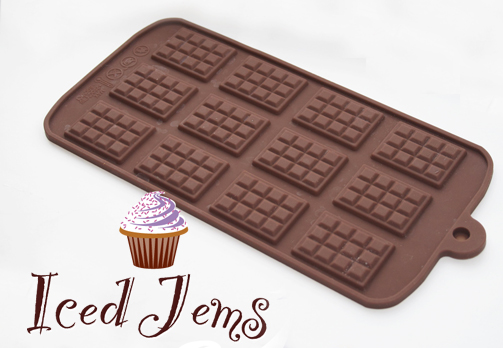 The only special thing you will need to make the bars is this versatile silicone mould, available from my shop for £3.99. This Mini Chocolate Bar Mould is great all year round for making a variety or treats, cupcake toppers and more!
[fancy_header]You will need (Makes approx 24 Mini Chocolate Bars):[/fancy_header]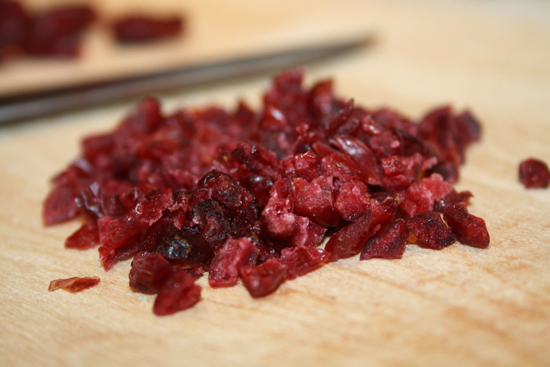 Start by chopping your dried cranberries into tiny pieces, they will need to be small to fit into the little cavities in the mini chocolate bar mould.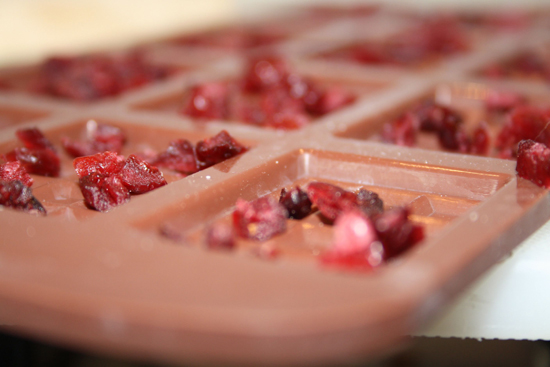 Next sprinkle about one quarter of the chopped cranberries into the mould, as evenly spaced as you can.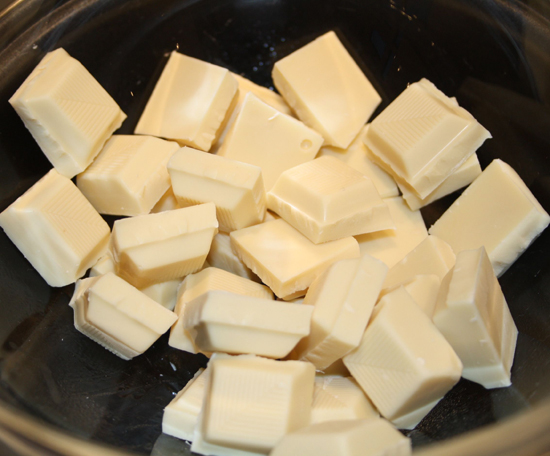 Place your mould to the side and get ready to melt your White Chocolate. I would always recommend melting chocolate in a glass bowl over a saucepan of boiling water, using the microwave might sound easier but you are much more likely to end up burning it and having to start over.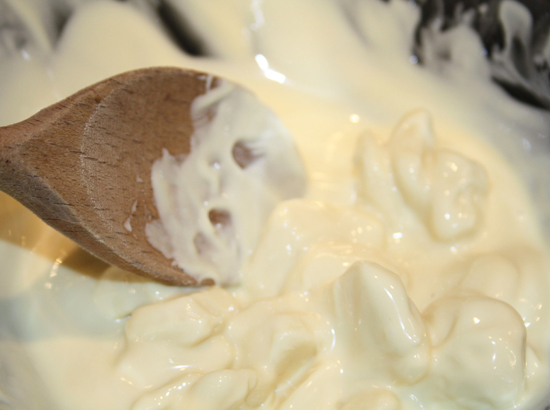 Stir the White Chocolate continuously whilst over the heat, if it starts to burn turn the heat down and continue stirring until there are no lumps left.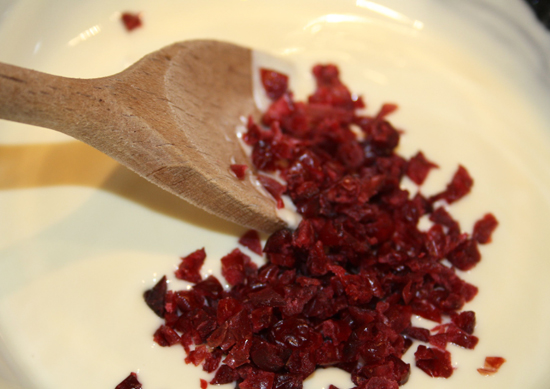 Once fully melted, remove the glass bowl from the heat and pour in the rest of your chopped cranberries and stir in.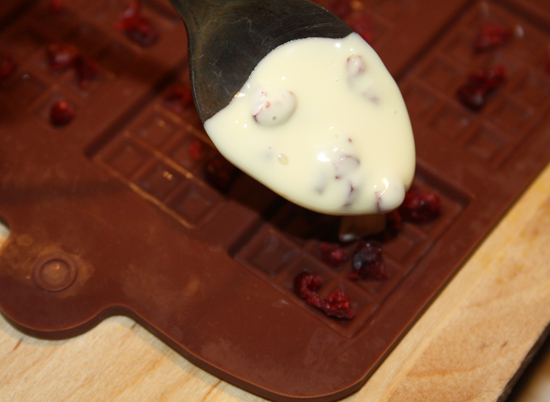 Your mixture is now complete, and all you need to do is fill the mould. Each cavity will only need about half a teaspoon of the chocolate mixture.
Once the mould is full, lift up the mould gently then drop it onto the work surface lightly a few times, this is to release any air bubbles that may be in the chocolate. Leave to set in the fridge or a cool room.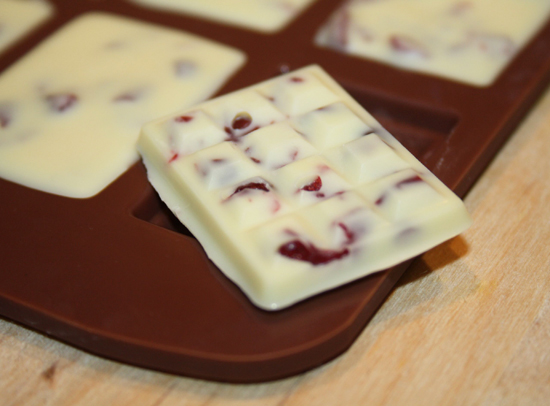 Once set, the Mini Chocolate bars will be very easy to release, just push up from the bottom and they will lift out!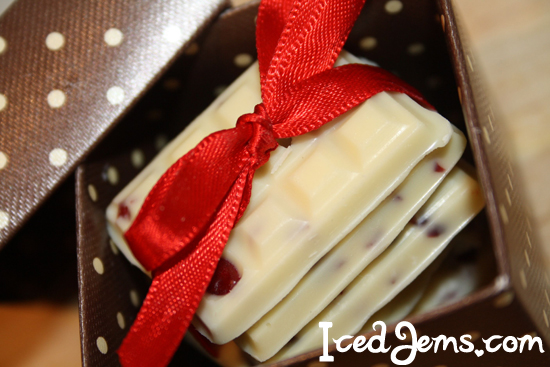 To give as gifts, simply tie a few bars up in some ribbon and place in a favour bag or box. If you are looking for cute boxes and favour bags, then check them out on my shop!
Enjoy your Christmas Baking!
Jem x
[fblike layout="box_count" show_faces="false" action="like" font="trebuchet+ms" colorscheme="light"][tweet username="icedjemsltd" layout="vertical"][stumbleupon layout="5″]