[fblike layout="box_count" show_faces="false" action="like" font="trebuchet+ms" colorscheme="light"][tweet username="icedjemsltd" layout="vertical"][stumbleupon layout="5″]
I made this delicious Lemon and Raisin Baked Cheesecake for dinner with friends last week and it went down a treat. I always prefer a cheesecake with a biscuit base, and the lemon flavour in this one makes it taste light and refreshing. Serve warm with cream or ice cream for something extra special.
[fancy_header]You will need (Makes 1 x 8 Inch Cheesecake):[/fancy_header]
100g Digestive Biscuits (Graham Crackers if you are in US)
35g Unsalted Butter
225g Caster Sugar
4 Eggs
400g Philadelphia Cream Cheese
40g Plain Flour
1 Lemon
80g Raisins
142ml Carton Sour Cream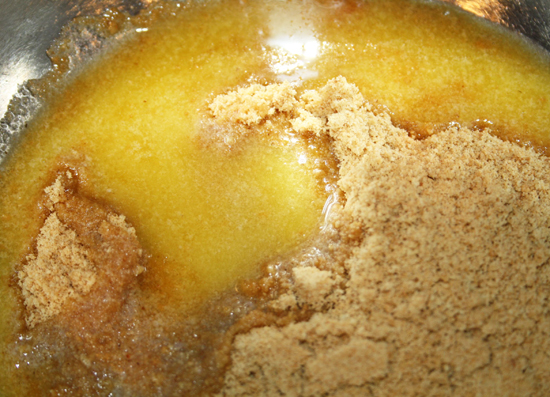 Start by making your biscuit base, you will need to make your biscuits into crumbs by popping them in a food processor or bashing them with the end of a rolling pin. Next melt your butter and pour that in, stirring until your have a thick mixture.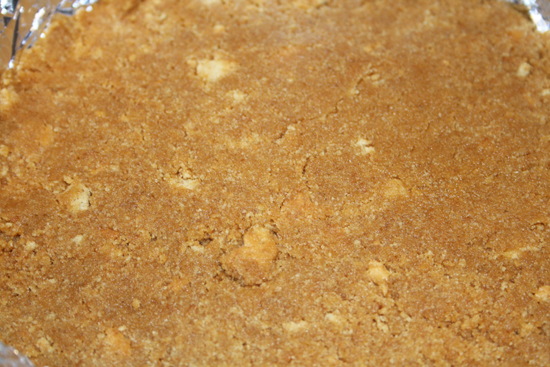 Pour the mixture into an 8 inch lined baking tin, and press down until firm and smooth. Transfer to the fridge to harden while you make the cheesecake mixture.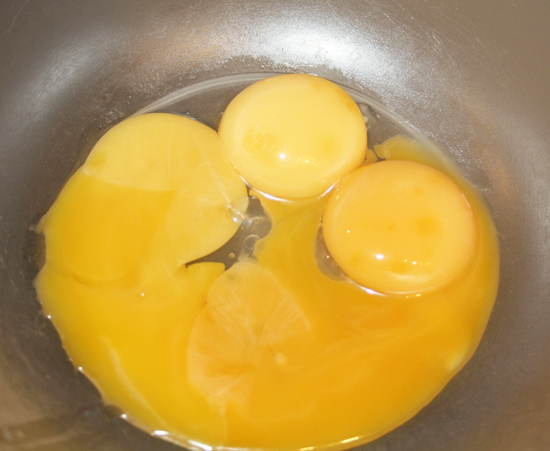 Preheat your oven to 170 degrees and separate your egg yolks from your egg whites. Make sure you keep them both in separate bowls (you will need the egg whites later).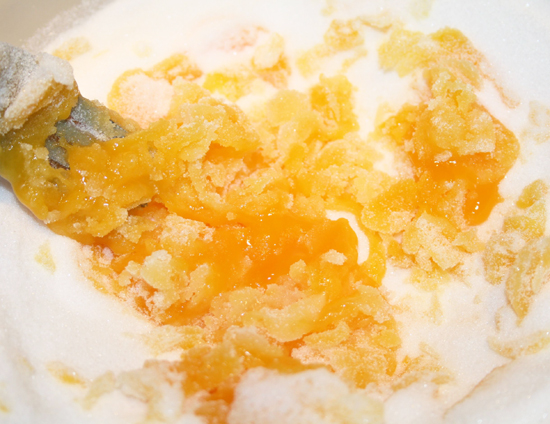 Mix your Egg Yolks with the Caster Sugar until you have a thick creamy consistency.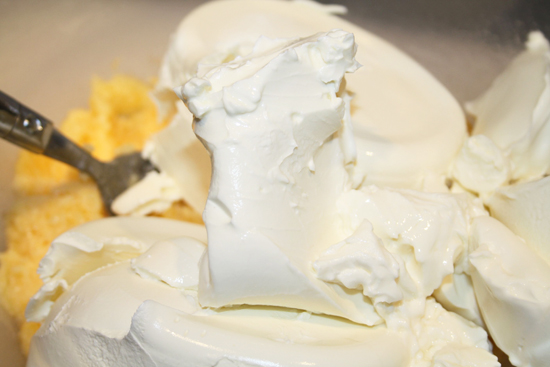 Next add the Cream Cheese, mix on a medium speed until well combined.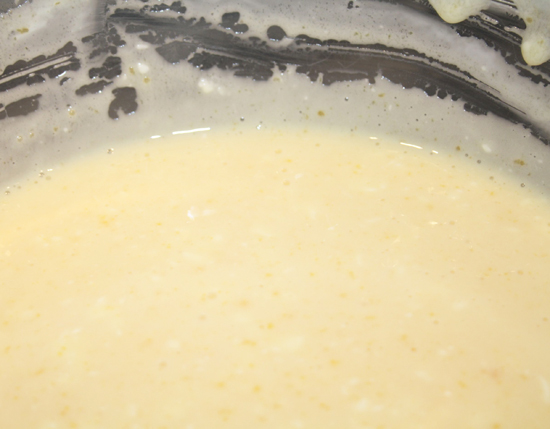 The mixture should get very runny at this point, thats just the Cream Cheese losing its shape.

You will need both the rind and juice from your lemon, use a mini grater if you have one to get a finer rind. Squeeze the lemon juice into your cheesecake mix (picking out any pips) and empty the grated rind in too.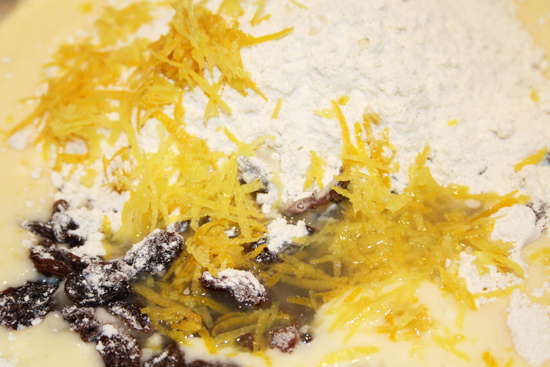 Next add the Sour Cream, Flour and Raisins – then mix it all together.

You can now whisk your egg whites until they are stiff, this make take around 8 minutes – I used an electric hand whisk, it would take a lot longer by hand!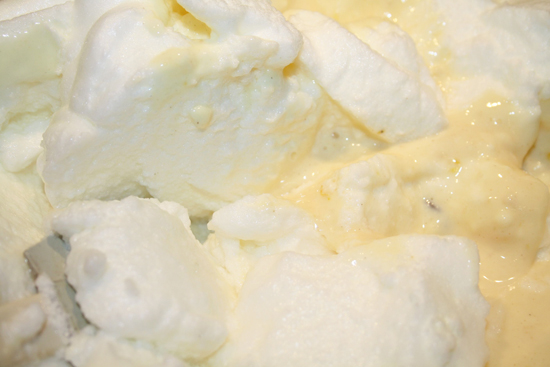 Fold the stiff egg whites into your cheesecake mix until you have an even texture.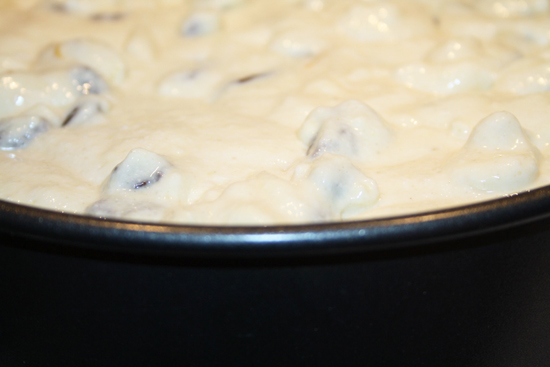 Pour the cheesecake mixture on top of your biscuit base and pop into the oven! You will need to bake the cheesecake for 1 Hour in the oven (until spongy to touch), then turn off the oven and leave on the bottom shelf for 1 further Hour before allowing to cool.
Once cool, pop in the fridge for a few hours until firm, then serve and enjoy!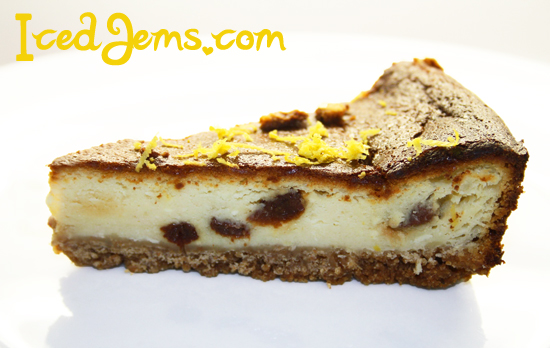 Jem x
[fblike layout="box_count" show_faces="false" action="like" font="trebuchet+ms" colorscheme="light"][tweet username="icedjemsltd" layout="vertical"][stumbleupon layout="5″]