[fblike layout="box_count" show_faces="false" action="like" font="trebuchet+ms" colorscheme="light"][tweet username="icedjemsltd" layout="vertical"][stumbleupon layout="5″]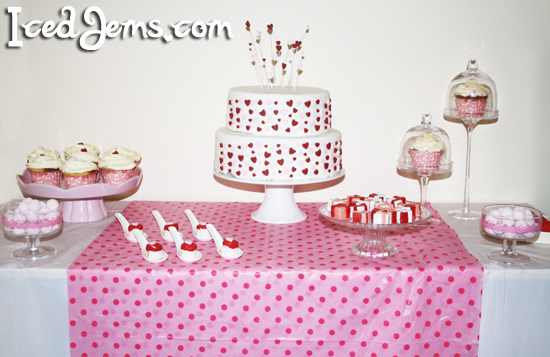 So here's a surprisingly simple Valentine's Day Dessert Table I put together! It may look excessive, but you could take various parts of it for inspiration for a few Valentines treats this year! I have also done tutorials for the Chocolates and large Hearts Cake, along with Mini Tutorials below for making your own heart shaped sprinkles and decorating the glass bowls!
To make this table I used the Valentines Range of items from my shop, products are listed below:
[one_third]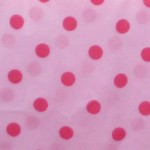 Polka Dot Wipe Clean Tablecloth £3[/one_third] [one_third]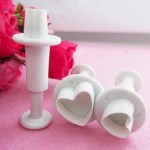 3 Mini Heart Plunger Cutters £2.75[/one_third] [one_third_last]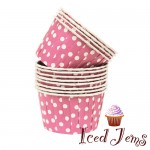 Pink Polka Dot Baking Cups x 20 £2.50[/one_third_last]
[one_third]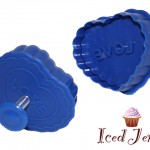 Love Plunger Cutter £1[/one_third] [one_third]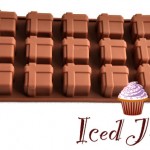 Gift Boxes Chocolate Mould £3.99[/one_third] [one_third_last]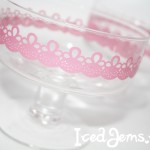 Pink Lace Tapes x 3 £3[/one_third_last]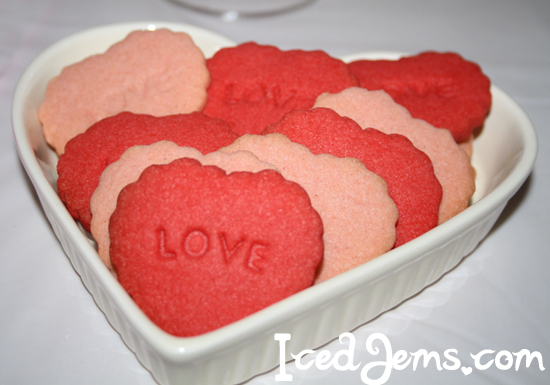 These Love Sugar Cookies were so simple to make using the plunger cutters from my shop! I made vanilla sugar cookie dough, then added a small amount of food paste colouring – which meant I didn't even have to decorate them!

I even made some of the cookies with a swirl pattern using my Spiral Embossing Rolling Pin (£4.50 from my shop) and the Love Plunger Cutter (just £1 from my shop).
[fancy_header]Make your own sprinkles![/fancy_header]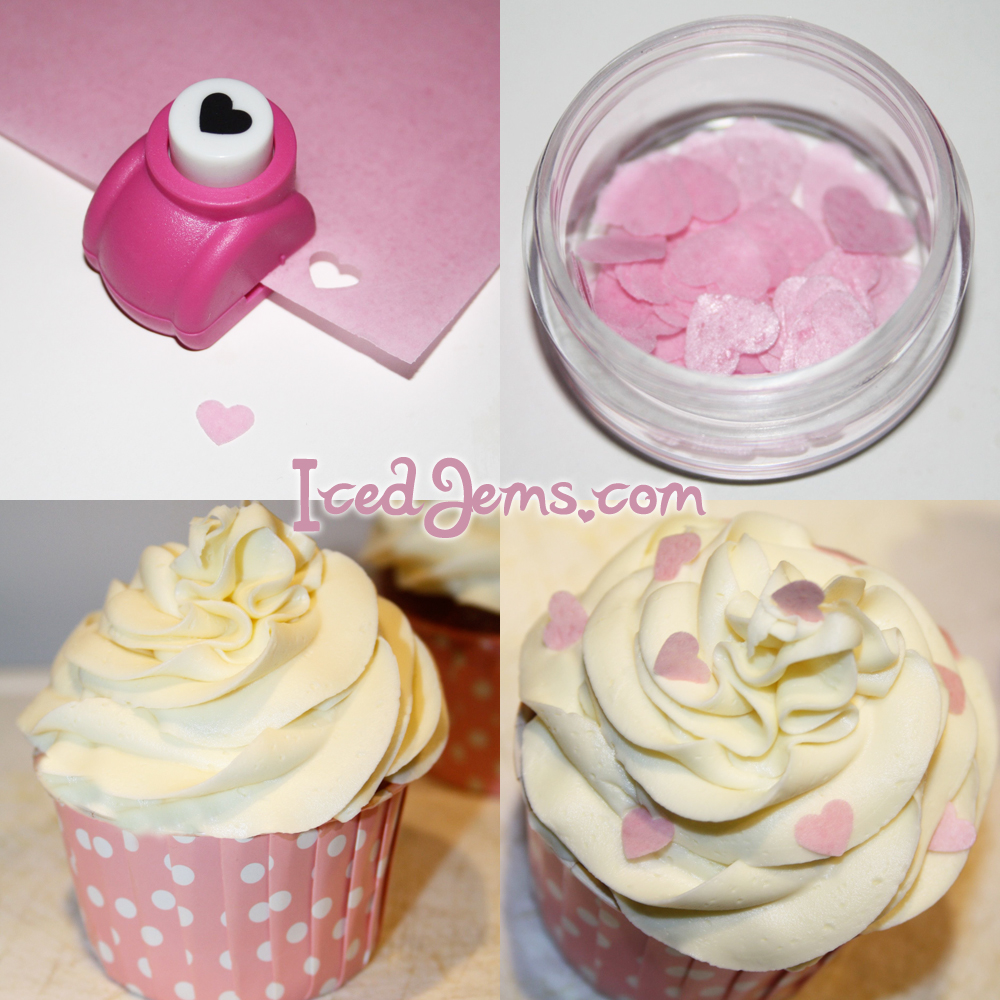 Using Rice / Wafer Paper and Mini Craft Punches you can make your own edible sprinkles in a variety of shapes and colours! Crafts Punches are available from my online shop and are just £1.49!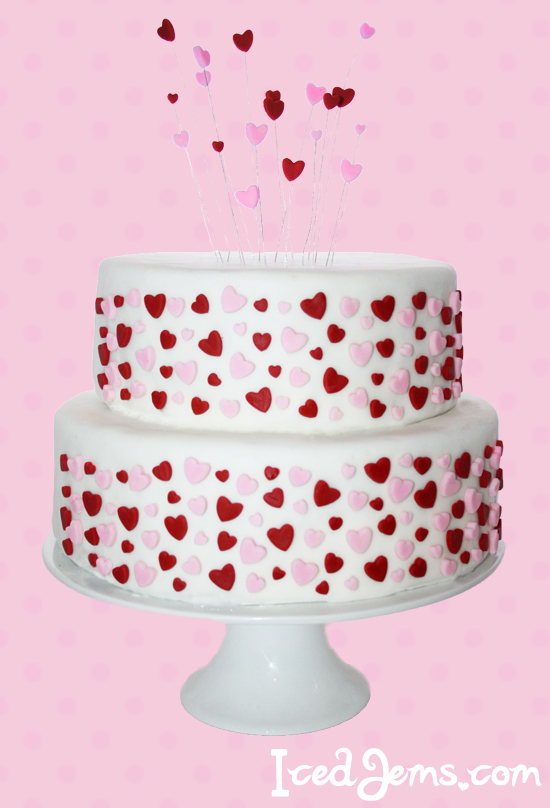 For the full tutorial on how to make this Mini Hearts Cake, click here.
Happy Valentines Day!
Jem x
[fblike layout="box_count" show_faces="false" action="like" font="trebuchet+ms" colorscheme="light"][tweet username="icedjemsltd" layout="vertical"][stumbleupon layout="5″]