[fblike layout="box_count" show_faces="false" action="like" font="trebuchet+ms" colorscheme="light"][tweet username="icedjemsltd" layout="vertical"][stumbleupon layout="5″]

So I think I might have an addiction to Paper Straws! They are just so cute and can be used in so many ways! I wanted to put together some of my favourite uses of Paper Straws for you, as most people don't realise they can be used in so many amazing ways! All the individual pictures are below, with links to the fabulous creators!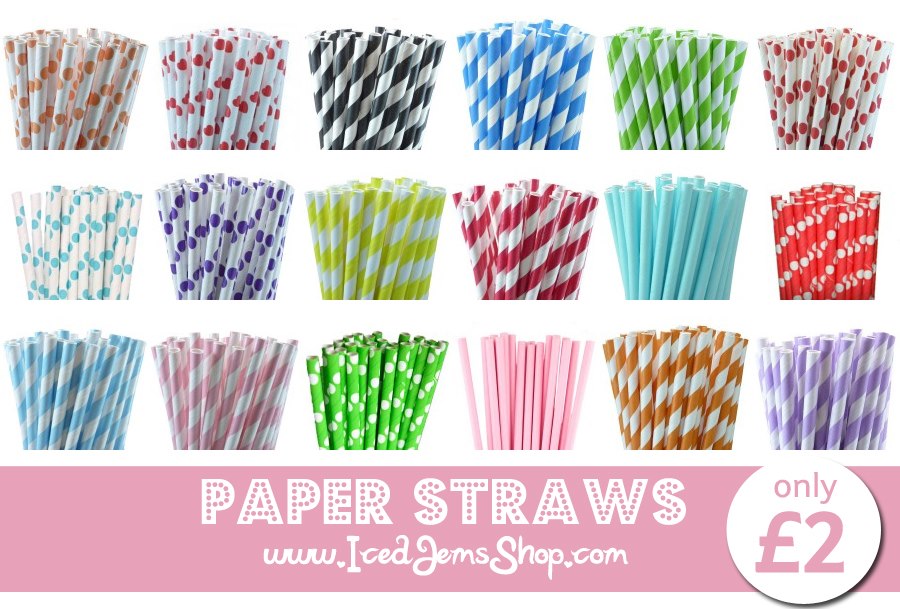 Paper Straws in all sorts of colours and patterns are available to buy for just £2 per pack at https://www.icedjemsshop.com/product-category/paper-straws/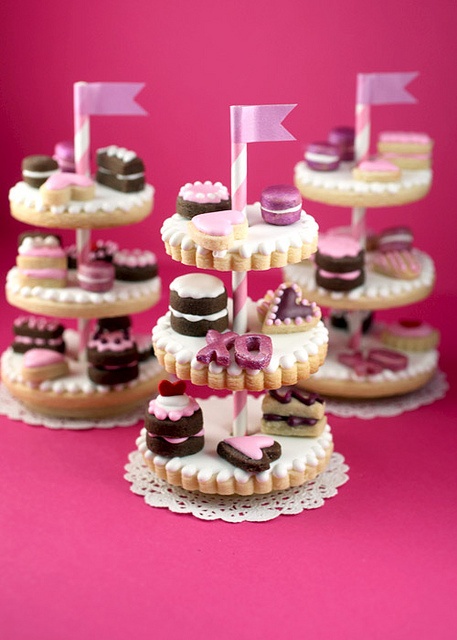 Bakerella has the most awesome blog ever! I am constantly drooling over her cake pops and other goodies, when I saw her post Play Food I had to do a double take! These awesome Cake Stand Cookies are made by putting a Cake Pop Stick through the centre, then cutting up a paper straw and using it to keep up the layers. The full tutorial is on her blog here: http://www.bakerella.com/play-food/.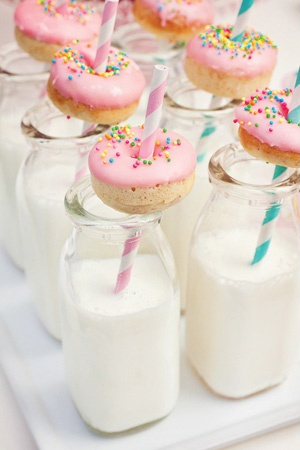 The Hostess with the Mostess blog is a fantastic resource for party ideas and inspiration, this Sweet Shoppe Birthday Party post  is so gorgeous! I absolutely love the idea of filling Mini Glass Bottles with Milk and decorating the straws with Mini Donuts, cute overload!
http://blog.hwtm.com/2012/04/sweet-shoppe-birthday-party-ideas/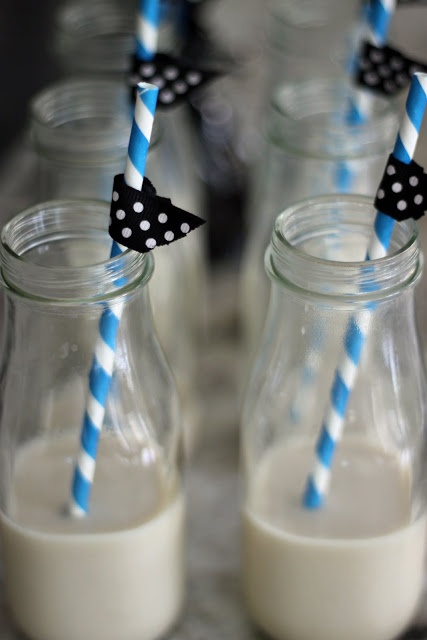 Here's a less girly use of the Paper Straws! From Two Prince, this is from an awesome Graduation Party Post!
http://twoprince.com/2011/06/graduation-party-for-one-smart-cookie.html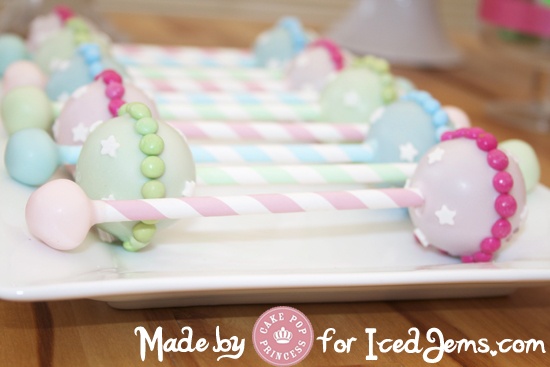 These awesome Rattle Cake Pops were made by the Cake Pop Princess for a Baby Shower I threw recently! You can see the full post below:
https://www.icedjems.com/2013/03/neon-brights-baby-shower/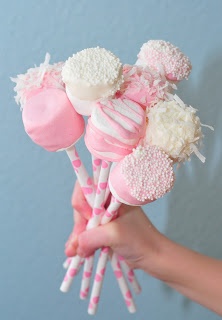 If Cake Pops aren't you thing or you struggle with them (like I certainly do) then you should definitely give these Marshmallow Pops a go!
http://www.mommygaga.com/2012/01/how-to-make-valentines-day-marshmallow-pops.html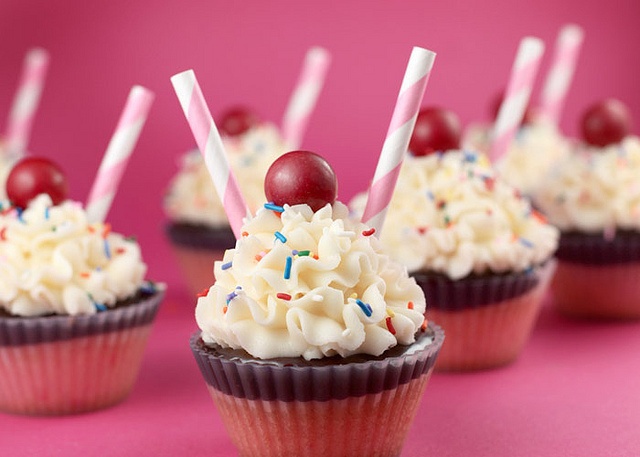 Another awesome use of Paper Straws of Bakerella, I love the idea of making Sundae Type Cupcakes with cute Paper Straws poking out of them.
http://www.bakerella.com/paper-straws/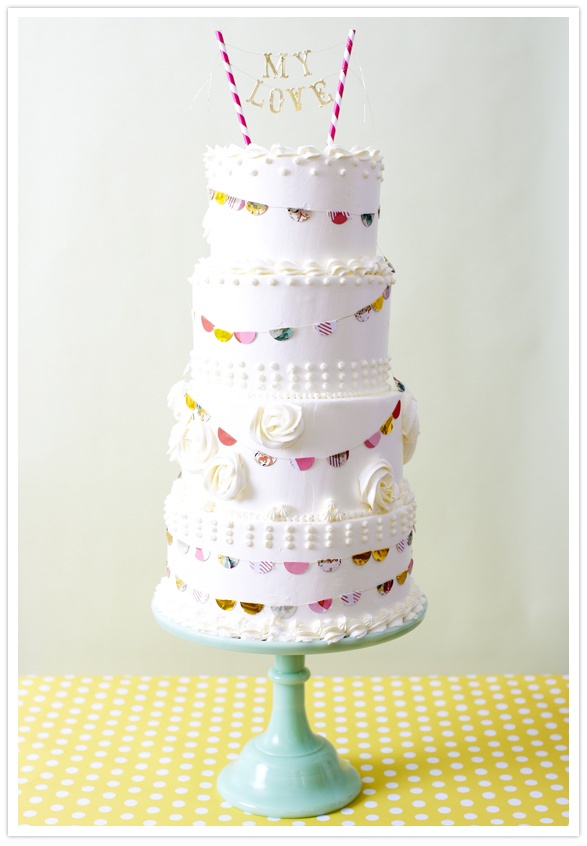 Cake Bunting is a huge new trend! It's a really nifty way of making a simple cake topping for a birthday or other occasion. Check out the whole post from 100 Layer Cake, link below.
http://www.100layercake.com/blog/2011/03/24/crafty-cake-toppers/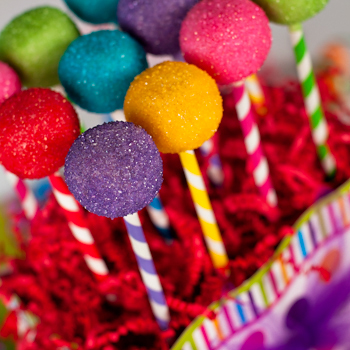 Last but not least are these Bright and Bold Cake Pops from Bella Cupcake Couture! I love the use of matching coloured straws and sugars!
http://bellacupcakecouture.com/blog/happy-birthday-cake-pop-style/paper-straws-cake-pops-ele-cake-birthday-green/
Have fun baking and party planning!
Jemma x
[fblike layout="box_count" show_faces="false" action="like" font="trebuchet+ms" colorscheme="light"][tweet username="icedjemsltd" layout="vertical"][stumbleupon layout="5″]