[fblike layout="box_count" show_faces="false" action="like" font="trebuchet+ms" colorscheme="light"][tweet username="icedjemsltd" layout="vertical"][stumbleupon layout="5″]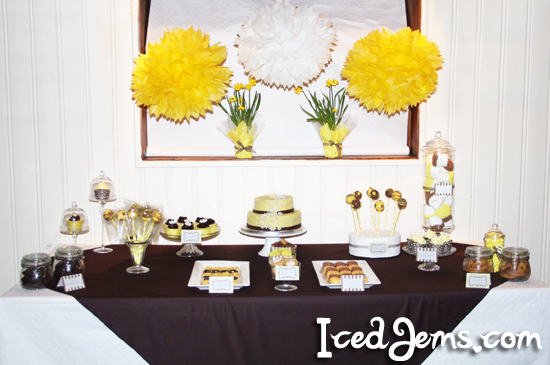 I have finally got round to uploading the pictures from my Mom's Birthday a few weeks ago! The event itself was great, my Mom had hired out a barn which was part of a restaurant, this allowed us to decorate the room and put a few fun photo props up without having to worry about getting in the way of other guests. There was a minor worry when the whole area had a power cut when we arrived and we though we might be feasting on Domino's Pizza, but fortunately everything was back on in time to serve our dinner!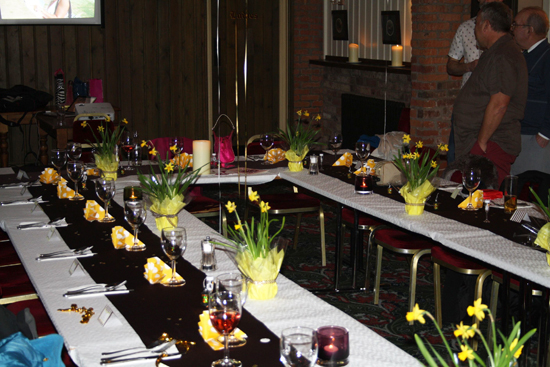 There were about 20 of us for dinner, all round a long rectangular table my Mom has dressed up nicely with flowers and serviettes to match the theme. We also had a slideshow of old family pictures going in the background you might be able to spot in the top left hand corner, some of which were embarrassing of course.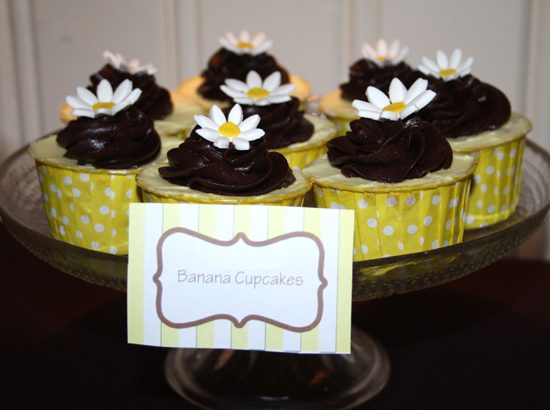 Now to talk you through the yummy treats! First off, Banana Cupcakes! A soft Banana Sponge topped with a layer of yellow buttercream, a swirl of chocolate buttercream and a fondant daisy!
If you wanted to have  a go at making these, click the pictures below for the items in my shop.
[one_half]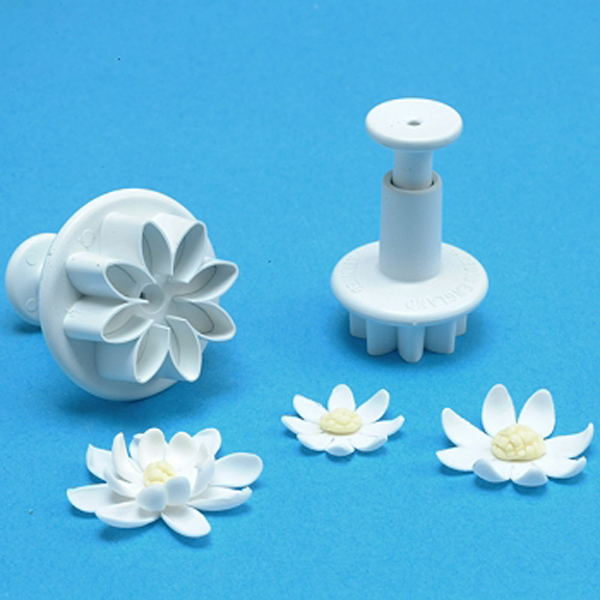 Daisy Plunger Cutters Set of 4 £3.75[/one_half] [one_half_last]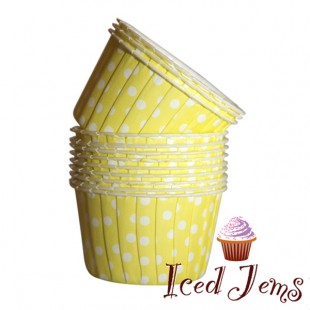 Yellow Polka Dot Baking Cups £2.50[/one_half_last]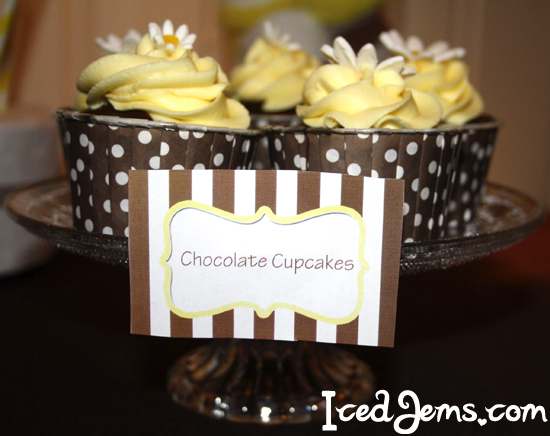 I also made Chocolate Cupcakes in alternate colours, simply baking a chocolate sponge into the Brown Polka Dot Baking Cups, topping with a layer of chocolate, a swirl of yellow buttercream and finished with a fondant daisy.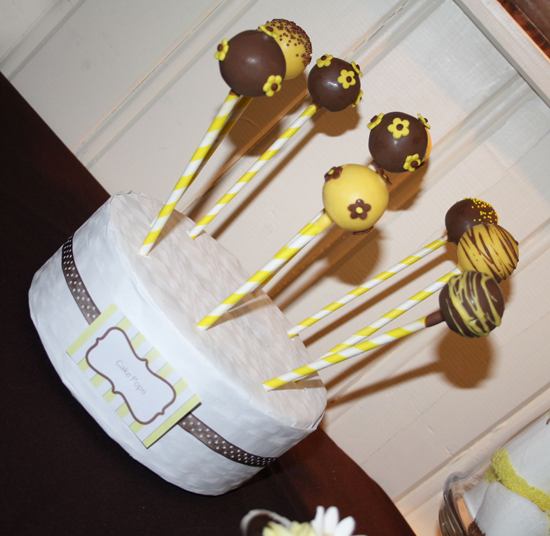 I ordered the Cake Pops from the extremely talented Izzy's Cakes, on the rare occasion I make cake pops I usually find myself crying at 3am with a few lumps cake that have managed to slide their way down the sticks and are coated in lumpy chocolate. Considering how much I had to bake I thought it best to leave it to the experts, and they tasted so much better than any I could have made! Izzy's Cakes did use the Striped straws from my shop though, I love Cake Pops on Paper Straws!
[one_half]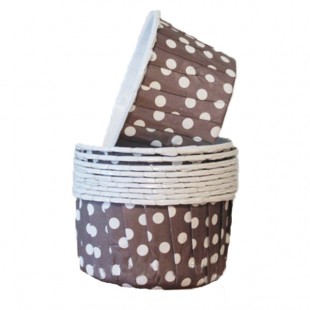 Brown Polka Dot Baking Cups £2.50[/one_half] [one_half_last]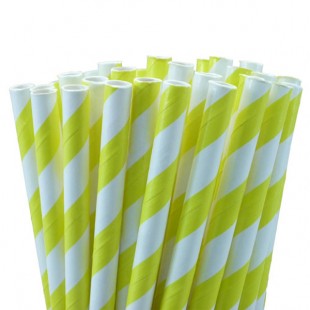 Yellow & White Stripe Paper Straws £2[/one_half_last]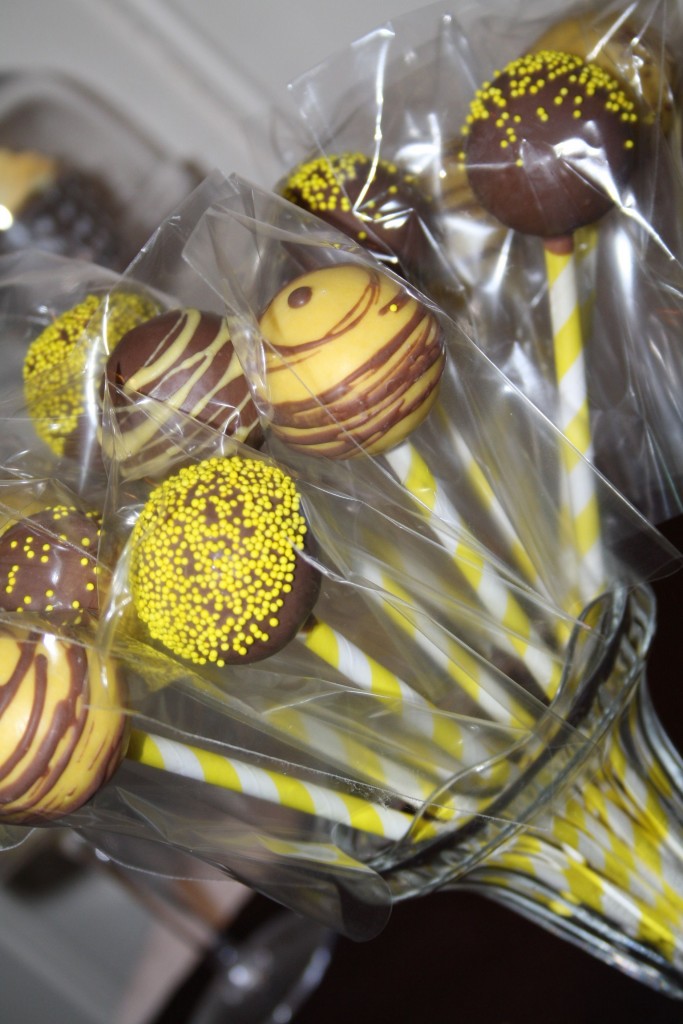 Here's another closeup of the Cake Pops, there were so many different designs to choose from the kids loved them!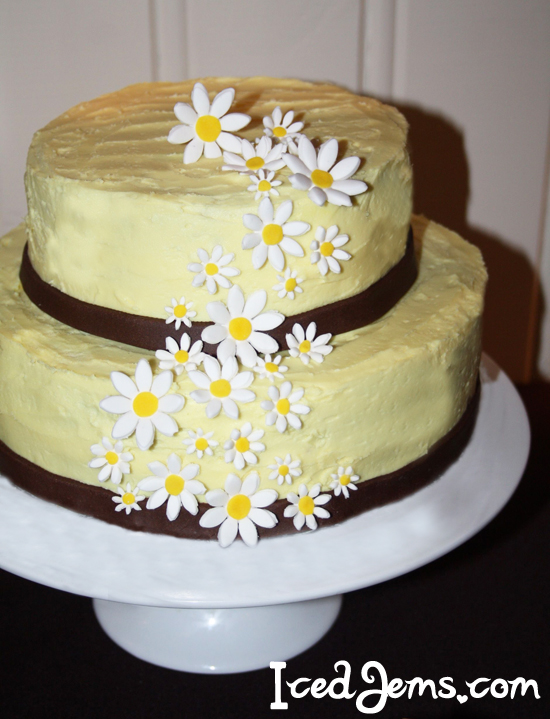 The main cake was a victoria sponge covered in vanilla buttercream and topped with fondant daisies. Fondant covered cakes aren't a big favourite in our family as no-one likes the taste of it so I did my best to get a smooth buttercream covering! I used the Daisy Plunger Cutters from my shop again to decorate.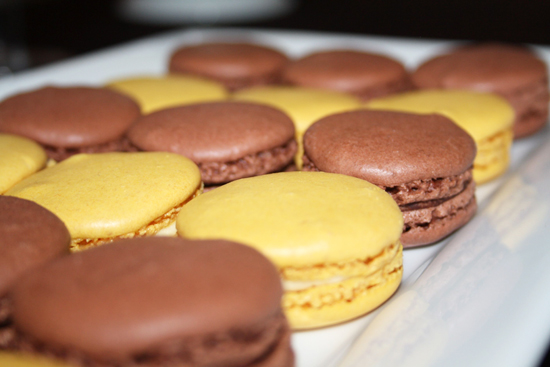 The Macarons! I have to admit I didn't make these, I simply ran out of time and had to ask my lovely boyfriend to pick some up from Central London on his way home from work the day before the party. They were delicious though, from French Macaron shop Laduree in Bank!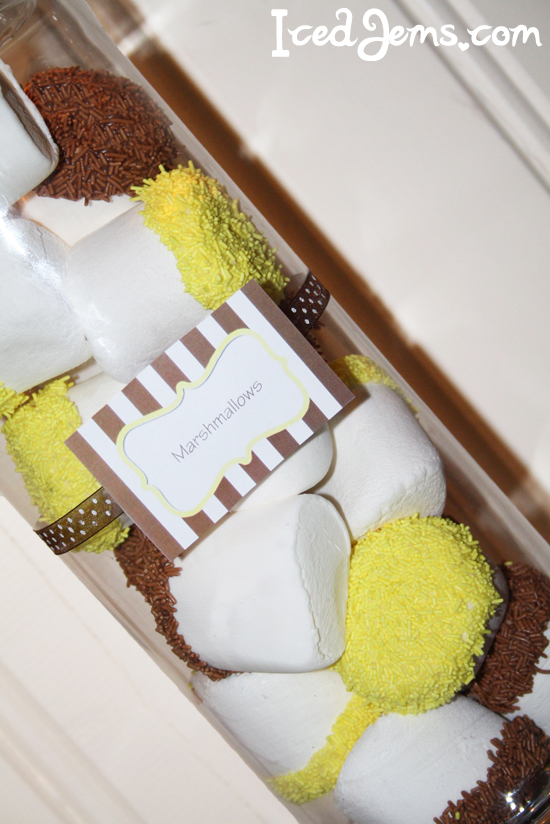 I love using Giant Marshmallows for dessert tables, such a simple thing that everyone enjoys. I got these from Asda then topped them in Brown and Yellow Vermicelli to mach the colour scheme. They looked great in my oversized glass jar.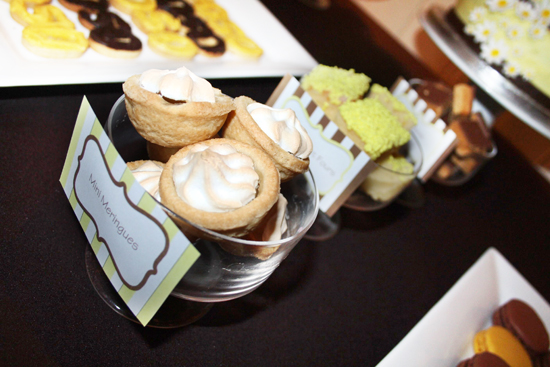 There was also mini glass jars full of other yellow and brown treats; Mini Meringues, Lemon Petit Fours and Millionaires Shortbread!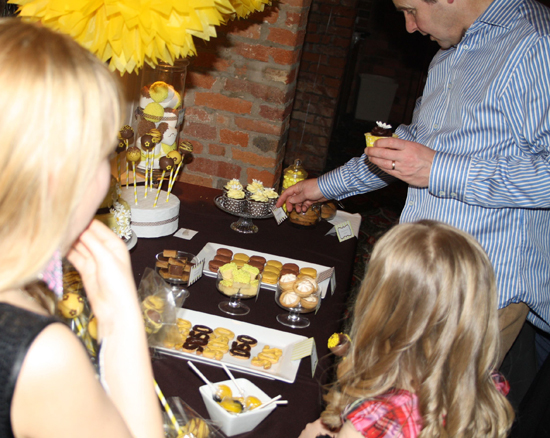 The table remained untouched for the meal (miraculously), but once everyone was allowed to dig in it disappeared very quickly!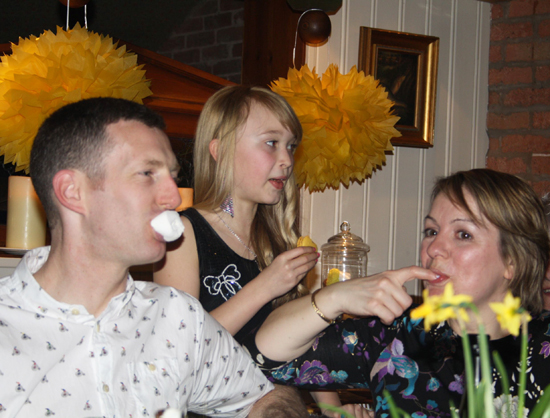 Hopefully my family won't kill me for sharing this photo hehe, but I love seeing people enjoy my treats so its one of my faves!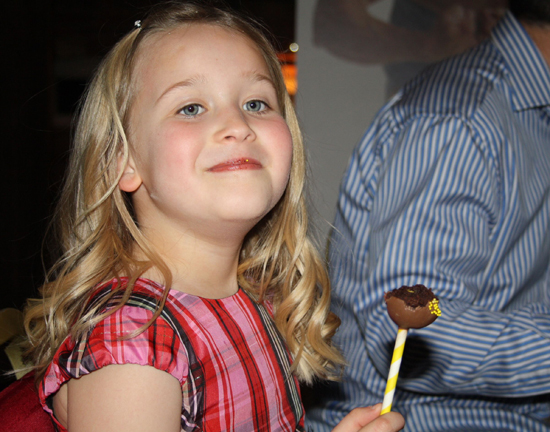 And here is one very happy Cake Pop eater! Thanks again to Izzy's Cakes for making them!
I hope you've enjoyed looking at a few of the pictures from the night, if you would like to buy any of the items used in the party, they are all in one section on the website here: https://www.icedjemsshop.com/product-tag/yellow-brown-party/
Jem x
[fblike layout="box_count" show_faces="false" action="like" font="trebuchet+ms" colorscheme="light"][tweet username="icedjemsltd" layout="vertical"][stumbleupon layout="5″]