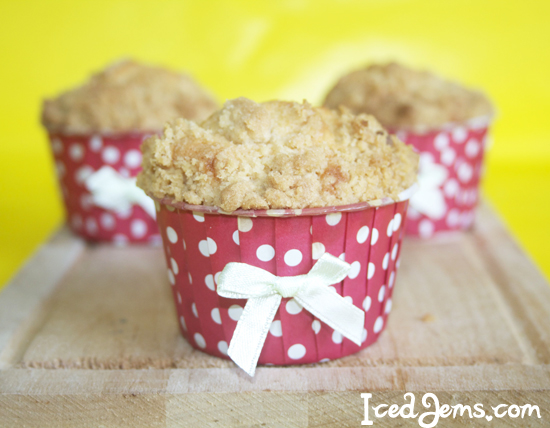 A fantastic recipe for Autumn (which seems to have crept up on us), these apple crumble cupcakes are a great no fuss recipe.
[fancy_header]You will need (makes 12 cupcakes):[/fancy_header]
2 Apples (peeled, cored and chopped into cubes)
55g Light Brown sugar
Pinch of Cinnamon
175g Butter (or Margarine)
175g Caster Sugar
2 Eggs
3 Tbsp Cream (or milk)
175g Self Raising Flour
50g Plain Flour
25g Light Brown Sugar
25g Unsalted Butter (cubed)
Lined Baking Cups (available from IcedJemsShop.com)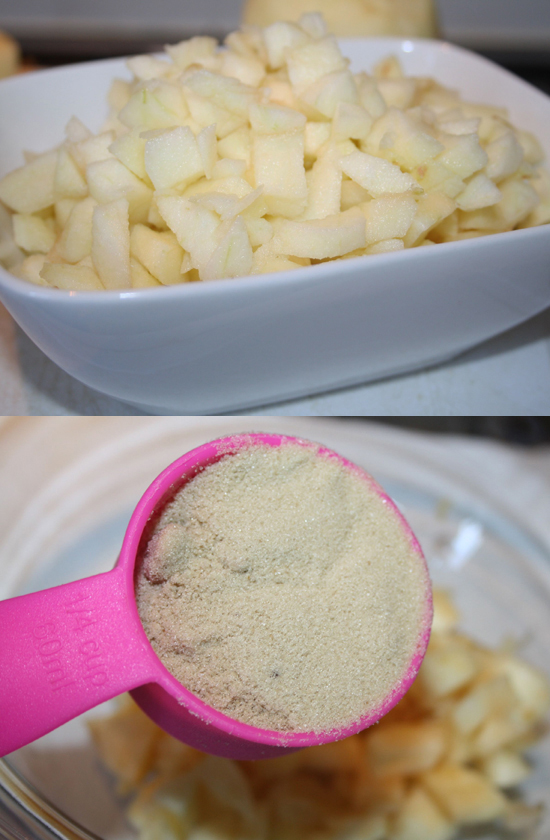 Start by preheating your oven to 160 degrees while you make your mix. Peel, core and cube your apples (any apples are fine for this recipe), then mix with 55g of light brown sugar and a pinch of cinnamon.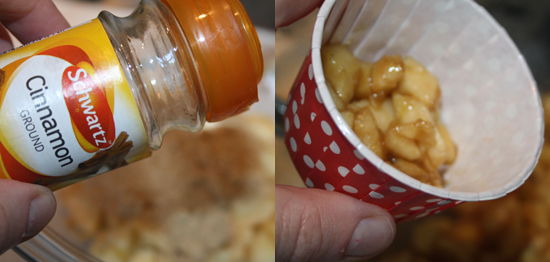 When I say mix – I mean really mix! You want the sugar to start creating a syrup around the apple pieces. Pour a large spoonful of the mixture into the base of your baking cups.
[colored_box]Baking Cups are much better than normal cupcake cases for this recipe, as the grease of the apple mixture doesn't soak through and leave them feeling sticky![/colored_box]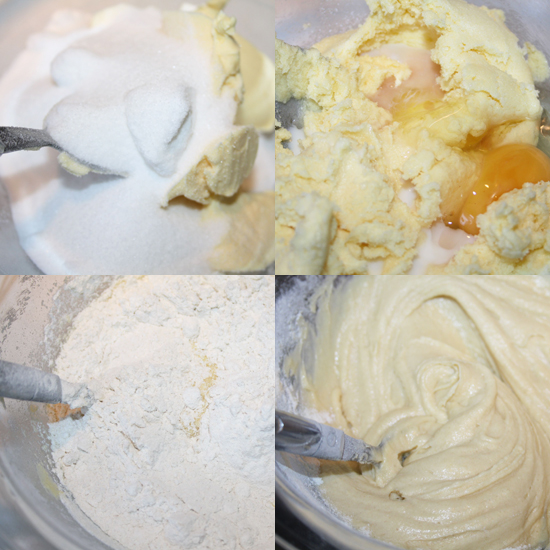 Now for the cupcake mixture, cream together the butter and sugar until creamy. Then add the eggs, cream (or milk) and self-raising flour and mix until well combined and you have a thick cupcake mixture.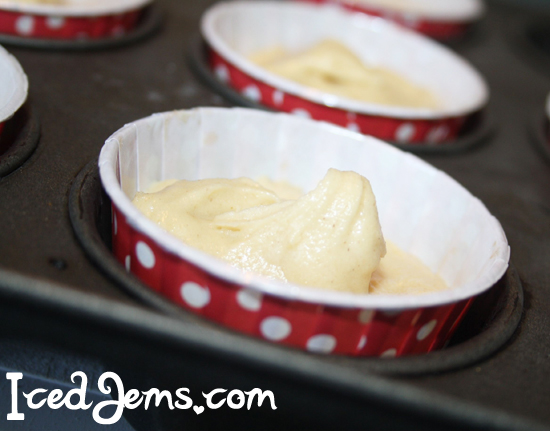 Spoon the mixture evenly between your baking cups on top of the apple mix, be careful not to overfill as they will rise and we also still need to add the crumble mixture!
For the crumble, pop your butter cubes, sugar and flour into a bowl and mix into crumbs using your fingertips.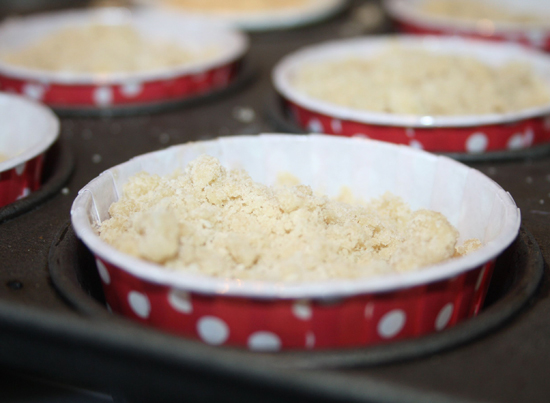 Spoon a layer of crumble mixture over each cupcake, then transfer to the oven for approx 18 mins (or until well risen and golden brown).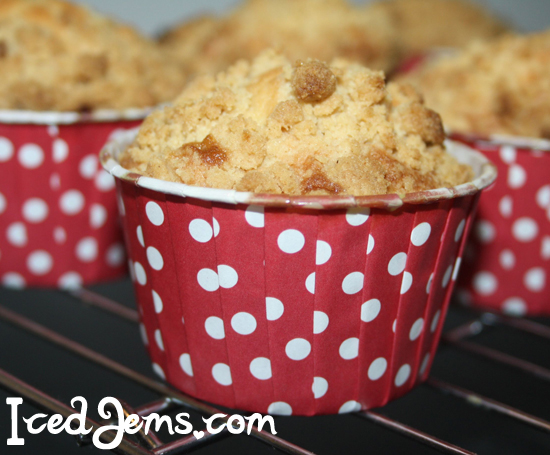 Remove from the oven and allow to cool on a cooling rack. I added a cute bow to mine to finish them (as you can see from the first picture), but the great thing about these cupcakes is that no decorating is needed – they're done and ready to scoff!
Enjoy!
Jem x