[fblike layout="box_count" show_faces="false" action="like" font="trebuchet+ms" colorscheme="light"][tweet username="icedjemsltd" layout="vertical"][stumbleupon layout="5″]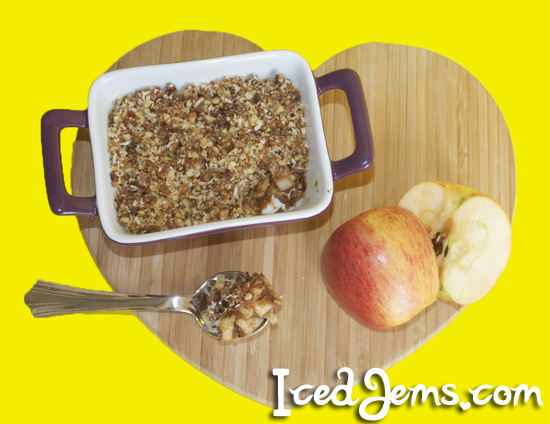 So occasionally I like to dabble in the world of Healthy Baking, I really enjoy the challenge of creating something that tastes indulgent, looks pretty, but is actually pretty good for you! The obvious benefit of these recipes is that they avoid many of the common food allergies people have too.
This delicious Apple Crumble is amazingly tasty and crunchy, without any of the usual ingredients you would expect to see!
[fancy_header]You will need (serves 4):[/fancy_header]
3 Apples (any kind are fine, choose your favourite type)
3 Tbsp Orange Juice
3 Medjool Dates (the really big ones)
1 Tsp Ground Cinnamon
1/2 Cup Desiccated Coconut
1 Cup Walnuts or Pecans
1/2 Cup Pitted Dates
1/3 Cup Gluten Free Oats
1/2 Tsp Pure Maple Syrup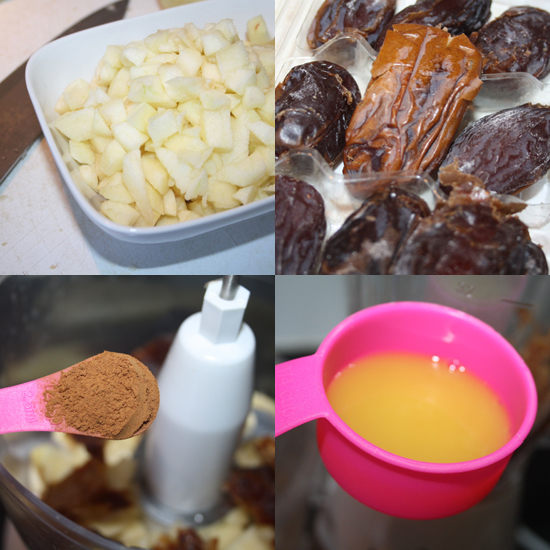 Preheat your oven to 170 degrees celcius and ensure you have a large glass / ceramic dish, or four smaller ones.
To make the apple filling; peel, core and chop your apples into cubes. Place one third of the apple cubes into a large mixing bowl and pour the rest into a food processor along with the orange juice, medjool dates and cinnamon.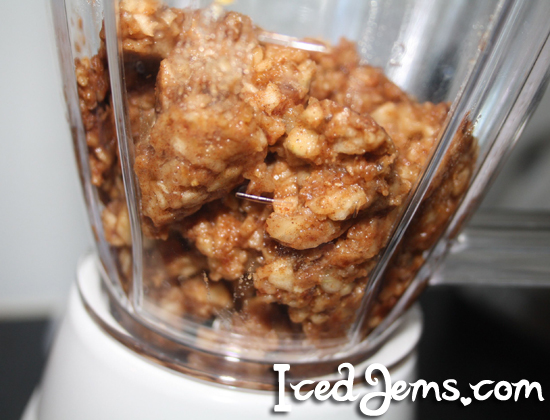 Process these on a high speed until you have the consistency of applesauce then transfer to the large mixing bowl with the apple cubes and stir.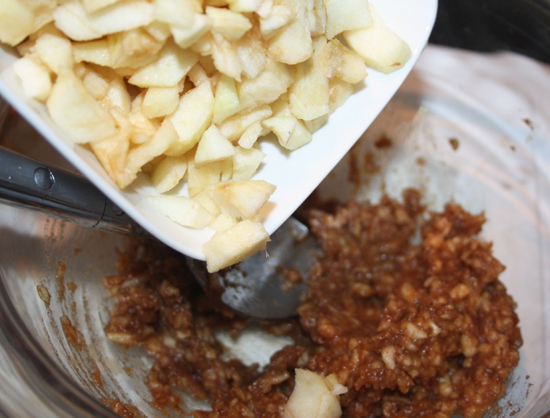 Spoon the apple mixture evenly into your glass / ceramic dishes and place to one side as you make the healthy crumble topping.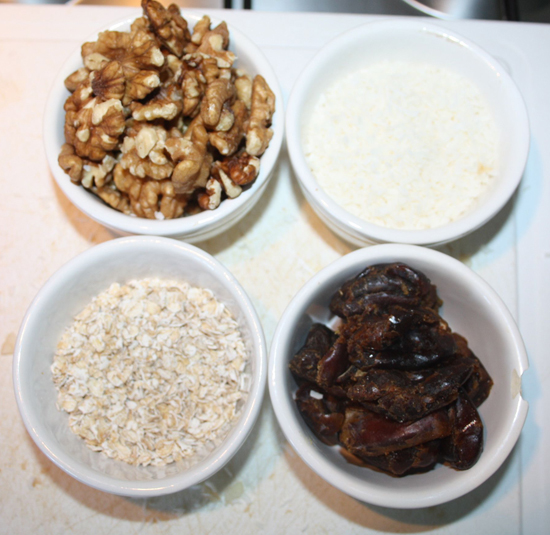 To make the crumble; pour the desiccated coconut, walnuts or pecan nuts, pitted dates, gluten free oats and maple syrup into a food processor and mix until crumbly.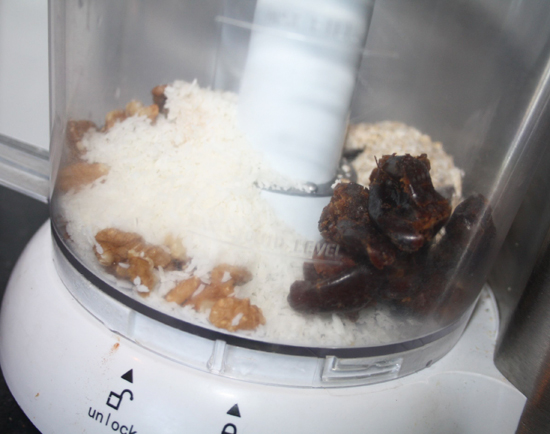 If the mixture is too crumbly and not sticking together at all, you can add water or a little more maple syrup.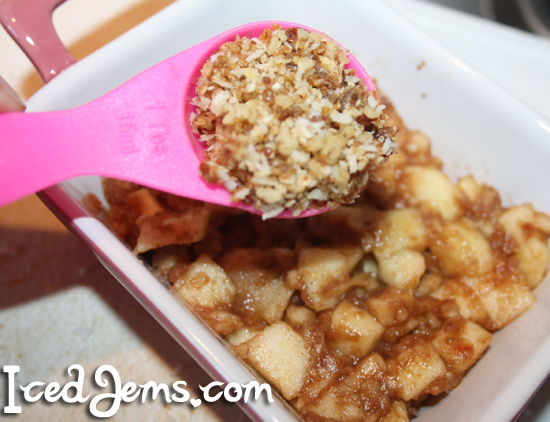 Spread the crumble topping over the apple mixture and transfer to the oven for approx. 20 minutes, or until the crumble topping starts to lightly brown.
Serve and enjoy!
Jem x
[fblike layout="box_count" show_faces="false" action="like" font="trebuchet+ms" colorscheme="light"][tweet username="icedjemsltd" layout="vertical"][stumbleupon layout="5″]