[fblike layout="box_count" show_faces="false" action="like" font="trebuchet+ms" colorscheme="light"][tweet username="icedjemsltd" layout="vertical"][stumbleupon layout="5″]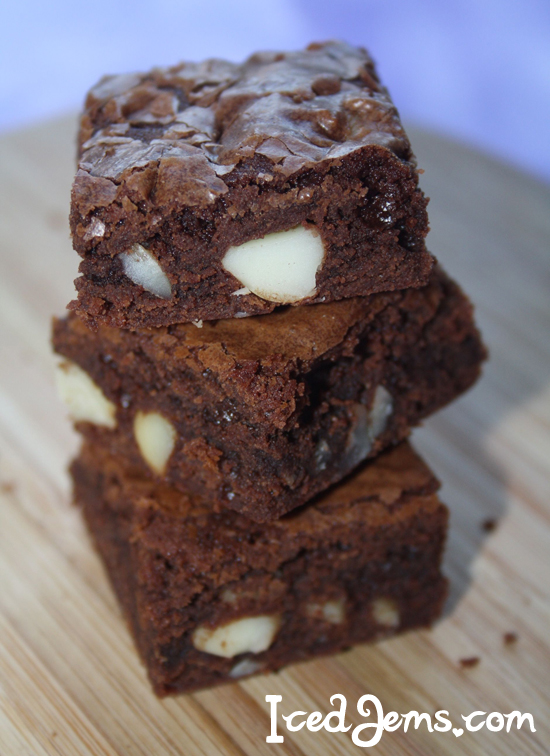 I do love brownies. You can probably tell that from all the brownie recipes on my blog! I love the simplicity of them and how quickly you can whip up a batch. I wanted to try a different flavour combo with a different texture last night, so I had a go at making a gooey mixture with crunchy Macadamia Nuts.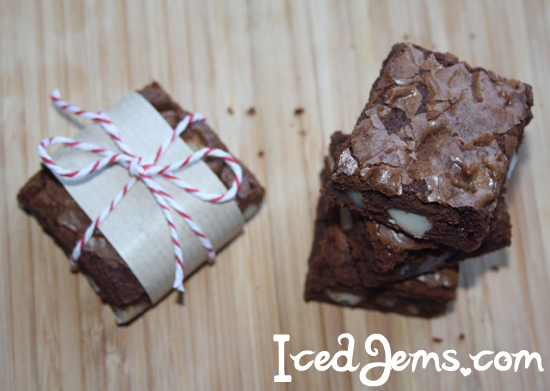 The recipe produced these gorgeous chewy brownies, with a crispy top and gooey centre. I cut the recipe into small squares to serve more people – I actually got 48 small brownies from the mixture!
[fancy_header]You will need (makes 48 small brownie squares):[/fancy_header]
175g / 6oz Butter or Margarine
300g / 10.5oz Plain or Dark Chocolate
300g / 10.5oz Caster Sugar
4 Eggs
200g / 7.5oz Plain Flour
100g / 3.5oz Macadamia Nuts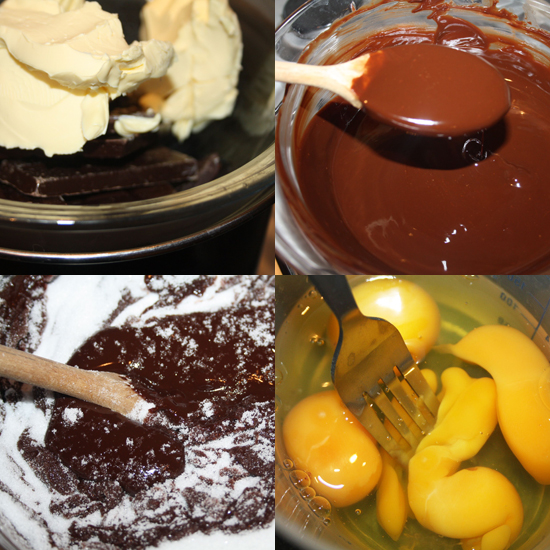 Preheat your oven to 170 degrees, then line and grease two small baking trays.
Place your chocolate and butter in a glass bowl over a saucepan of hot water, stir continuously until melted.
Take the glass bowl off the saucepan and leave to cool for 10 minutes.
Stir the sugar into the chocolate mixture until you have a thick grainy mixture.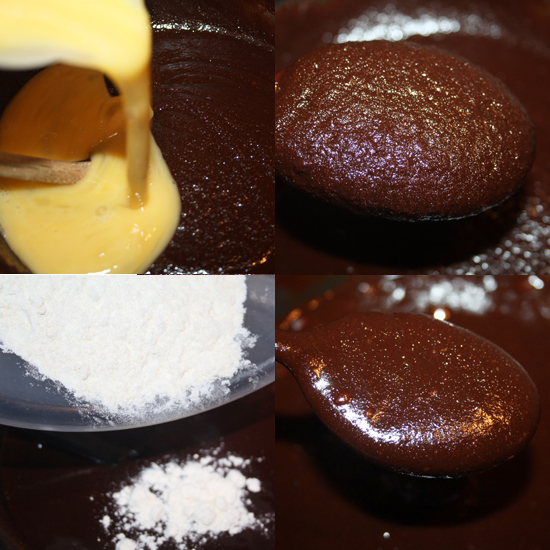 Beat your eggs lightly, then pour them into the brownie mixture a little at a time, stirring slowly.
Next, pour in the flour and stir until well combined.
Now to add the yummy macadamia nuts! Chop them into small pieces and pour into the brownie mixture, stirring thoroughly so they are well distributed.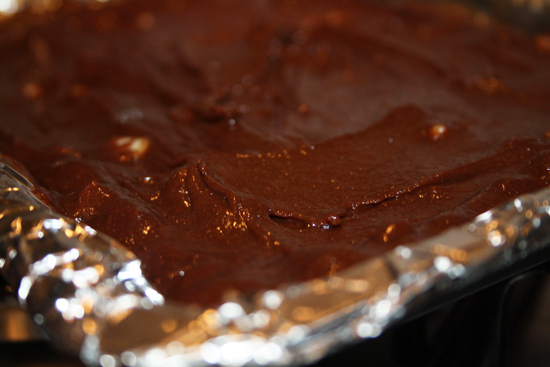 Pour the brownie mixture into the 2 small baking trays and smooth with the back of a spoon. Transfer to the oven and bake for approx 25 mins. The brownies will still be soft and gooey once you remove them from the oven, but they will harden slightly once cooled.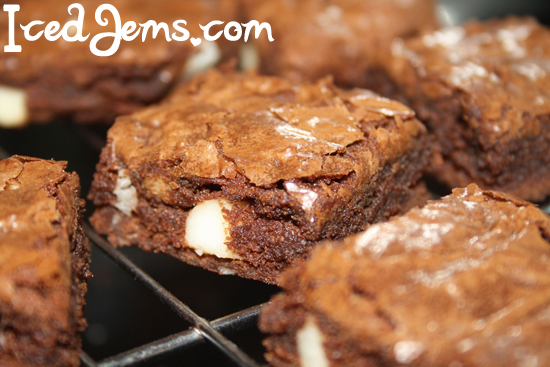 Remove from the oven and transfer to a wire rack to cool. Cut into squares and then serve!
Happy Baking!
Jem x
[fblike layout="box_count" show_faces="false" action="like" font="trebuchet+ms" colorscheme="light"][tweet username="icedjemsltd" layout="vertical"][stumbleupon layout="5″]