[fblike layout="box_count" show_faces="false" action="like" font="trebuchet+ms" colorscheme="light"][tweet username="icedjemsltd" layout="vertical"]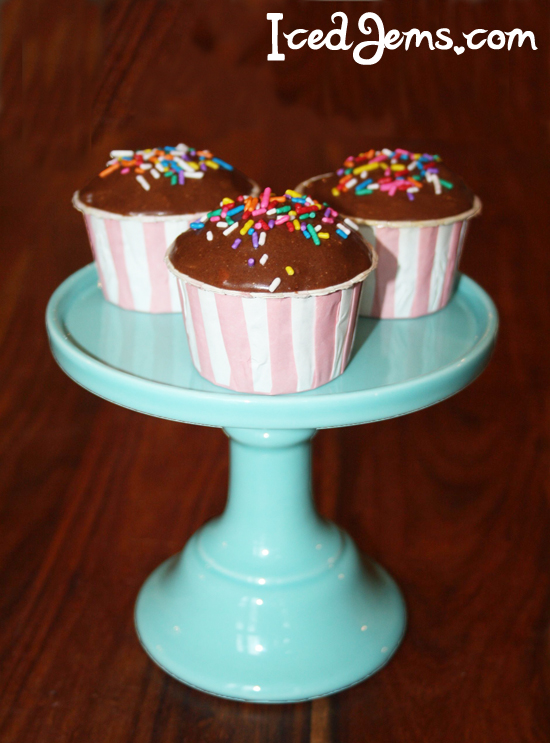 These Dairy Free Chocolate Cupcakes are absolutely divine and there is no way you could even tell they are Dairy Free when you taste them!
[fancy_header]You will need (makes approx 14 cupcakes):[/fancy_header]
50g Cocoa Powder
120ml Boiling Water
200g Caster Sugar
3 Eggs
150ml Olive Oil (or Melted Coconut oil if you want to be healthier)
2 Tsp Vanilla Extract
150g Self Raising Flour
1 Tsp Baking Powder
For the frosting:
350g Icing Sugar
50g Cocoa Powder
150g Vitalite Spread (or any other Dairy Free Spread)
4-5 Tbsp Almond Milk
Sprinkles to decorate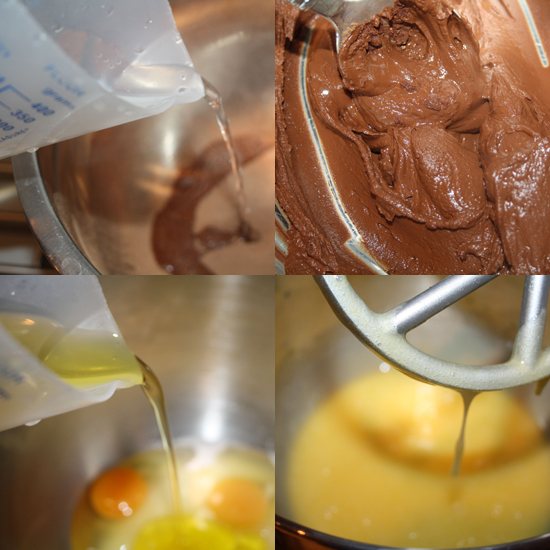 Start by preheating your oven to approx 170 degrees and laying out your baking cups onto a baking or cupcake tray.
You will need to make a chocolate paste first, by mixing the boiling water and cocoa powder in a large bowl.
In a separate bowl, mix together the Caster Sugar, Eggs , Olive Oil (or Coconut Oil) and Vanilla Essence until you have a thick yellow mixture that looks like a runny custard.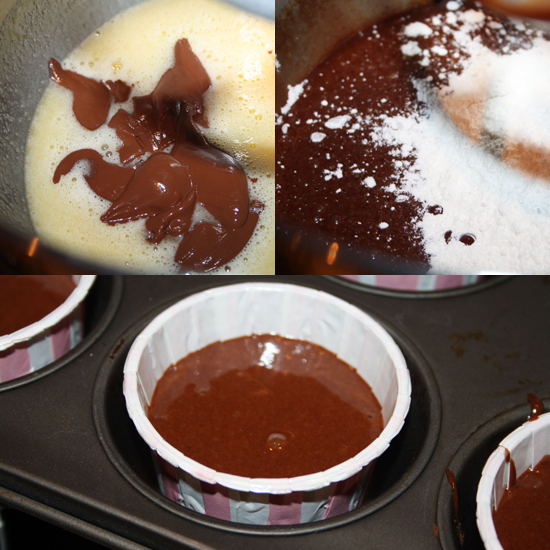 Mix your chocolate paste into the yellow mixture until it becomes a deep rich brown colour. Then add the self raising flour and baking powder and mix until you have a fairly runny chocolate cake mixture.
Pour into your baking cups until they are approximately 2/3 full and bake in the centre of the oven for about 20 minutes. The cupcakes will still be lovely and moist when you take them out of the oven.
Allow your cupcakes to cool on a metal rack while you prepare your yummy dairy free frosting. I can't tell you how much I love Baking Cups for holding their shape and not peeling, my cupcakes always come out as perfect little domes now.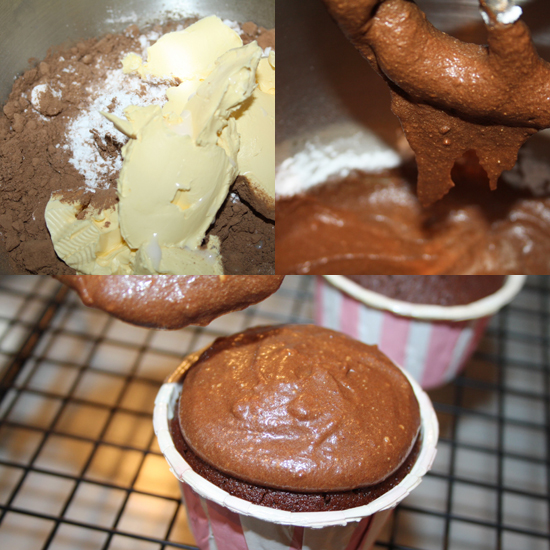 To make your frosting, combine the Cocoa Powder, Icing Sugar, Dairy Free Spread and Almond Milk in a mixer and mix until well combined and smooth. The consistency will be a cross between frosting and a glaze making it very easy to spread over your cupcakes using a spoon.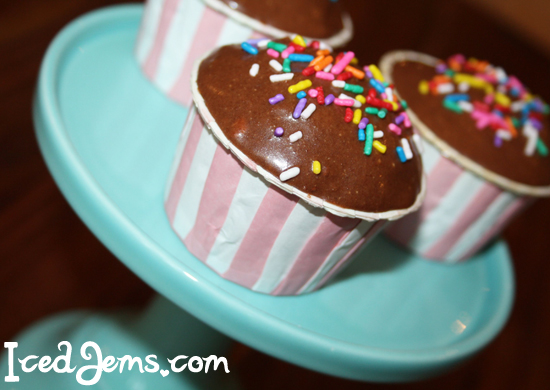 Finish by topping your cupcakes with sprinkles, then serve and enjoy!
Jem x