[fblike layout="box_count" show_faces="false" action="like" font="trebuchet+ms" colorscheme="light"][tweet username="icedjemsltd" layout="vertical"]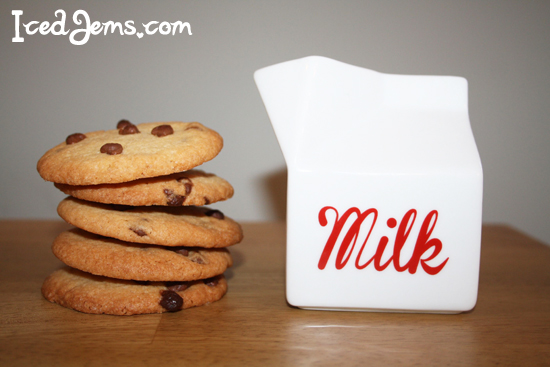 These delicious chewy chocolate chip cookies are so quick and easy to make. They are perfect eaten warm with a scoop of ice cream, or even turned into cookie pops on wooden lollipop sticks!
[fancy_header]You will need:[/fancy_header]
250g Unsalted Butter or Margarine
250g Caster Sugar
200g Light Brown Sugar
2 Eggs (Lightly beaten)
2 Tsp Vanilla Essence
450g Plain Flour
1 Tbsp Baking Powder
150g Chocolate Chips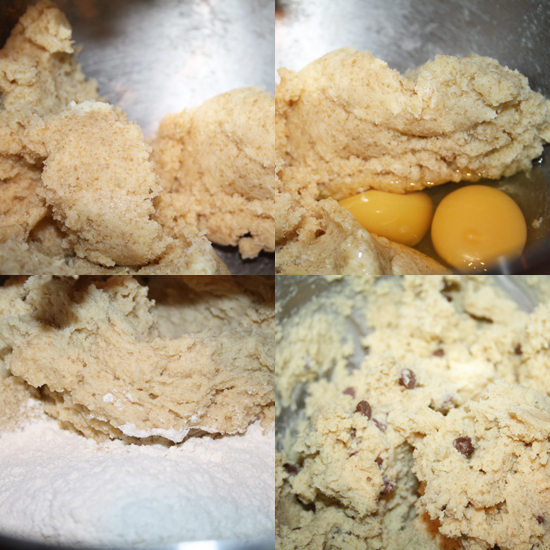 Preheat your oven to 175 degrees and line a flat baking tray (or 2, as this recipe makes lots of cookies)!
Start by creaming together the butter and sugars (both caster and light brown) until you have a soft well combine mixture.
Next pour in the vanilla essence and beaten eggs and mix well to get a thick damp consistency. Then pour in the plain flour and baking powder and mix to form a soft cookie dough.
Put a few tablespoons of the chocolate chips to the side, then pour the rest into the cookie dough and stir in well.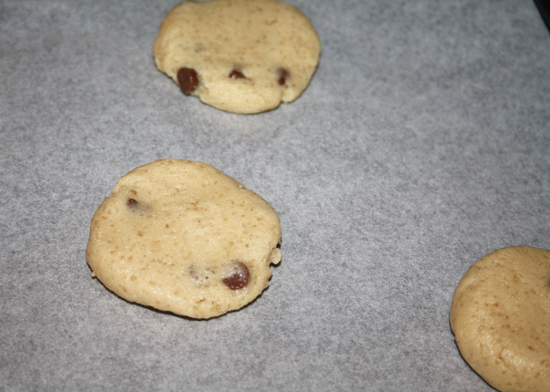 Make small balls of the cookie dough and flatten into disc shapes on your lined baking trays, the cookies will spread a fair amount so leave lots of space between each one. Place into the oven to cookie for approx 8 minutes, then remove and sprinkle the remaining chocolate chips over the top and return to the oven for a few more minutes until the edges start to golden.
Once cooked, leave on a wire rack to cool, then enjoy! If you wanted to get adventurous, try popping a wooden lollipop stick into your cookies before baking, then some smarties on top once they've finished and you will have some bright cookie pops like the ones I made below!
Happy Baking!
Jem x