[fblike layout="box_count" show_faces="false" action="like" font="trebuchet+ms" colorscheme="light"][tweet username="icedjemsltd" layout="vertical"]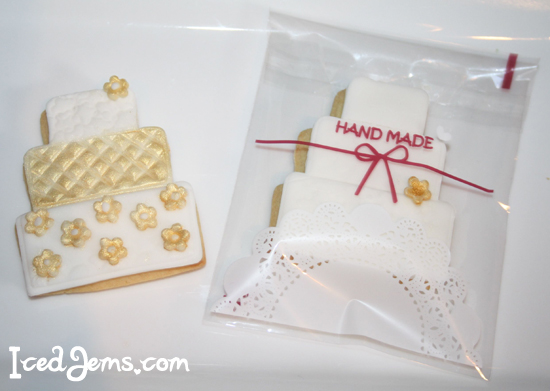 There are some fabulous plunger cutters in the shop at the moment, I had to try out these Wedding Cake Cutters as I knew the possibilities would be endless! I used my favourite no-spread sugar cookie mix, as I wanted these cookies to not just keep their shape but also the pretty pattern that was embossed onto them.
[fancy_header]You will need:[/fancy_header]
200g Unsalted Butter or Margarine
200g Caster Sugar
1 Egg lightly beaten
450g Plain Flour
2 Tsp Vanilla Essence
White Fondant / Sugarpaste
Equipment: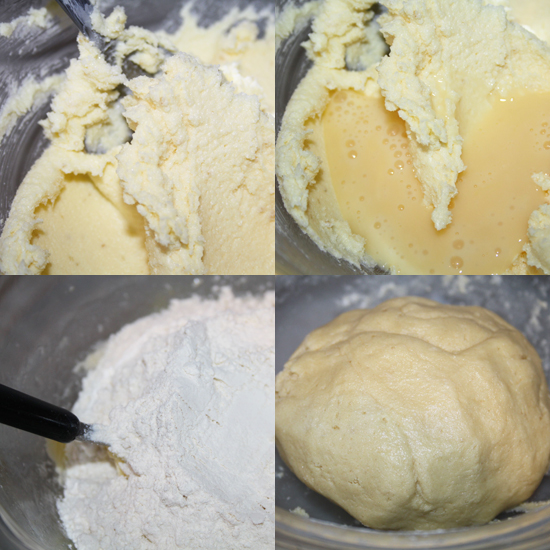 To make your delicious no-spread sugar cookies, start by creaming together your butter and sugar. Make sure you don't overdo it or you cookies might spread! Next pour in your lightly beaten egg and vanilla essence and mix until well combined.
Finally add the plain flour and mix well until you have a soft cookie dough that rolls together in a ball like the picture shown above. Wrap it in some cling film and pop in the fridge for about 30 minutes until it is firmer.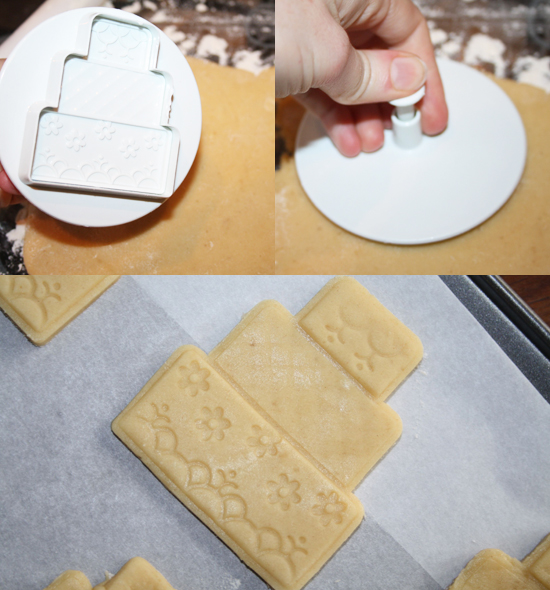 Lightly flour a flat surface and roll out your cookie dough to about 2/3cm thickness. Take the largest of the tiered cake plunger cutters and press it into the cookie dough. You can push the plunger in at this point if you are leaving your cookies plain so you get the pretty pattern in the cookie mix itself, but if you are decorating your cookies you won't need the pattern there. I did both just to show you how both look! 🙂
Once your cookies are cut out, pop on a grease paper lined baking tray and cook for about 8 minutes at 170 degrees.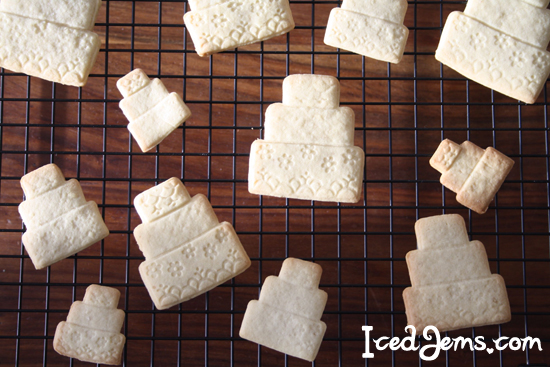 These really don't take a long time to cook and as soon as you see the corners browning you will know to take them out of the oven. Place then on a wire rack to cool and prepare your fondant decorations while you wait.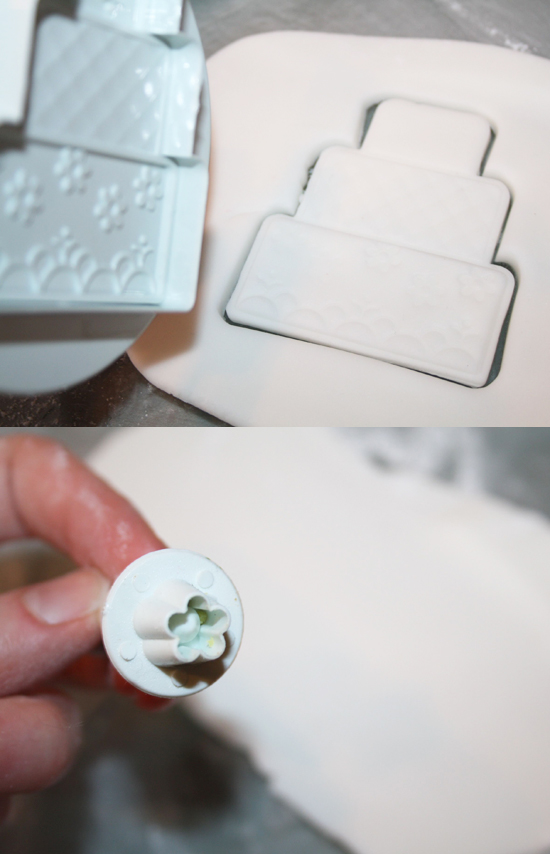 To decorate your cookies, roll our your fondant icing to about 5mm thickness and then press the tired cake plunger cutter into the icing and push done on the plunger to emboss with the pattern. For the tiny flowers, use the smallest plum flower cutter to push out tiny icing flowers, then set aside ready to coat in gold.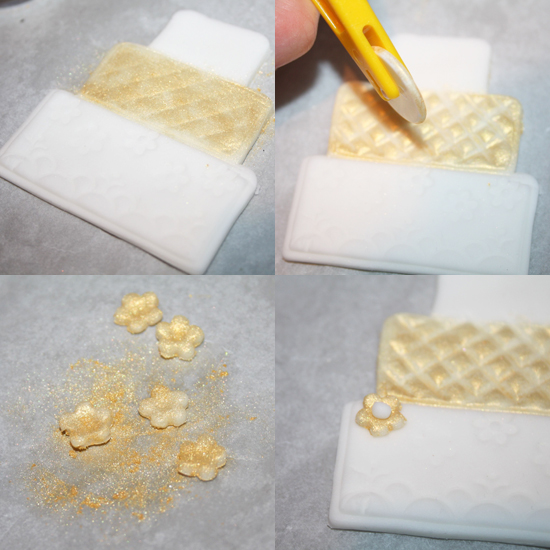 Using your Gold Click Twist Brush, coat the middle layer of the fondant cake in gold, along with the tiny flowers. Make sure you do this on greaseproof paper so that any excess gold does;t make a mess!
To make the lattice effect on your middle layer stand out more, you can go over the line using a cutting and embossing wheel, but they also look great left as they are!
Push tiny balls of white fondant into the middle of the gold flowers to finish them off, then secure them to the tiered cake decorations using a small amount of water.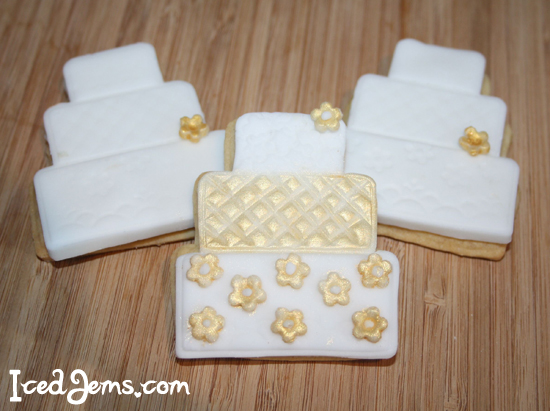 I put the little gold flowers all over the bottom tier of the 'cake' and a single one on the top. But I also left some of my cookies plain with a single gold flower. There are hundreds of variations and colours you could try. These would make great favours at weddings presented in cello Bags in the shop!
Twist Click Brush £3.25    Tiered Cake Plungers £6.99
Plum Flower Cutters £3.75    Handmade Cello Bags £1
Have fun!
Jem x