[fblike layout="box_count" show_faces="false" action="like" font="lucida+grande" colorscheme="light"][tweet username="icedjemsltd" layout="vertical" text="How to use Baking Cups"][googleplusone size="tall"]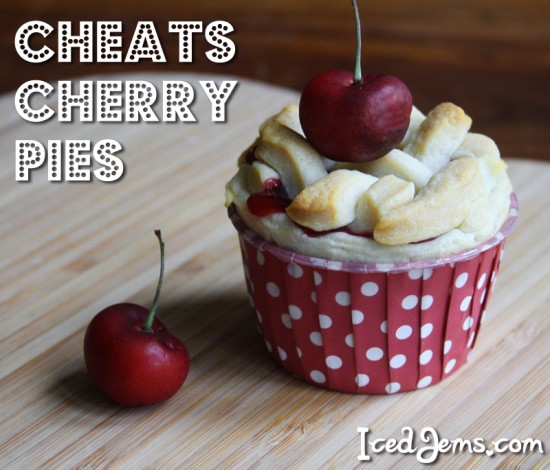 You all know how much I love the Baking Cups in the shop, so I am extremely excited to tell you can even bake mini pies into them! 🙂
I have called these "cheat's" Cherry Pies as I used pre-made pie filling and pastry, but I'm sure lots of you will want to make this from scratch! The reason I love the Jus-Rol pre made pastry is because it's Vegan and therefore Dairy Free so I can eat it!
[fancy_header]You will need (makes approx 6 pies):[/fancy_header]
1 x Pack of Shortcrust Pastry
1 x Tin of Pie or fruit filling
Handful of fresh cherries to decorate
Red Polka Dot Baking Cups (£2.50 per pack of 20 from Iced Jems Shop)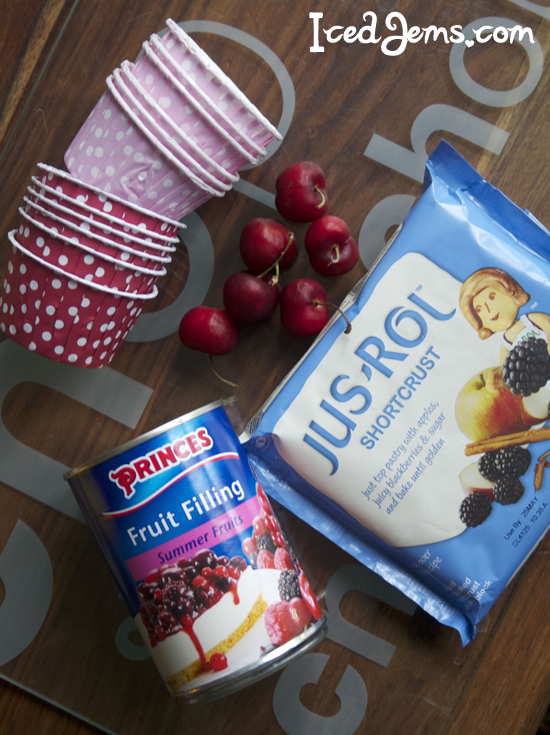 Ok so I used a Summer Fruits filling and not just plain Cherry – but I was just too excited to try the Pies in the Baking Cups that I couldn't bear having to wait to go shopping first and used what I had in. There were plenty of Cherries in this one though so I would recommend it.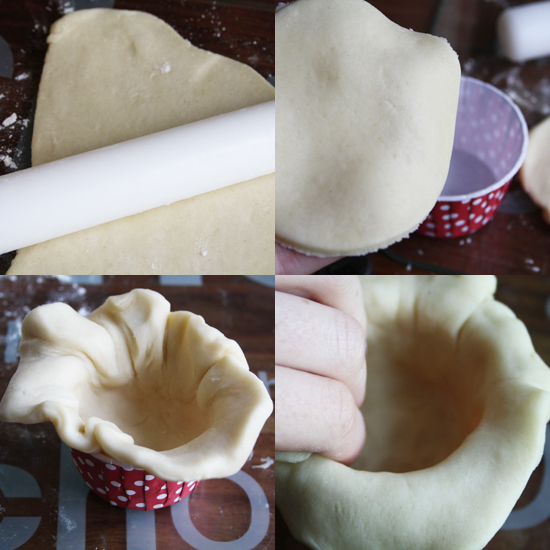 To start, preheat your oven to approx 170 degrees. Roll out the Shortcrust Pastry to about 1/2cm thickness and cut out a large circle about 12cm diameter.
Place the circle of pastry over a baking cup, then gently push in, pressing the pastry against the sides of the cup. Make sure you don't leave any air bubbles between the cup and the pastry.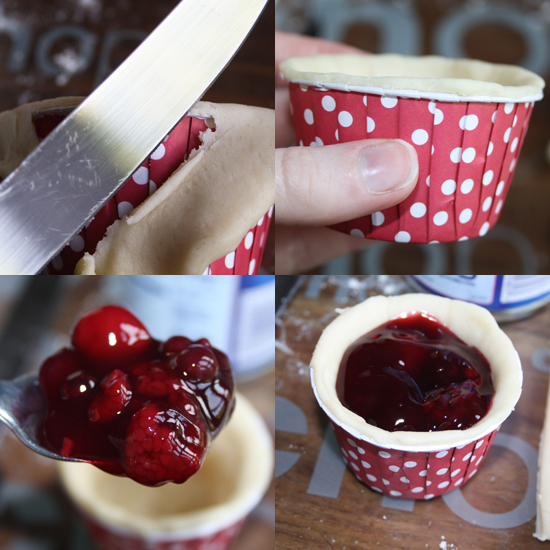 Trim off any extra pastry by running a sharp knife around the edge of the baking cup. Now you can fill your pastry case with fruit filling, don't be scared to fill it right to the top.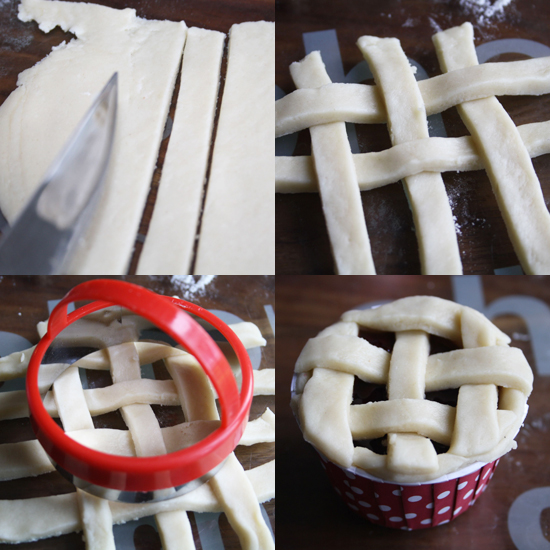 I gave mine a lattice effect for the top, but you could just cut out a plain circle to make things less time consuming. Simply roll out the remising pastry and cut into long thin.strips.
Create a lattice effect by laying down half of the strips vertically, then placing the other strips horizontally between them going over and then under.
Once you have a nice lattice effect, cut out a circular shape using a cookie cutter and place that circle of pastry on top of your filled baking cup!
Transfer to the oven and bake for approx 20 minutes or until the pastry is golden brown.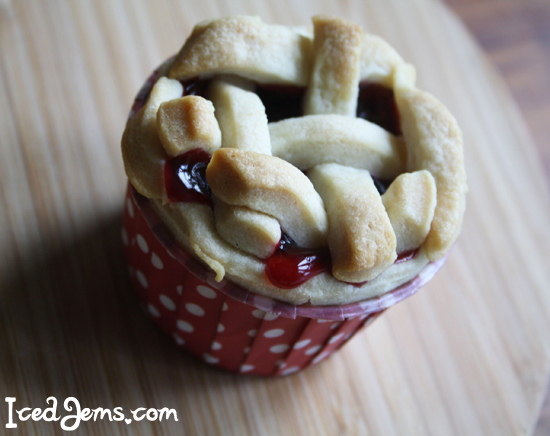 Once cooked, removed from the oven and allow to cool for a short while. These are best eaten slightly warm and with a big scoop of ice cream! Don't forget to garnish them with a fresh cherry on top too.
Happy Baking!
Jem x