[fblike layout="box_count" show_faces="false" action="like" font="lucida+grande" colorscheme="light"][tweet username="icedjemsltd" layout="vertical" text="How to use Baking Cups"][googleplusone size="tall"]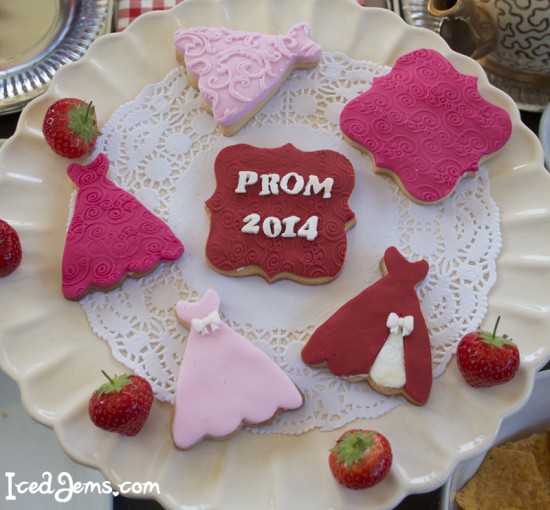 I got to make some cute Prom Cookies a few weeks ago as a family friend of mine had her prom! The girls came round to our house to have some photos before their big night, so I whipped up a few cookies (literally whipped up about 20 minutes before they came round) and got to use some of the goodies from my shop.
[fancy_header]You will need makes (approx 18 cookies):[/fancy_header] 
200g Unsalted Butter or Margarine
200g Caster Sugar
1 Egg lightly beaten
430g Plain Flour
2 Tsp Vanilla Essence
[fancy_header]To Decorate [/fancy_header]
(These are just the items I used and are all optional of course, there are so many way you could decorate these).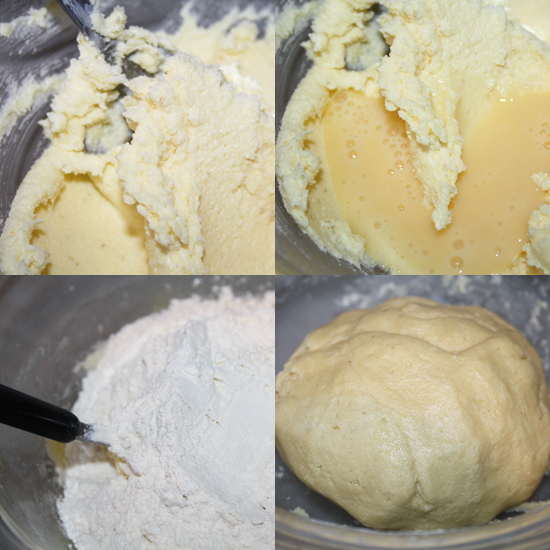 To make your delicious no-spread sugar cookies, start by creaming together your butter and sugar. Make sure you don't overdo it or you cookies might spread! Next pour in your lightly beaten egg and vanilla essence and mix until well combined.
Finally add the plain flour and mix well until you have a soft cookie dough that rolls together in a ball like the picture shown above. Wrap it in some cling film and pop in the fridge for about 30 minutes until it is firmer.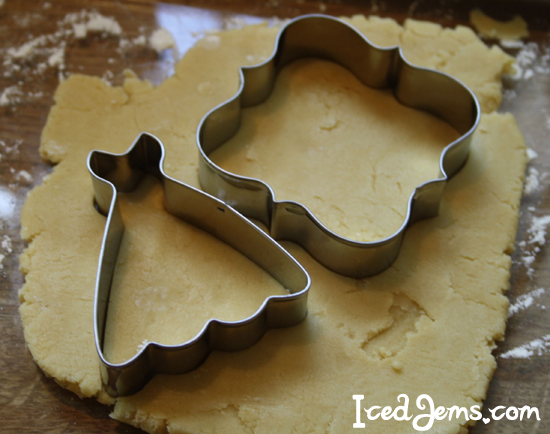 Preheat your oven to approx 180 degrees. Once your cookie dough is chilled, roll it out on a lightly floured surface to approx 1cm thickness. Use the cookie cutters to cut out Dress and Fancy Square Shapes and place these onto a flat baking tray (you will probably fill up several baking trays).
Transfer to the oven and bake for about 10 minutes until you see a light golden edge, when you remove them they might still be slightly soft, but they will harden once cooled.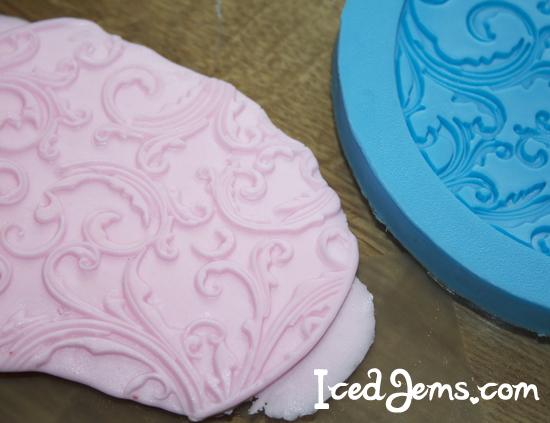 Now to make the pretty decorations! I'm just going to show you a few of the techniques I used, but hopefully you can use these ideas to decorate your own in whatever theme you want! 🙂 I use the Vintage Swirls Mould to make some pretty patterned dresses, I simply rolled some Sugarpaste onto the mould, peeled it off, then used the cookie cutter to cut out a dress shape.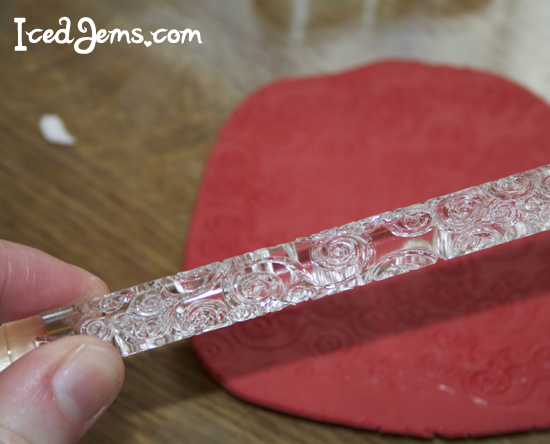 If you don't like using moulds, then these Acrylic Rolling Pins are great for embossing Sugarpaste! I simply rolled mine over the flat sugarpaste, then again cut out the right shape using the cookie cutter.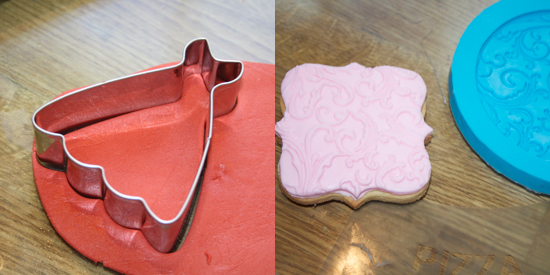 Or of course you can leave your Sugarpaste plain without a pattern, simply using the cookie cutter to cut the right shape out. To stick to your cookies, simply use a bit of frosting or icing sugar mixed with water.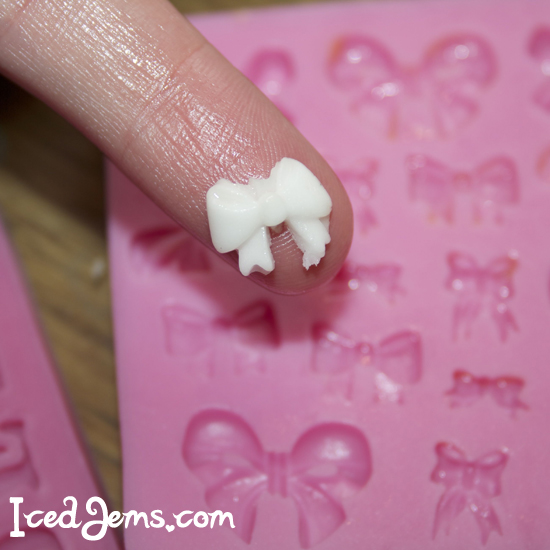 I added a final bit of detail using the super cute Mini Bows Mould! I just made a few white bows using White Sugarpaste and then stuck them on top of the dresses!
Here's a close up of one of the plain ones with a simple bow detail! It's amazing how cute it looks despite being so quick and easy!
I hope this has helped you come up with some awesome ideas of how you can quickly and simply decorate cookies!
Jem x