[fblike layout="box_count" show_faces="false" action="like" font="lucida+grande" colorscheme="light"][tweet username="icedjemsltd" layout="vertical" text="How to use Baking Cups"][googleplusone size="tall"]
I've always wanted to be able to make perfectly domed cupcakes! It tends to be pretty hit and miss when I bake them, even if my recipe stays the same, sometimes they will domed, sometimes they will rise too high and look like mini volcanos and sometimes they lean to one side because of where they are in the oven!
Then I tried a Cupcake Maker that Giles and Posner were kind enough to send me and was amazed at not only how well it worked but that it gave perfectly domed cupcakes every time! FYI – they aren't paying me to say this, I just really was impressed!
I've seen so many methods of getting domed cupcakes using icing and foam balls, but I would so glad that this gave the perfect results without all the faff!
Here's the recipe I tried, I would really recommend getting a Cupcake Maker if you want to get domed cupcakes in future, I honestly hadn't thought much of them before giving them a go but I was pleasantly surprised.
[fancy_header]You will need (makes approx 6 cupcakes):[/fancy_header]
4oz / 115g Butter
4oz / 115g Sugar
2 Eggs
3 Tbsp Milk
4oz / 115g Self Raising Flour
2 Tsp Vanilla Essence
Cupcake Maker (Mine was from Giles and Posner)
I just used my most basic recipe to make these cupcakes, creaming together the butter and sugar first and then adding the eggs and milk. To finish, just add the self-raising flour and vanilla essence then mix well until you have a smooth batter.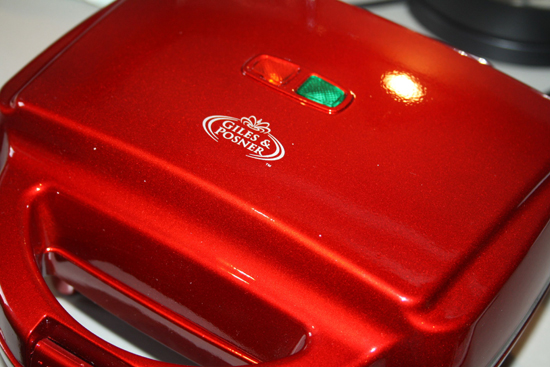 Once your cupcake batter is ready, all you need to do is switch the cupcake maker on and let it warm up for 5 minutes.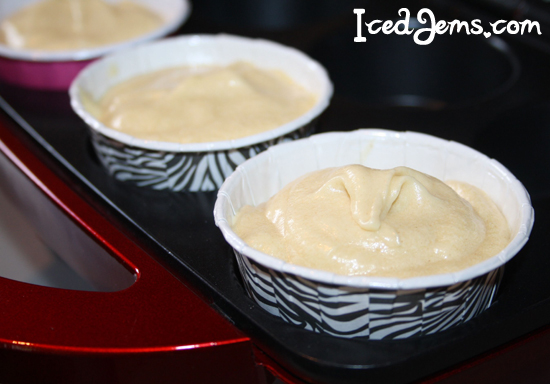 Then pop in your baking cups (cupcake cases will work too) and fill with batter to the height shown in the pictures above. Rest the lid down on the Baking Cups and cook for about 10 minutes – a note I would make is that the tops of the cupcakes can cook too much sometimes, when this happened I propped open the lid of the cupcake maker for the last few minutes of cooking.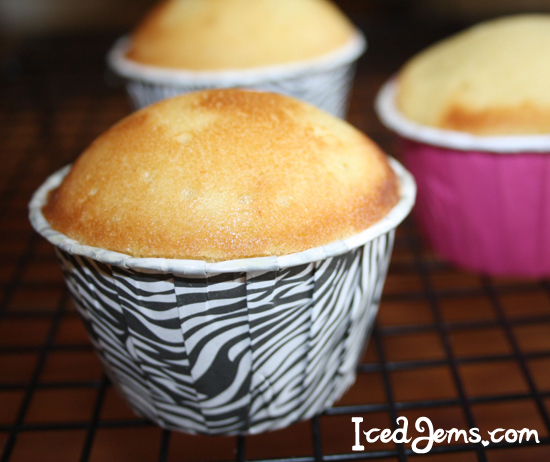 Once cooked, just transfer to a wire rack and leave to cool!
Now simply decorate and ice as you wish! 🙂
Jem x