[fblike layout="box_count" show_faces="false" action="like" font="trebuchet+ms" colorscheme="light"][tweet username="icedjemsltd" layout="vertical"][stumbleupon layout="5″]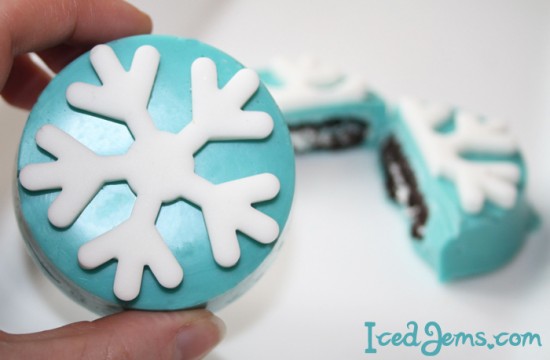 May might seem a weird time of year to be posting Snowflake Oreo's but so many of you are throwing Disney's Frozen Themed Parties that I thought this would be a cute idea for you to all try.
Chocolate Covered Oreo's always go first at any party I cater for and they are so quick and simple to make!
[fancy_header]You will need (makes 6 Chocolate Covered Oreo's):[/fancy_header]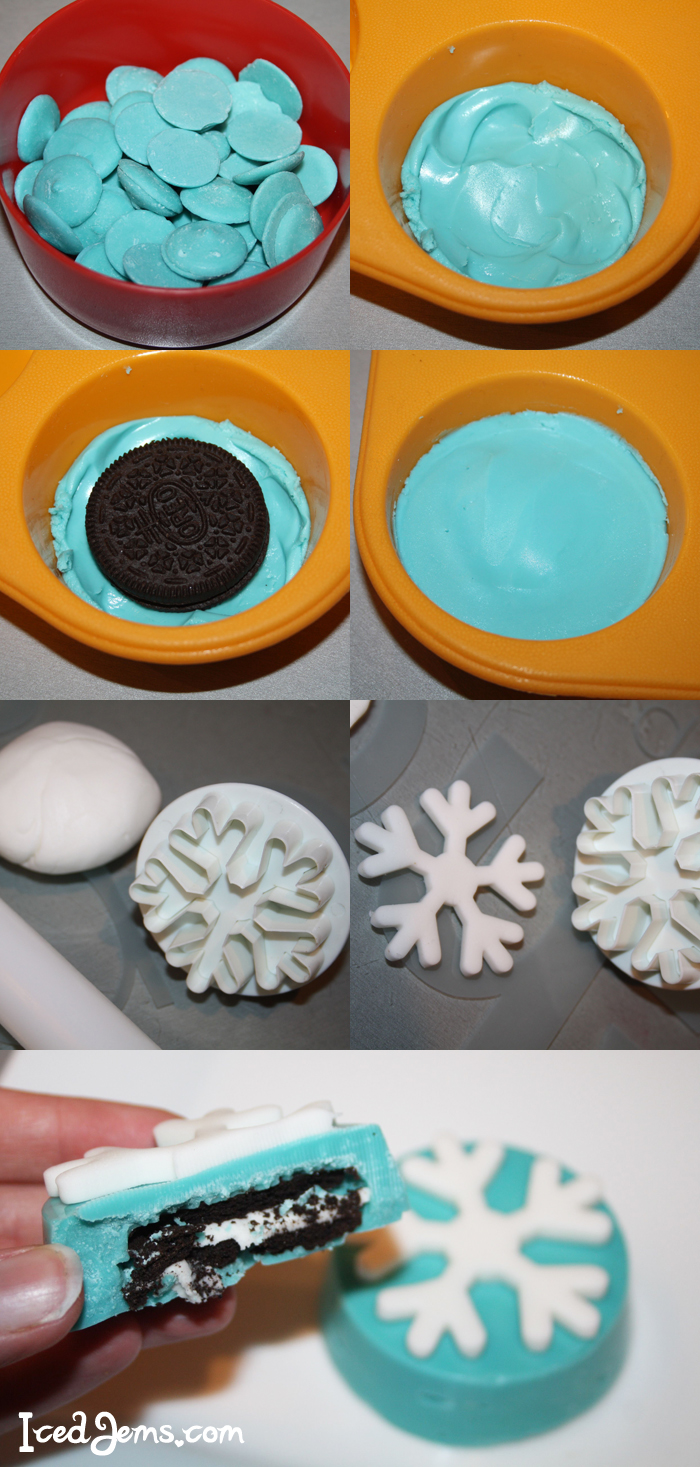 To make your Oreos, simply melt your Candy Buttons in the microwave on a defrost setting for 30 seconds at a time, stirring regularly until melted.
Once melted, place a spoonful of the Candy Melts into one of the cavities of your Chocolate Covered Oreo Mould and spread to the edges.
Press an Oreo on top of the melted candy and push in gently. Then cover with more melted candy until completely covered, smooth over with the back of a spoon if the consistency is too thick.
Place in the fridge and allow to set.
To make the snowflake decorations, simply roll out your white sugar paste and cut out snowflake decorations using the plunger cutter.
Once the Oreo's are set, remove from the mould and secure the snowflake decorations on top by using a little of the left over candy buttons.
Now simply serve and enjoy!
Jem x