[fblike layout="box_count" show_faces="false" action="like" font="lucida+grande" colorscheme="light"][tweet username="icedjemsltd" layout="vertical" text="How to use Baking Cups"][googleplusone size="tall"]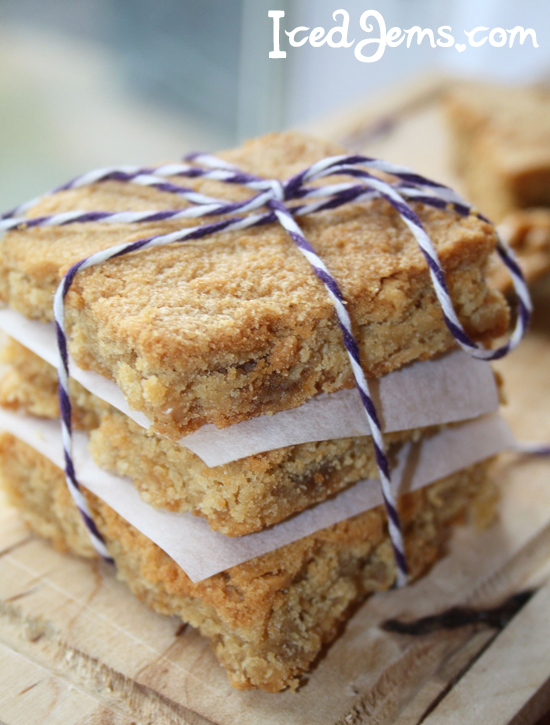 If you read the recipes on my blog before, you might notice how much I love Peanut Butter and using it in Baking! These Peanut Butter Blondies are soft and chewy in the middle, with a crispy edge and amazing peanut butter flavour. You could also add chocolate chips or nuts to these if you want a bit more texture.
[fancy_header]You will need (makes approx 15 blondies):[/fancy_header]
160g Peanut Butter (I used crunchy to give the blondies more crunch)
100g Butter (I used the Stork Block which made it Dairy Free, not Stork Tubs are not Dairy Free, just the blogs)
1 Medium Egg
3 Tbsp olive Oil
175g Caster Sugar
130g Plain Flour
75g White Chocolate (Again I used Dairy Free)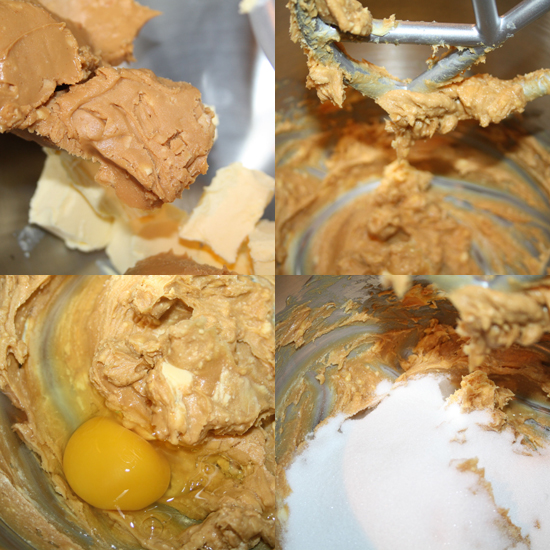 Start by preheating your oven to 170 degrees, I used a lower temp than usual as I didn't want the brownies to brown too much on top. Line and grease a baking tray, I used a rectangular one – 12inch x 8inch.
Mix together the Peanut Butter and Butter until they are creamed together. Then add the egg, olive oil and caster sugar and mix until well combined.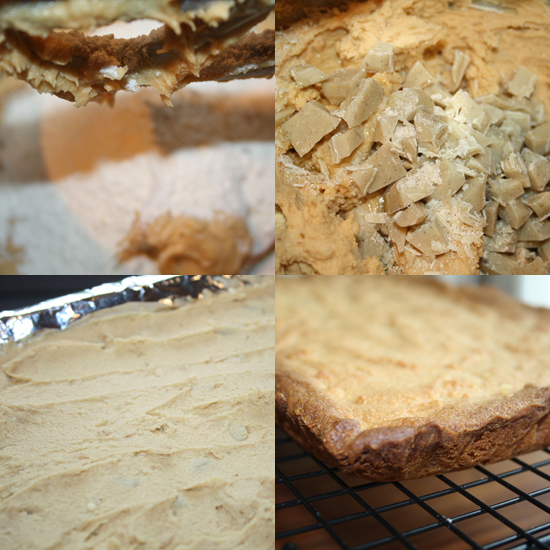 Chop your White Chocolate into small chunks and pour into the mixture along with the plain flour, mixing a final time.
Spoon the blondie mixture into your lined baking tray and spread with the back of a spoon right into the corners of the tray. Place into the oven and bake for approx 30 minutes until golden, the mixture might still feel soft in the middle, but will soon firm once cooled.
Transfer to a wire cooling rack and slice into squares whilst still slightly warm (it's easier to slice them while they are soft).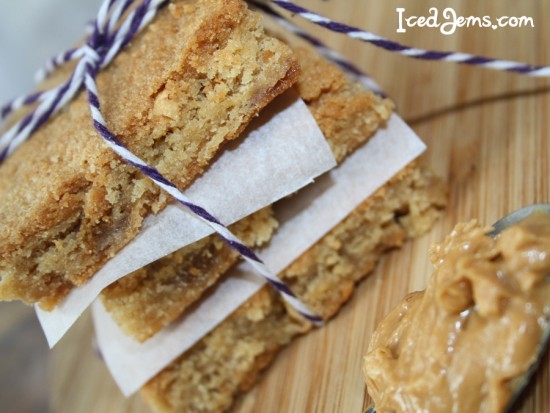 I decorated mine with some pretty Bakers Twine, I sell this in my shop in lots of different colours for just £1 per 5m! 🙂
Now simply eat and enjoy!
Jem x