[fblike layout="box_count" show_faces="false" action="like" font="lucida+grande" colorscheme="light"][tweet username="icedjemsltd" layout="vertical" text="How to use Baking Cups"][googleplusone size="tall"]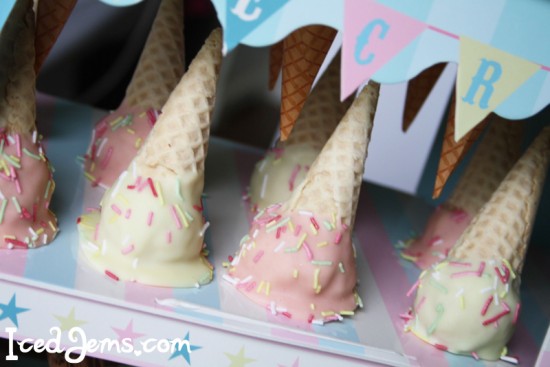 Let me first be honest with you, cake pops are usually evil. I've made the sweeping declaration "I'm never making Cake Pops again" on several occasions after spending hours balancing crumbling cake pop mixture onto lollipop sticks, then dipping it in far too thick candy melts that never look smooth.
Melted Ice Cream Cake Pops however are right up my street, they're supposed to look messy! Hoorah! Plus no balancing on sticks!
[fancy_header]You will need (makes approx 20 pops):[/fancy_header]
6 Cupcakes (or the equivalent amount of cake in a single large cake)
250g White Chocolate (for the mix)
20 Waffle or Ice Cream Cones
300g White Chocolate (or coloured Candy Melts)
1 Tub Sprinkles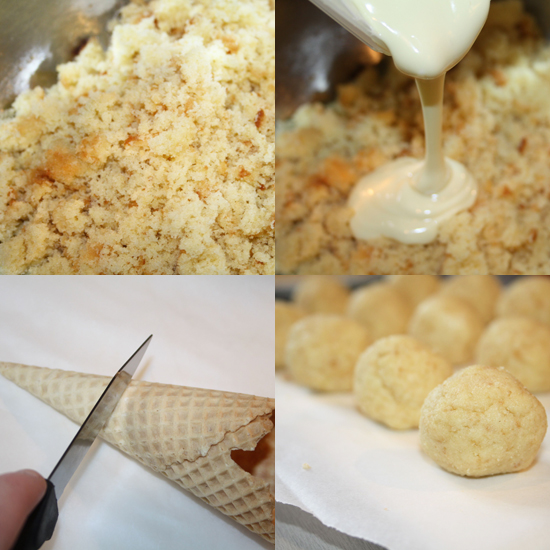 Start by breaking your cupcakes into crumbs in a large bowl, then melt the 250g of white chocolate and pour into the bowl making a sticky dough like consistency. I find melted chocolate is much better for making cake pops than frosting / buttercream as it gives a firmer mixture.
Mix the dough into small balls by rolling in your hands, then lay on a sheet of greaseproof paper.
For the ice cream cones, you will need to cut your cones down about to about half the size.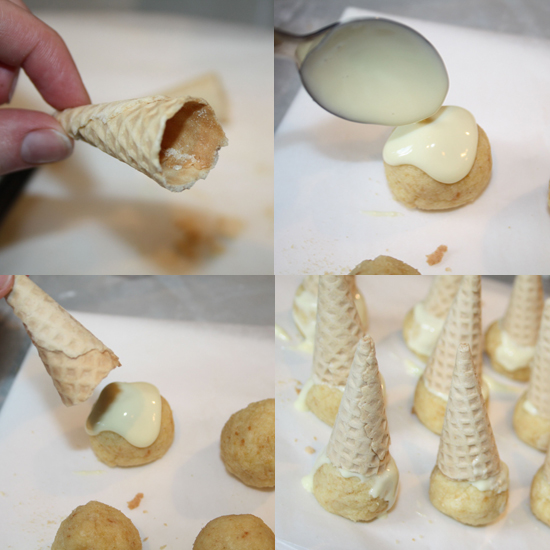 Once you have cut down your cones, pour a little melted chocolate onto each cake pop and push a cone into the top (at a slight angle) and leave to set in the fridge.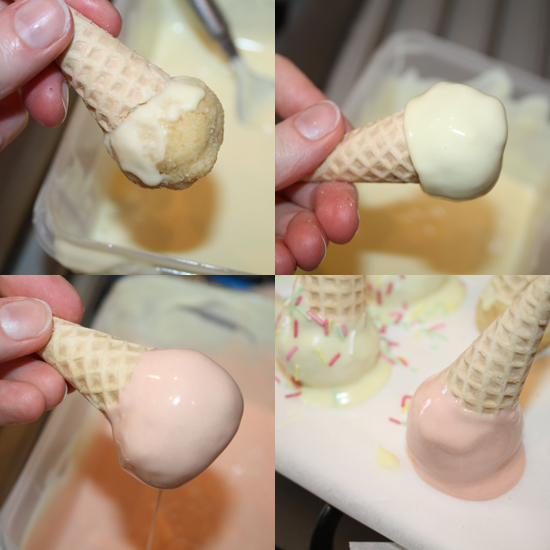 Once the cake pops are set to the cone, melt the rest of your chocolate or candy melts and dip each cake pop in, covering the whole cake pop and allowing it run down a bit of the cone.
Place back on the greaseproof paper to set, and the chocolate will spread out slightly giving the melted ice cream effect. Pour over a few sprinkles while the chocolate is still setting, then transfer to the fridge to completely set.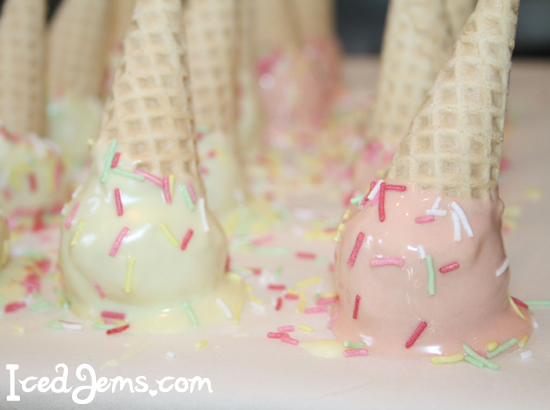 Once set, serve and enjoy! These make a great summer party treat, being simple to make and super cute to look at!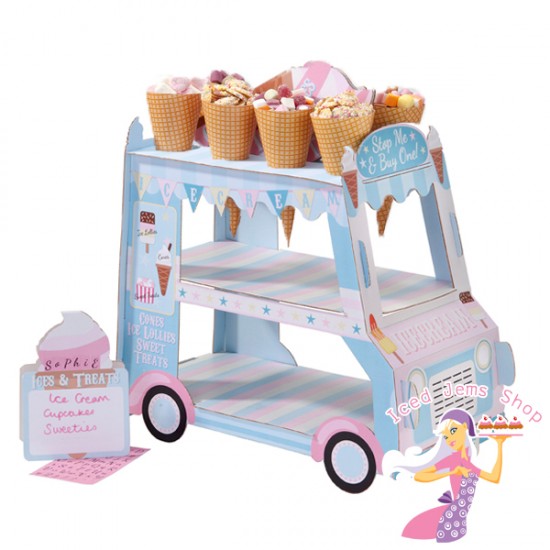 I served mine in this extremely cute Ice Cream Van Stand, perfect for summer parties and even comes with treat cones and a customisable mini menu. Available from my shop here: https://www.icedjemsshop.com/shop/ice-cream-van-party-stand/
Jem x