[fblike layout="box_count" show_faces="false" action="like" font="lucida+grande" colorscheme="light"][tweet username="icedjemsltd" layout="vertical" text="How to use Baking Cups"][googleplusone size="tall"]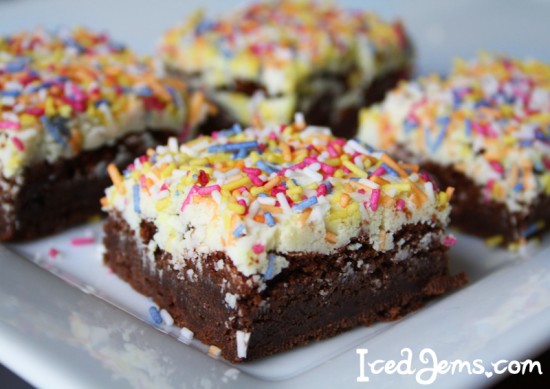 I love brownies and these bright pretty ones are perfect for Birthday parties bringing a bit of extra colour and crunch than plain ones!
[fancy_header]You will need (makes 20 brownies):[/fancy_header]
175g Dark or Plain Chocolate

125g Butter
225g Caster Sugar
2 Tsp Vanilla Essence

2 Medium Eggs
150g Plain Flour
300g White Chocolate
1 Tub Sprinkles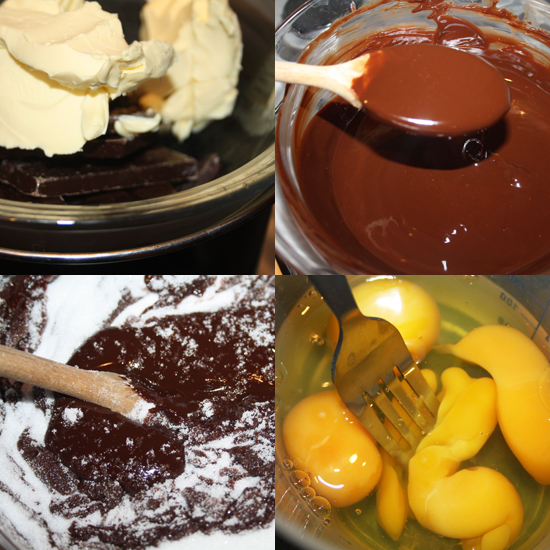 Preheat your oven to about 170 degrees, then line a grease a deep baking tray. To start, melt your dark chocolate and butter in a glass bowl over a saucepan of boiling water – you could do this in the microwave but be careful you don't burn the chocolate.
Once melted, take off the heat and pour in the sugar, mixing until thick and grainy.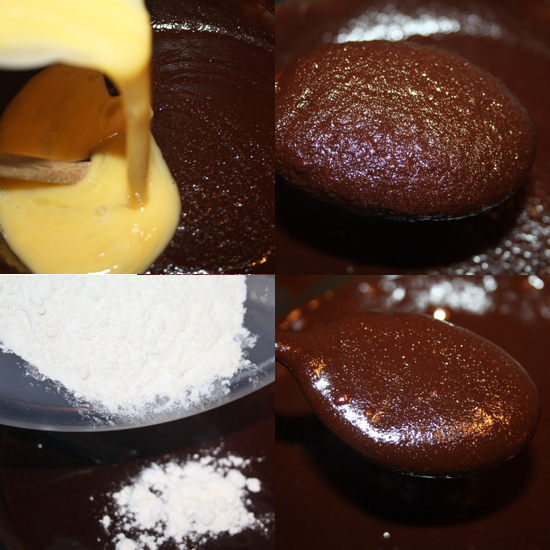 Lightly whisk your eggs in a jug or cup with the vanilla essence, then pour them into the brownie batter, mixing well to get a sticky mixture.
Finally add in the plain flour, and mix until well combined. Pour into you lined baking tray and cook in the middle of the oven for approx 30 minutes.
Once baked, remove from the oven and leave to cool.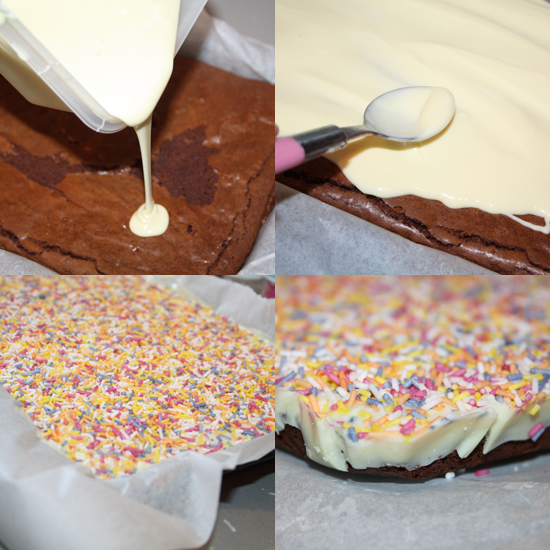 Once cooled, line your baking tray with greaseproof paper and place the brownie back in the tray. Melt your white chocolate and pour over the brownie, spreading with the back of a spoon.
Then pour your sprinkles over the chocolate and leave to set (you might need to pop it in the fridge to completely set, but make sure it gets back to room temperature before you try to cut into it).
Now simply cut into squares and enjoy!
Jem x