[fblike layout="box_count" show_faces="false" action="like" font="lucida+grande" colorscheme="light"][tweet username="icedjemsltd" layout="vertical" text="How to use Baking Cups"][googleplusone size="tall"]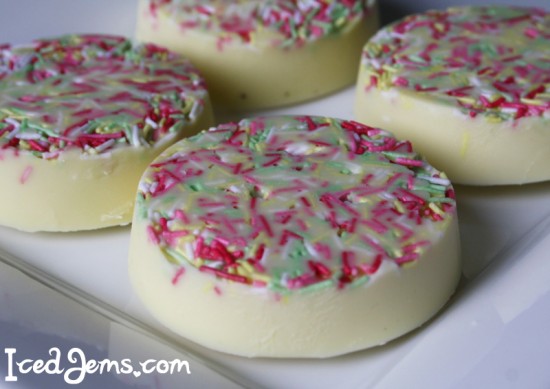 Whenever I make a range of treat for parties, my chocolate covered Oreo's are always the first thing to go and always the the thing people can't get enough of!
Using the Chocolate Covered Oreo Mould from my shop I whipped these up for an Ice Cream Themed treat table last weekend!
[fancy_header]You will need (makes 6 chocolate covered Oreo's):[/fancy_header]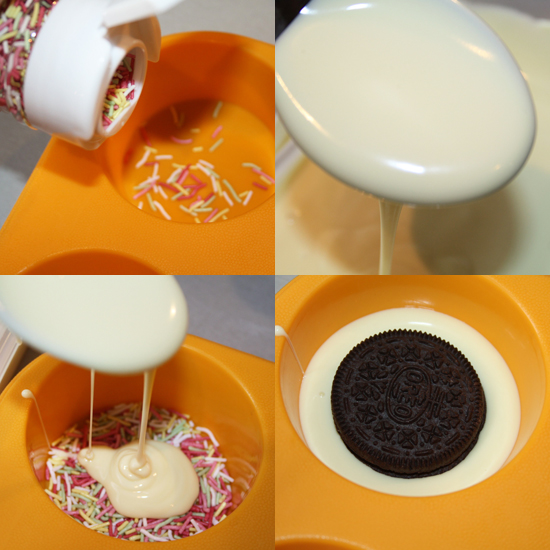 To make these delicious goodies, start by pouring a layer of sprinkles into the bottom of your Oreo Mould.
Then melt your White Chocolate to runny consistency, and pour a layer on top of the sprinkles, completely covering them.
Next drop in an Oreo, and push down slightly so it's securely in the white chocolate.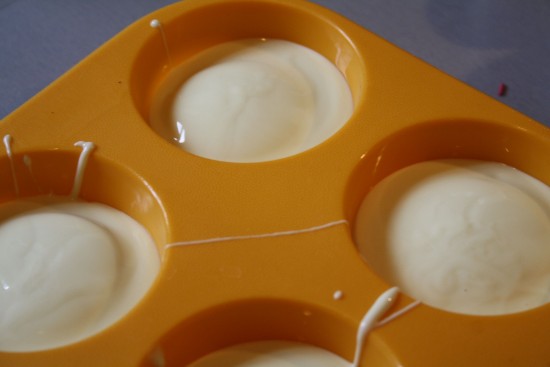 Now cover the Oreo's until they are completely coated in white chocolate (filing the moulds about 2/3rd). Transfer to the fridge to set, this should take about 1 hour.
To release from the moulds, simply push up from the bottom and the delicious chocolate covered Oreo's will come out and reveal their bright sprinkles covered tops!
Now simply serve and enjoy!
Jem x