[fblike layout="box_count" show_faces="false" action="like" font="lucida+grande" colorscheme="light"][tweet username="icedjemsltd" layout="vertical" text="How to use Baking Cups"][googleplusone size="tall"]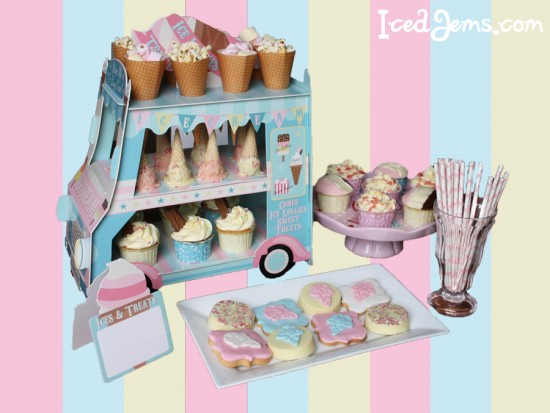 As soon as the wonderful Ice Cream Van Party Stands came in the shop, I knew I had to use one! I got to make some treats for a Hen party this weekend, so made a whole range of summery ice cream themed goodies!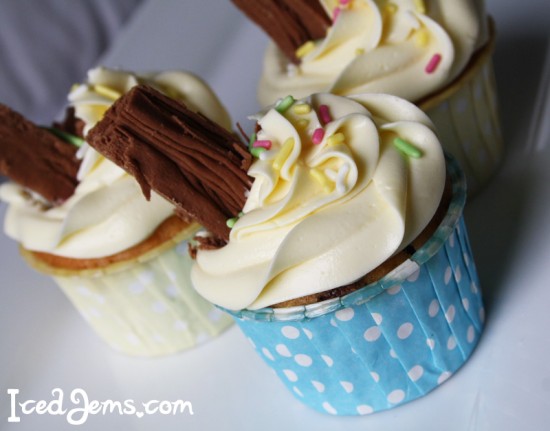 First up were these Mr Whippy Style Cupcakes! I simply baked Chocolate Chip Cupcakes into the Baking Cups from the shop, then swirled on some vanilla buttercream using a 2D Piping Nozzle and pushed half a Cadburys Flake, finishing with a few sprinkles!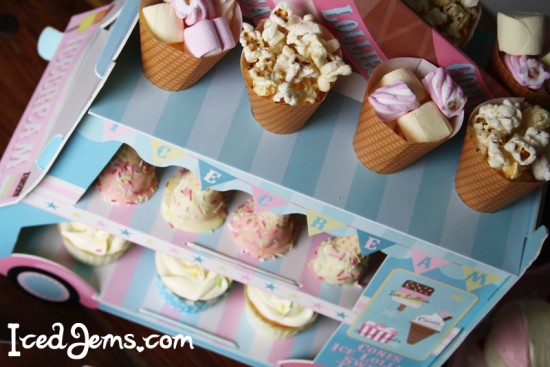 The ice cream van party stand also comes with these cute ice cream cone style paper cones, which I filled with popcorn and marshmallows! Perfect if you're not serving real ice creams, plus they're re-usable!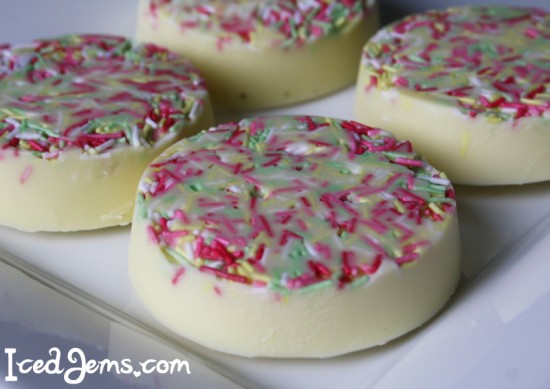 Chocolate Covered Oreos go down well at any party, and the variations are endless! I thought these Sprinkle covered ones would be perfect for the Ice Cream theme, the full recipe and tutorial for them is here.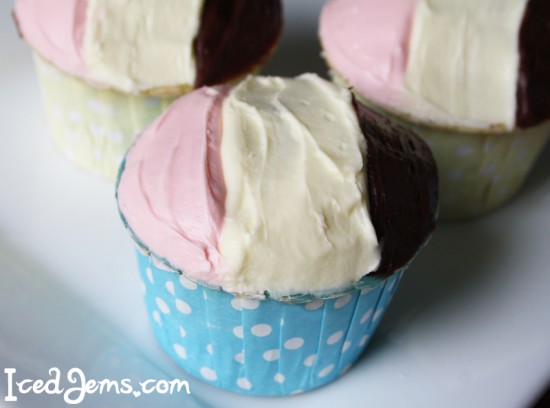 For those wanting a little less frosting, the neapolitan cupcakes were perfect! Just a small amount of different coloured frostings smoothed over with the back of a spoon!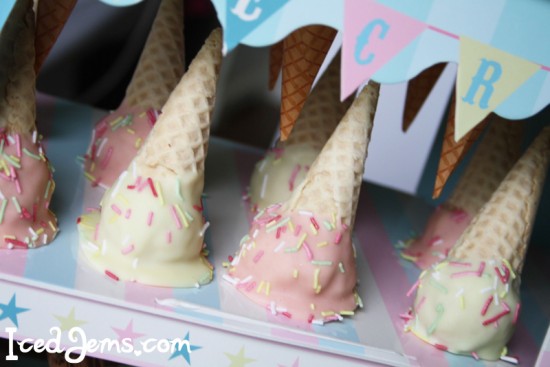 The Mini Melted Ice Cream Cake Pops also went down a treat (and were actually really easy to make)! I've put the full tutorial and recipe on the blog here.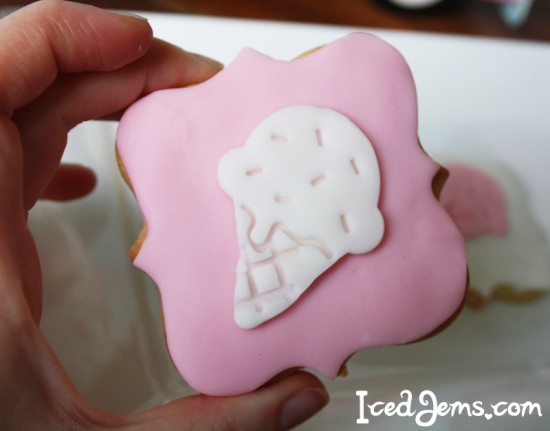 For those who didn't have so much of a sweet tooth, the vanilla sugar cookies were perfect. I used my basic no spread cookie recipe and the Fancy Square Cookie Cutter, topped with sugar paste decoration using the Ice Cream Cone Plunger Cutter.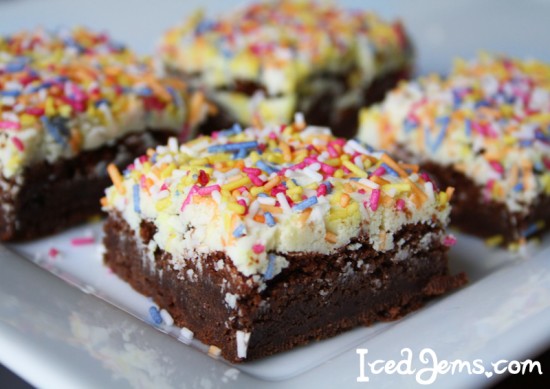 Sprinkles brownies were also on the menu (can you see the sprinkles theme?!) – topped with white chocolate then generous layer of sprinkles, the full recipe and tutorial is on the blog here.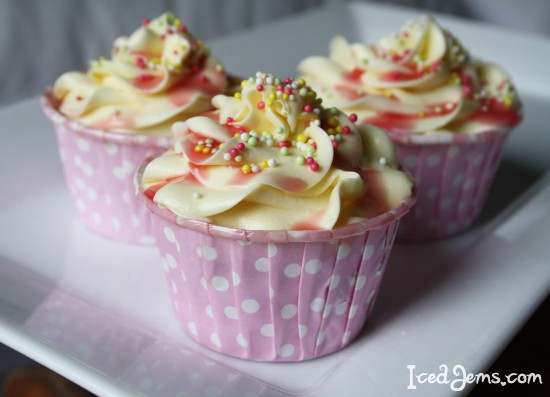 Finally were these absolutely delicious Strawberry Ripple Cupcakes! I chopped up fresh pieces of strawberries into a vanilla cupcake mix, then swirled over some vanilla frosting and topped with Strawberry Syrup and Sprinkles!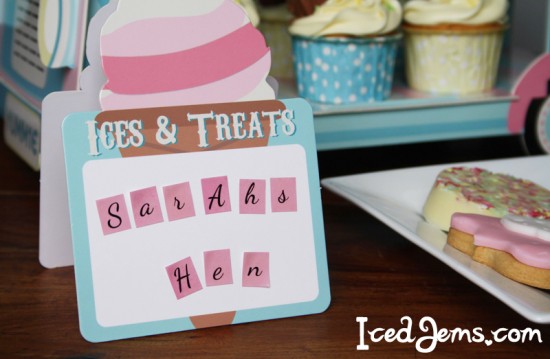 The ice cream van stand also comes with a fab little menu stand that you can personalise with the stickers that come with it!
I hope you enjoyed seeing what I did and got some inspiration for your own parties! 🙂 All the items from my shop that you need to re-create this item are here: https://www.icedjemsshop.com/product-category/party-themes/ice-cream-party/
Jem x