[fblike layout="box_count" show_faces="false" action="like" font="lucida+grande" colorscheme="light"][tweet username="icedjemsltd" layout="vertical" text="How to use Baking Cups"][googleplusone size="tall"]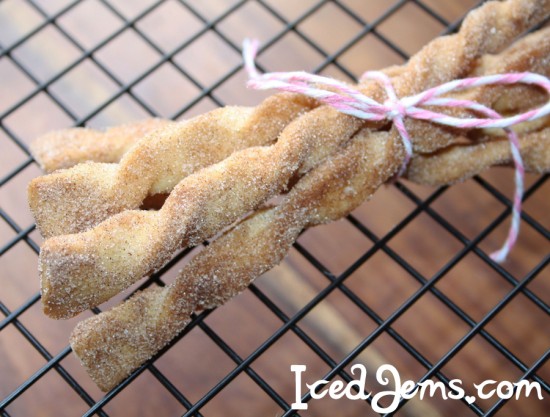 I'll admit it, I'm in love with Cinnamon Sugar! I could put it on anything – cookies, cupcakes, donuts, pretzels! I made these cookie twists as a little gift for someone and presented them in the pretty Cello Bags from my shop, they're very easy to make as you will see below – and if you use Stork Baking Blocks (not the tubs) then this recipe is dairy free too! 🙂
[fancy_header]You will need (makes approx 30 cookie twists):[/fancy_header]
200g Unsalted Butter (I use Stork Baking Blocks as I'm Dairy Free)
200g Caster Sugar
1 Egg Lightly Beaten
2 Tsp Vanilla Essence
410g Plain Flour
1 Tbsp Ground Cinnamon
50g Caster Sugar
30g Melted Butter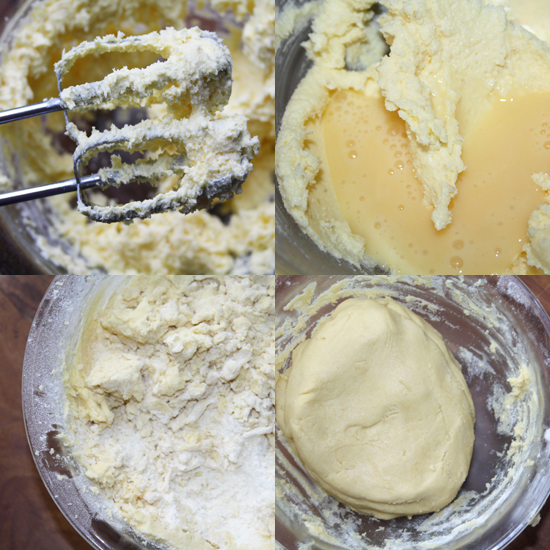 To make your basic cookie dough, first cream together the butter and sugar until creamy. Lightly beat your egg in a separate cup, then pour into the cookie mixture along with the vanilla essence and mix until well combined.
Finish the mixture by adding the flour and mixing slowly to a dough to holds it's shape (and isn't too sticky).
Wrap the dough in cling film and transfer to the fridge for 30 minutes to chill.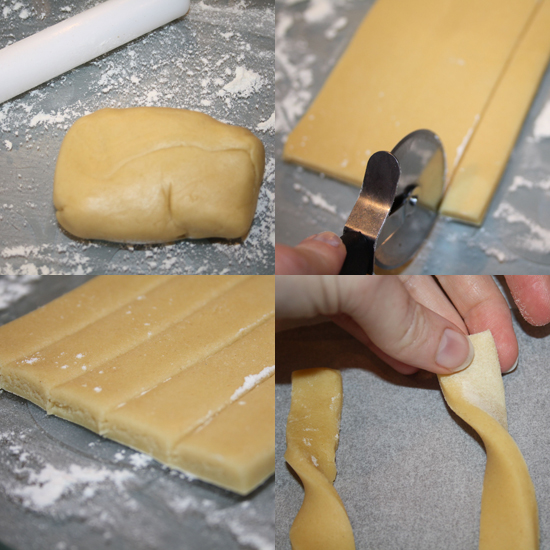 Once your dough has chilled, preheat your oven to 170 degrees and flour a work surface ready to roll the dough. Roll to approx 5mm thickness before cutting several long strips using a pizza cutter (mine were approx 16cm Long and 1cm Wide).
Transfer the cookie dough strips to a lined baking tray, then twist them several times on tray before lightly pushing down on the ends to make sure they don't spring back round.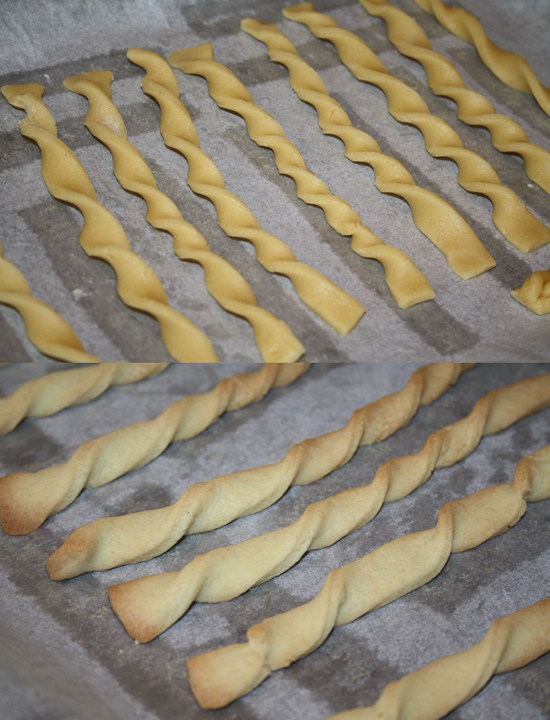 Place the tray in the oven and cook for approx 8-10 minutes, you will know they are cooked when they start to very slightly brown on the edges. Transfer to a wire rack and leave to cool.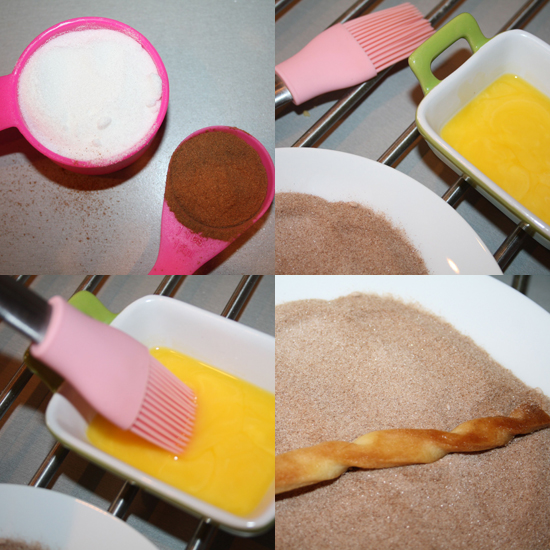 To make the Cinnamon Sugar coating, simply mix the Ground Cinnamon and Caster Sugar in a small Bowl and melt your butter. Using a pastry brush, coat each cookie twist in the melted butter, then roll into the cinnamon sugar coating both sides.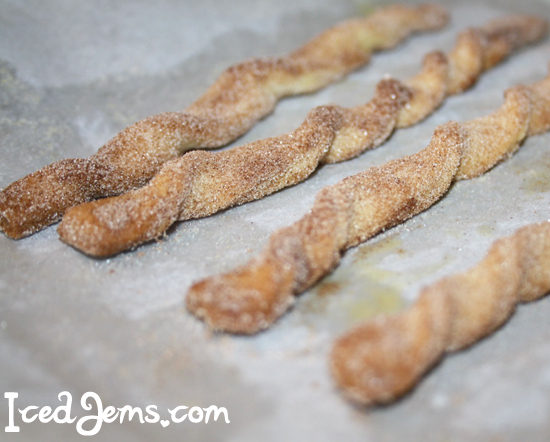 Now simply serve and enjoy – I told you it was easy!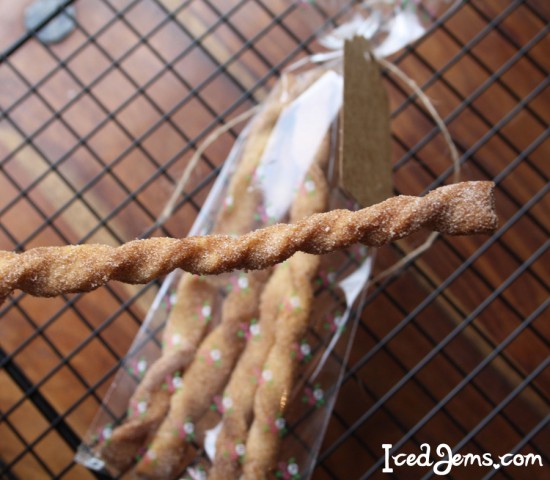 I gave mine away in these pretty Rose and Lace Cello Bags, just £1 for a pack of 10 from my shop!
Jem x