[fblike layout="box_count" show_faces="false" action="like" font="lucida+grande" colorscheme="light"][tweet username="icedjemsltd" layout="vertical" text="How to use Baking Cups"][googleplusone size="tall"]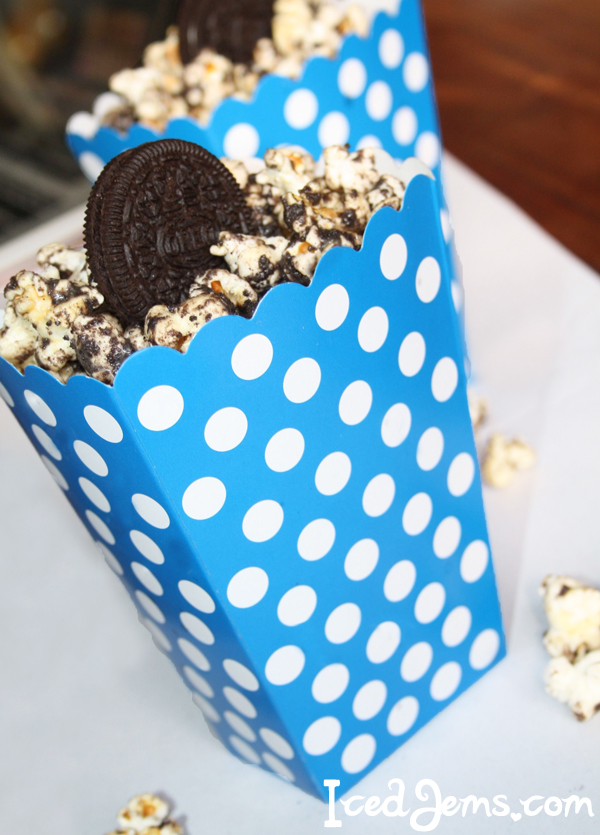 I whipped up this delicious flavoured popcorn when having a friend over for a movie night! It is super simple, only needs 3 ingredients and tastes amazing!
[fancy_header]You will ned (fills 3 treat boxes):[/fancy_header]
100g Sweet Popcorn (already popped)
100g Oreo's
100g White Chocolate
Start by crushing your Oreo's into crumbs! You can do this in a food processor like I did, or if you don't have one, simply pop the Oreo's into a ziplock bag and crush with a rolling pin.
Pour the Oreo crumbs into a large bowl with the popcorn.
Then melt your white chocolate in a glass bowl over a saucepan of boiling water (I never use the microwave to melt my chocolate as it always overheats – I think I have a super microwave as it cooks anything in about 30 seconds)!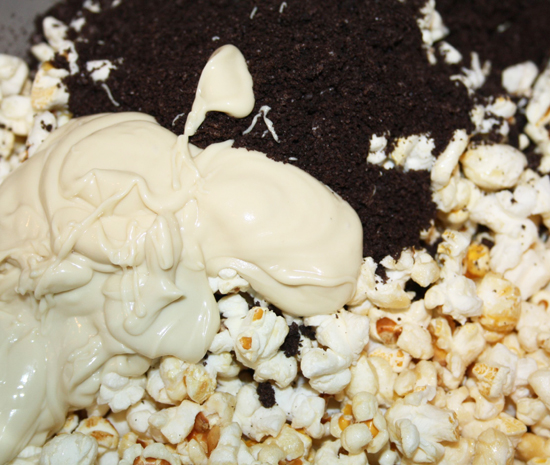 Once the chocolate is fully melted, remove from the heat and pout into your popcorn and Oreo crumb mixture.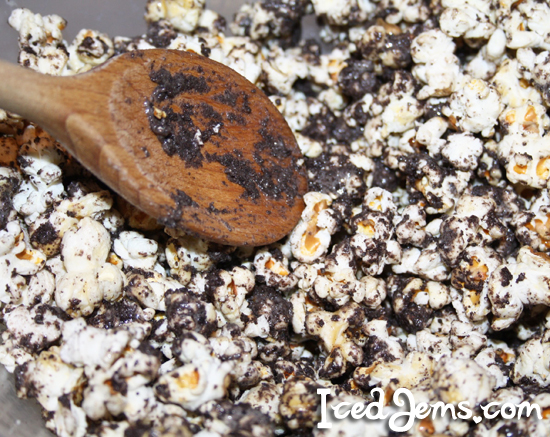 Give the popcorn a really good (but gentle) mix with a wooden spoon to make sure each little piece gets coated with some chocolate and a few crumbs! I then spread mine out on a large baking tray covered with greaseproof paper to set, so it didn't all set in one piece!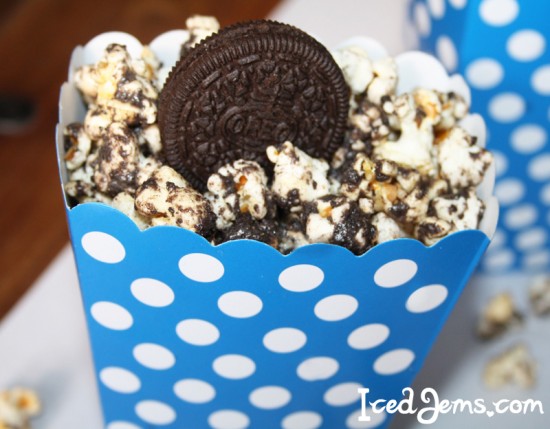 To serve, I used these cute Treat Boxes from my Online Shop, they come in a whole range of colours so are great for parties! 🙂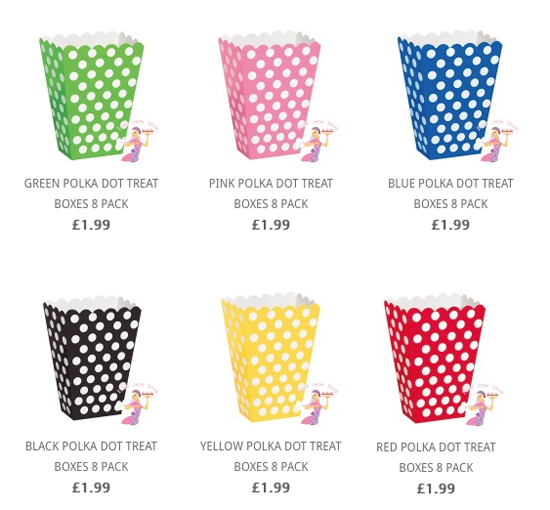 Happy Baking!
Jem x