[fblike layout="box_count" show_faces="false" action="like" font="lucida+grande" colorscheme="light"][tweet username="icedjemsltd" layout="vertical" text="How to use Baking Cups"][googleplusone size="tall"]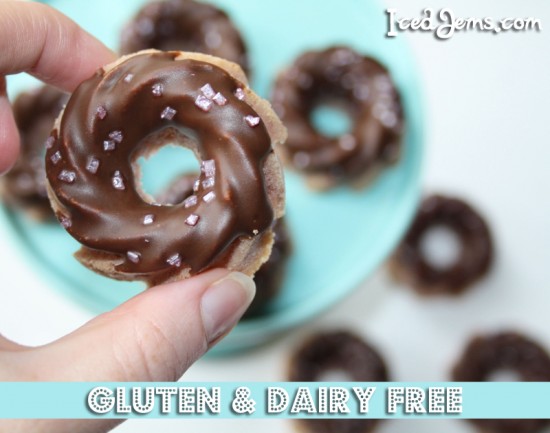 If you follow my Facebook Page and Blog regularly, you may already know I have started following a completely Dairy Free Diet. I've been amazed at how many of you also suffer from Food allergies, so I'm starting to create as many "free-from" recipes as I can for you all 🙂
These Mini Cakes are really yummy and you won't be able to tell that they are free-from goodies! I got to use some of the Plamil Chocolate I got at the Allergy Show and have to say that I've been really impressed in their Dairy Free Chocolate!
[fancy_header]You will need (makes approx 25 mini swirl cakes):[/fancy_header]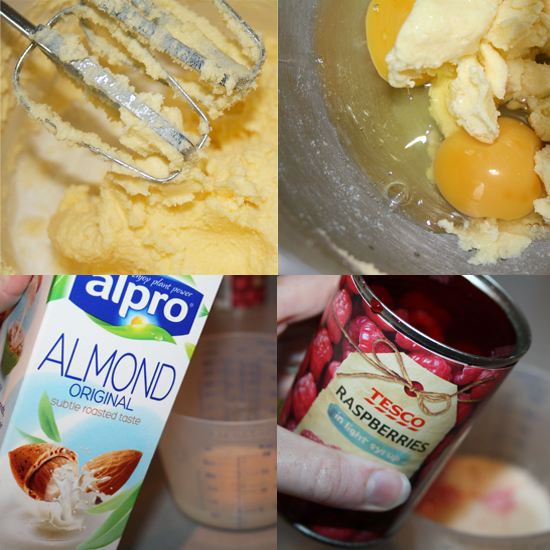 Preheat your oven to approx 180 degrees and lightly grease your Mini Swirl Mould with Cake Release Spray or cooking oil.
Cream together the Dairy Free Butter and Sugar, then add the eggs and mix on a high speed until well combined.
Pour your almond milk into a jug along with the syrup from the tinned raspberries.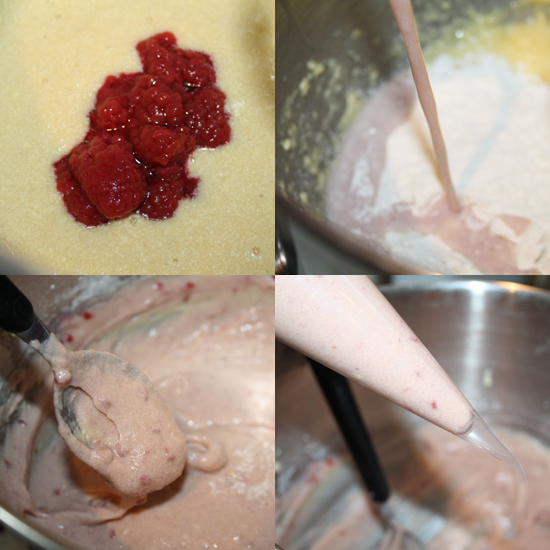 Add the raspberries to the cake mix along with half of the flour and half of the almond milk & raspberry syrup. Mix well until you have a thin slightly pink mixture, then add the other half of the flour and milk, along the baking powder. Mix well for a final time, until you have a thick pink cake mix (you can add some red food colour paste at this point if you want your pink to be brighter).
Transfer the mixture to a disposable piping bag and snip off the end.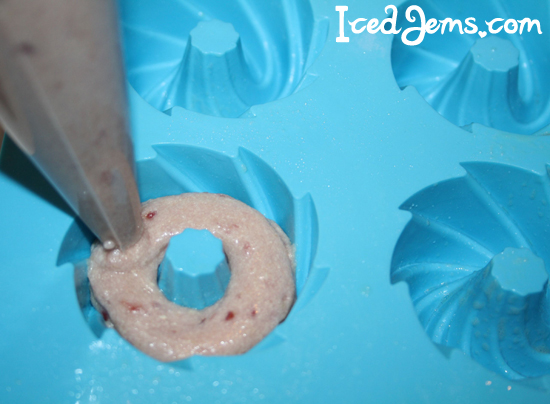 Pipe the cake mixture into the mould going round in a ring until each mini swirl cavity is approx 2/3rds full.
Once each cavity has some mixture, transfer to the oven and bake for approx 15-20 minutes, or until the cakes spring back slightly when pushing them.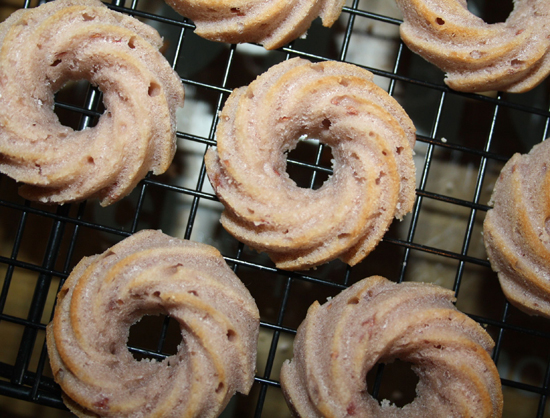 Once removed from the oven, allow the cakes to cool in the mould for a few minutes then tip put onto a baking tray. Don't worry if your cakes have overflowed and risen above the mould, you can simply cut the bottom off once cool.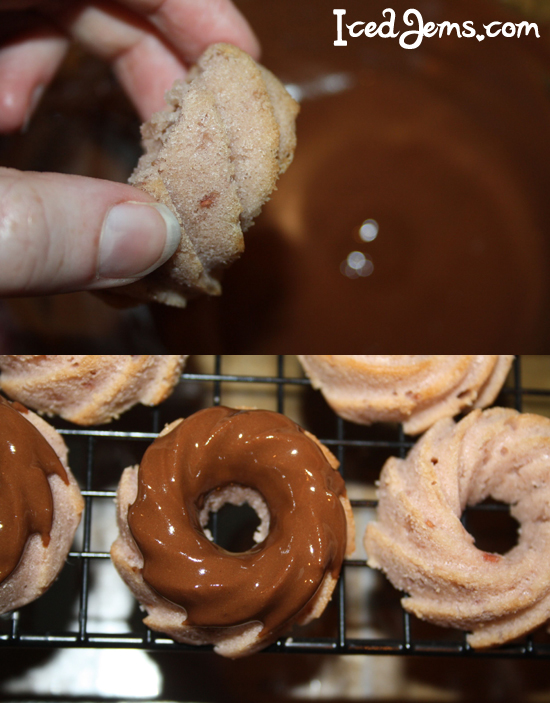 Melt your Dairy Free Chocolate in a glass bowl over a saucepan of boiling water, then remove from heat and set on a work surface.
Take one of your mini swirls and dip the top half into the melted chocolate, shaking off any excess before returning it to your cooling tray to set.
To finish, sprinkle over a small of Pink Decorating Sugar so that it sticks to the chocolate and sets. I got my Pink Decorating Sugar in one of the multi – sprinkles tubs they do in the supermarkets so it shouldn't be hard to find!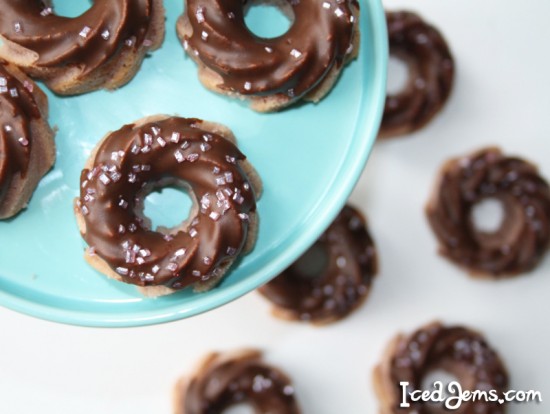 Now simply eat and enjoy your free from goodies!
Jem x