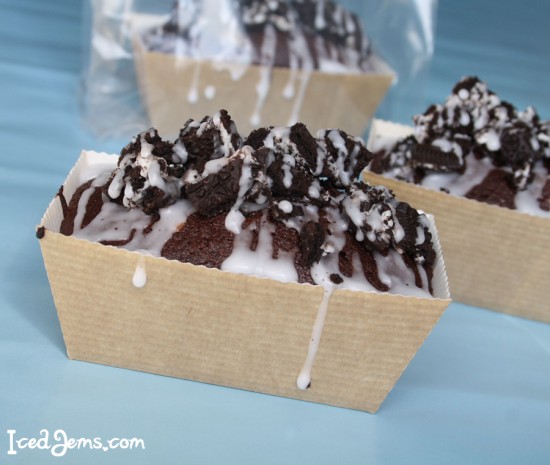 I decided Mini Oreo Loaves should totally be a thing. I simply adore these Mini Loaf Cases from my online Shop and needed to find an excuse to use them, so Mini Oreo Loaves were born!
One other thing you should know about this recipe – its DAIRY FREE! 🙂 I was ecstatic when I found out that Oreo's did not contain any dairy products, so you'll probably bee seeing them pop up a lot in my recipes in the future!
[fancy_header]You will need (makes approx 9 mini loaves):[/fancy_header]
1 Pack Mini Loaf Cases (£1.50 from IcedJemsShop.com)
50g Cocoa Powder
120ml Boiling Water
200g Caster Sugar
3 Eggs
150ml Olive Oil
150g Self Raising Flour
1 Tsp Baking Powder
200g Oreos (chopped)
30g Icing Sugar
Few Tablespoons Water
Start by preheating your oven to approx 170 degrees and laying out your mini loaf cases onto a flat baking tray.
You will need to make a chocolate paste first, by mixing the boiling water and cocoa powder in a large bowl.
In a separate bowl, mix together the Caster Sugar, Eggs and Olive Oil until you have a thick yellow mixture.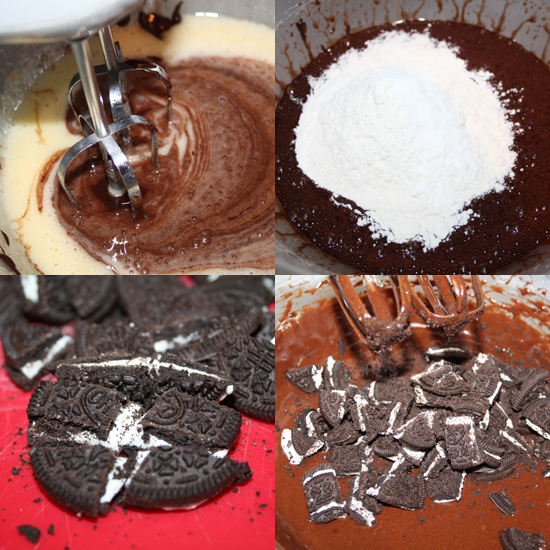 Mix your chocolate paste into the yellow mixture until it becomes a deep rich brown colour. Then add the self raising flour and baking powder and mix until you have a fairly runny chocolate cake mixture.
Add HALF of the chopped Oreo's (the other half will be sprinkled on top) and stir in gently.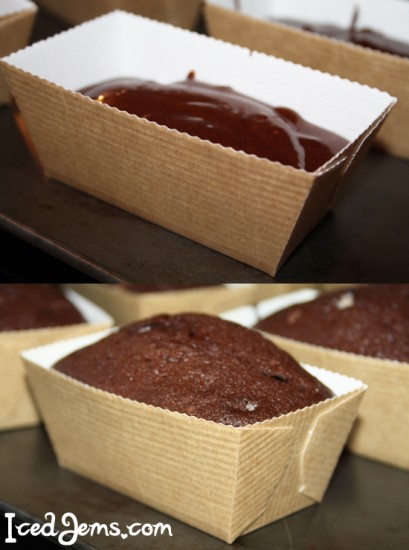 Pour the mixture into your loaf cases until they are approximately 2/3 full and bake in the centre of the oven for about 20 minutes. The loaves will still be lovely and moist when you take them out of the oven.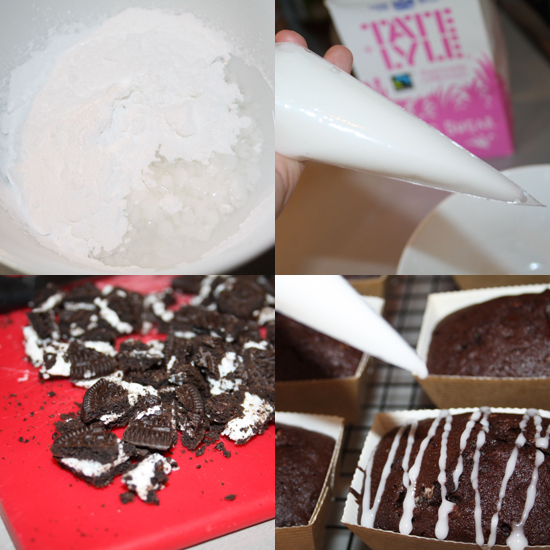 The topping is a simple glace icing drizzle topped with more chopped Oreos! Simply weigh the icing sugar into a small bowl, then add water a tablespoon at a time until you have a thick yet runny consistency.
Pour your icing into a disposable piping bag and snip off the end so you have a small hole to pipe the icing through.
Drizzle generously over each loaf, then pour over the crushed Oreo's before the icing sets. Finish with another layer of icing drizzled all over the Oreo's and the Mini Loaves, then leave to set!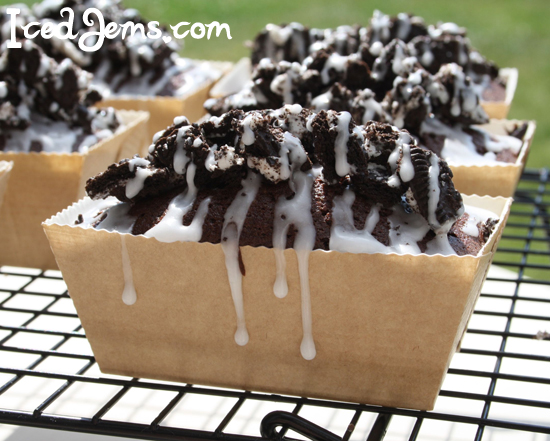 Now simply enjoy these amazing soft and rich mini loaves!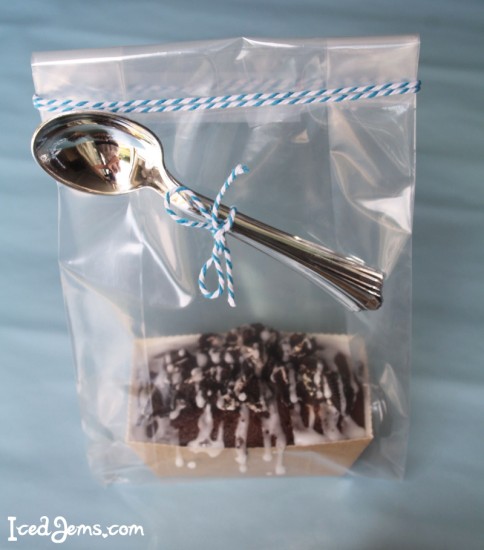 These would also make fab gifts! I simply packaged mine in a Clear Cello Bag and Bakers Twine and finished off with a disposable spoon – all available from my online shop! 🙂 x