[fblike layout="box_count" show_faces="false" action="like" font="trebuchet+ms" colorscheme="light"][tweet username="icedjemsltd" layout="vertical"]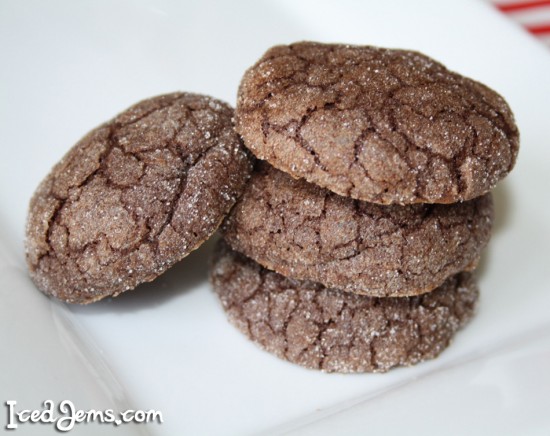 If you want something quick and easy to make then these Chewy Coffee Cookies are perfect as a sweet snack!
Crispy on the outside, chewy in the middle and a lovely gentle coffee and chocolate flavour 🙂
[fancy_header]You will need (makes approx 18 cookies):[/fancy_header]
225g Brown Sugar
100g Butter
2 Eggs
2 Tsp Coffee Powder / Granules
1 Tbsp Hot water
70g Cocoa Powder
1/2 Tsp Ground Cinnamon
225g Plain Flour
1/2 Tsp Baking Powder
40g Caster Sugar
Start by preheating your oven to approx 170 degrees and line a baking tray with greaseproof paper.
Cream together the brown sugar and butter until well combined. Add your eggs and mix well until you have a thick batter.
Dissolve your coffee granules or powder into the hot water, then pour into the coffee mix into the cake batter. Add the cocoa powder and ground cinnamon and mix on a high speed.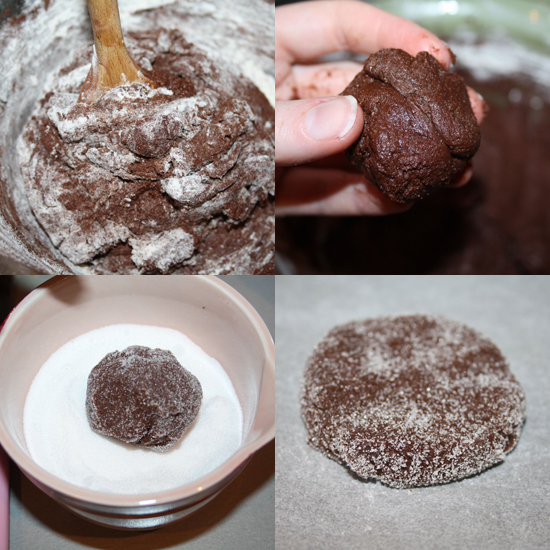 Finally add the flour and baking powder and stir in well until you have a very thick and sticky cookie dough.
Grab a small amount of the dough and roll into a small ball in the palm of your hands. Place the ball into the caster sugar and roll it until completely coated.
Place on the baking tray and flatten slightly, then bake for approx 15 mins.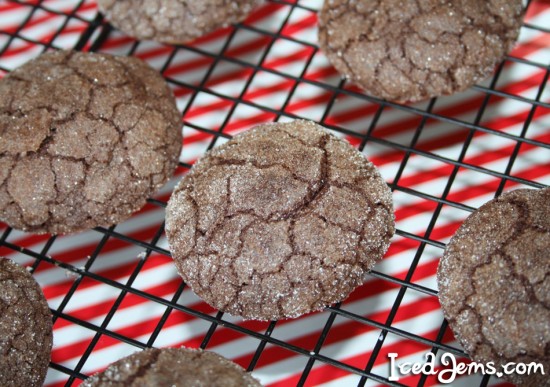 Once cooked, allow to cool on a wire rack then simply eat and enjoy! Would go down very well with a nice cup of coffee or hot chocolate 🙂
Jem x