[fblike layout="box_count" show_faces="false" action="like" font="trebuchet+ms" colorscheme="light"][tweet username="icedjemsltd" layout="vertical"][stumbleupon layout="5″]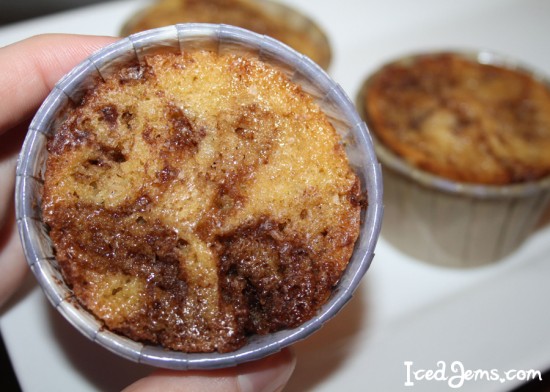 These Mocha Swirl Cupcakes are so easy to whip up and they taste so good they don't need any frosting!
These are the sort of cupcakes you could whip up quickly before a coffee morning, the Mocha taste is not too strong (just a light chocolate coffee flavour) so they'll be loved by all.
[fancy_header]You will need (makes 8 cupcakes):[/fancy_header]
50g Melted Unsalted Butter
50g Mochalicious Flavoured Icing Sugar (£2.99 per 250g pack from www.icedjemsshop.com)
115g Unsalted Butter
115g Light Brown Sugar
2 Eggs
4 Tbsp Milk
115g Self Raising Flour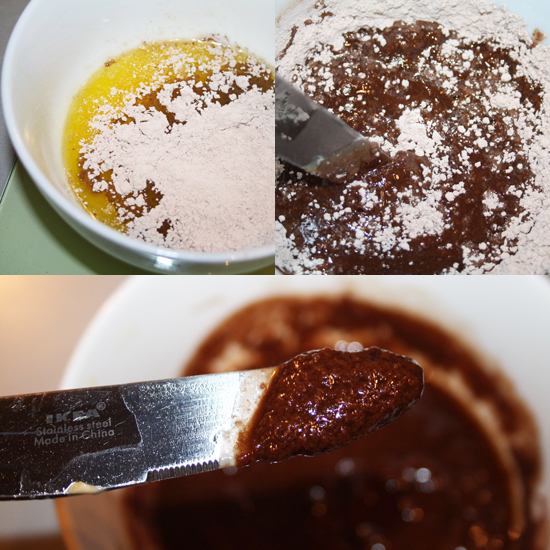 To start, preheat your oven to about 170 degrees (mine is fan assisted, I always like to bake my cupcakes on a low temperature for a longer time).
In a small bowl, mix together your melted butter and Mochalicious Icing Sugar until you have a dark brown paste. Set aside to cool whilst making the cupcake batter.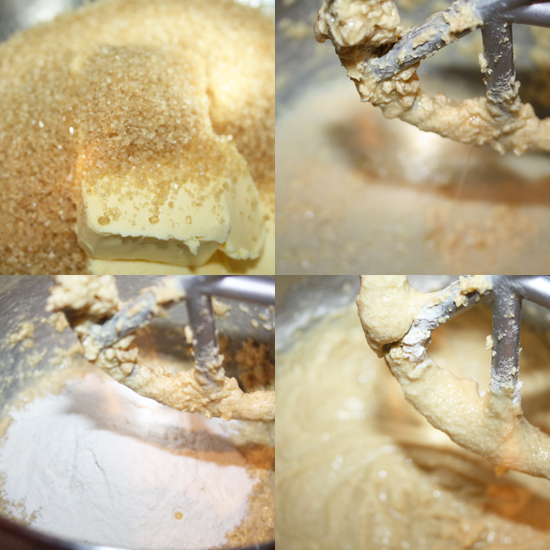 In a large mixing bowl, pour in your Butter and Light Brown Sugar, then mix until creamy.
Add the eggs and milk and mix on a high speed until you have a wet batter.
Finally add the Self Raising Flour, and mix a final time until your cupcake batter is smooth with no lumps.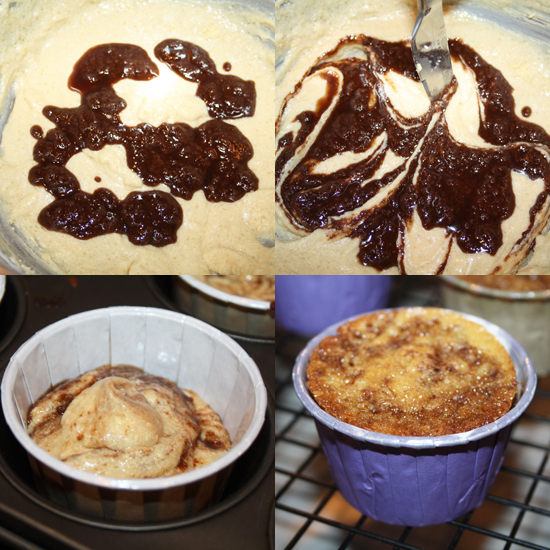 Pour your Mocha Butter mix on top of your cupcake batter and swirl lightly into the mixture using a knife to cut through.
Now spoon your Mocha Cupcake Mix into your Baking Cups so they are about 2/3rds full.
Bake in the middle of the oven on a flat baking tray for about 12-14 minutes (or until the cake springs back when pushed).
These cakes will bake fairly flat due to the extra butter you have added with the Mocha Icing. If you would like them to rise and dome more, simply add a bit more flour to the mixture.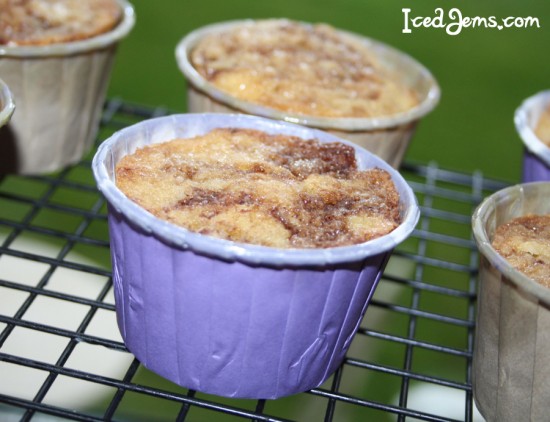 Once baked, remove from the oven and leave on a wire rack to cool.
Now simply serve ands enjoy! I even had one for breakfast!
Jem x