These Maltesers brownies are deliciously gooey with crunchy Maltesers baked inside! I'm a big brownie fan and after the popularity of my Rolo Brownies, I knew Maltesers had to be the next creation.
You will need (makes 2 brownie trays / 12 brownies):
125g / 4oz Unsalted Butter
175g / 6oz Dark Chocolate
225g / 8oz Caster Sugar
2 Eggs Lightly Beaten
150g / 5oz Plain Flour
130g Maltesers (90g for the mix and the rest for decoration)
Disposable Brownie Trays (from www.icedjemsshop.com)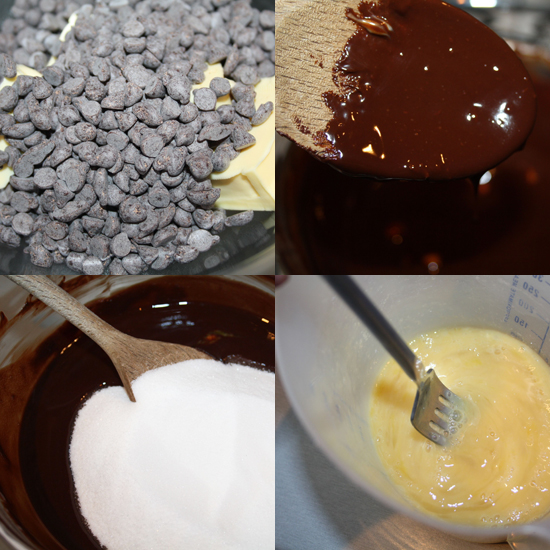 Preheat your oven to 170 degrees, mine is fan assisted to you may want to increase the temperature if your oven isn't.
Melt your Dark Chocolate and Butter in a glass bowl over a saucepan of boiling water, stirring constantly until you have a thick melted chocolate mixture.
Remove from the heat and pour in your caster sugar, and eggs, stirring well with a wooden spoon.
Next add your Plain flour and give a final stir, the mixture should be very thick and sticky.
Pour in 90g of your Maltesers and stir gently into the brownie mix.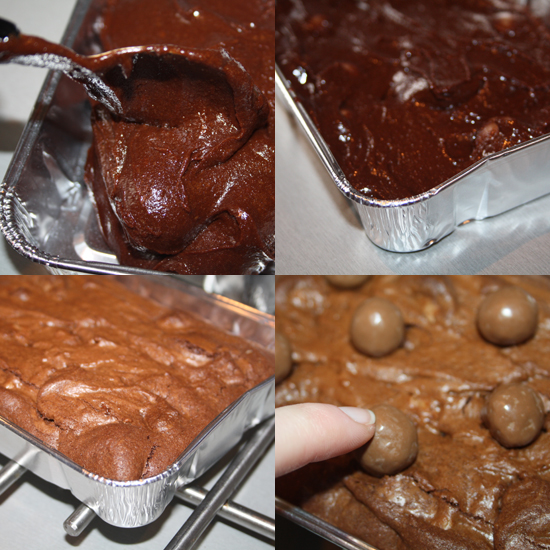 Now pour the mixture into your two brownie trays (each brownie tray was 7″ x 4.5″) filling them pretty much to the top and spreading right into the corners. You might have a little mixture left over, you can always bake this into a cupcake cake and use this as a taste tester!
Bake in the middle of the oven for about 25 minutes, the brownie mixture will still be slightly soft in the middle, but this will firm as it cools.
Remove from the oven and place on a metal rack to cool.
While the brownie is still warm, add your Maltesers for decoration on top by pushing into the brownie and allowing the chocolate on them to melt and stick.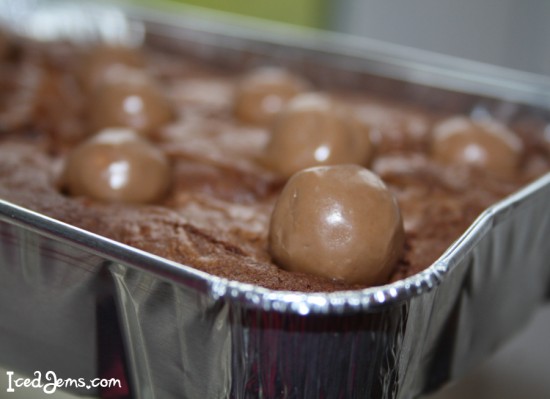 Once cool simply serve and enjoy! You can give away a whole tray along with a spoon, or cut up into slices.
Jem x